Splendor of the Hillsborough River
The Hillsborough River is the central natural feature of the park. The expansive river flows from two northern sources, the Green Swamp and Crystal Springs.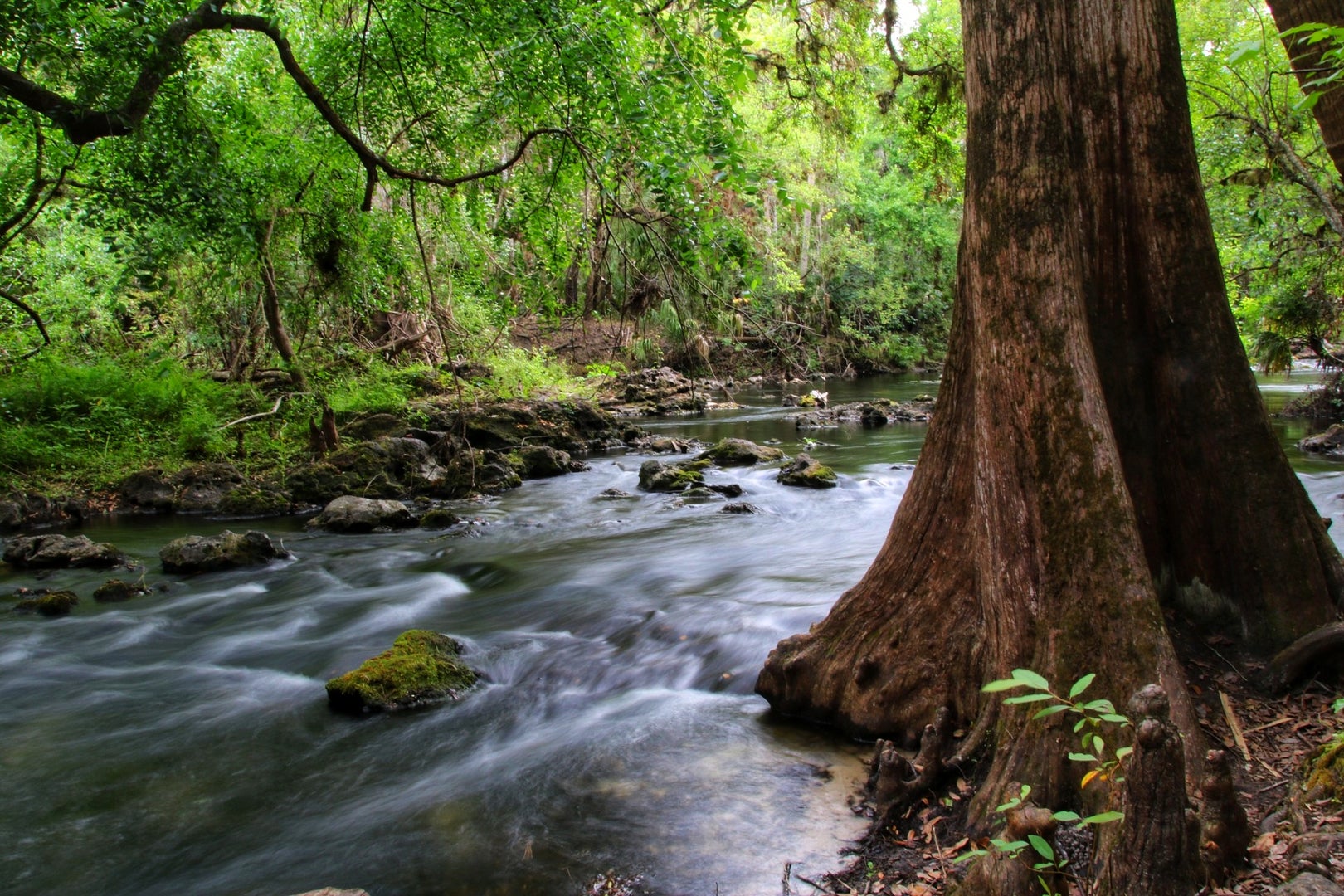 An immense amount of water, millions of gallons to be exact, flow over through the river each day, eventually making its way to the Tampa Bay. If you take a short walk down Rapids Trail you'll soon encounter the swift, flowing class II rapids of the Hillsborough River. The roaring water can be heard crashing around the rocks, creating an incredible picture of the beauty of nature.
These water rapids, usually only found among mountainous areas, are truly a fascinating and unusual natural feature in this part of Florida.
If you look closely among the rapids, you'll see bunches of limestone outcrop sticking out from the water. These rocks are indicative of the limestone geology which formed millions of years ago in this area. This unique feature provides a home to various plants, invertebrates and fish.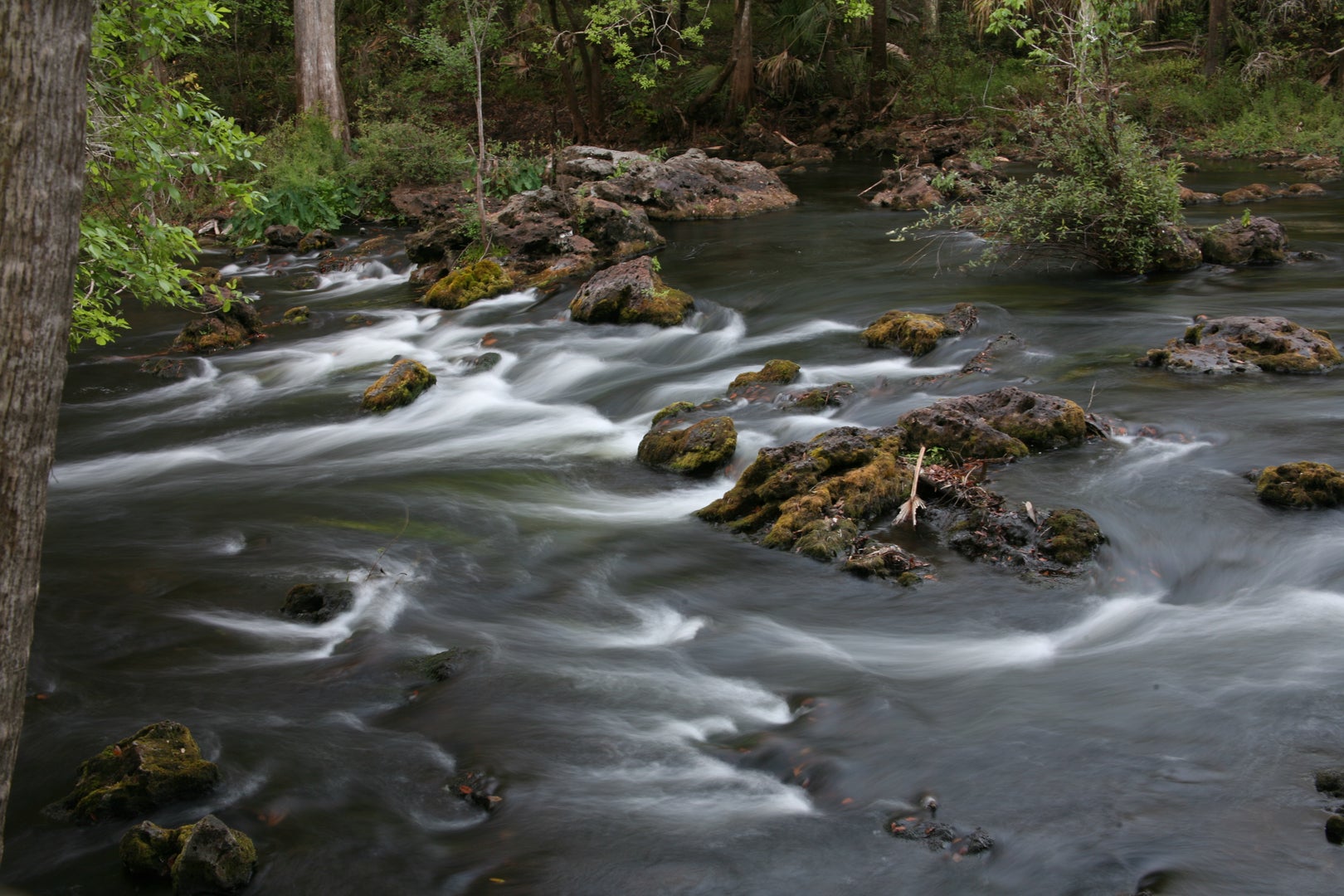 Because the rocks are porous, their crevices are home to more plants and animals than other parts of the slow moving, soft bottom river. The abundance of food attracts various wading birds, including great blue herons and great egrets. The rapids are also home to native predatory animals such as American alligators and river otters.  
Apart from the rapids, people are also drawn to the Hillsborough River by its more peaceful parts, where they can simply watch the water flow quietly past them. Bald Cypress trees line the banks and pay homage to a time before technology and the hustle and bustle of modern life.
Allow yourself to become one with the landscape around you as you take in the majesty of the Hillsborough River.