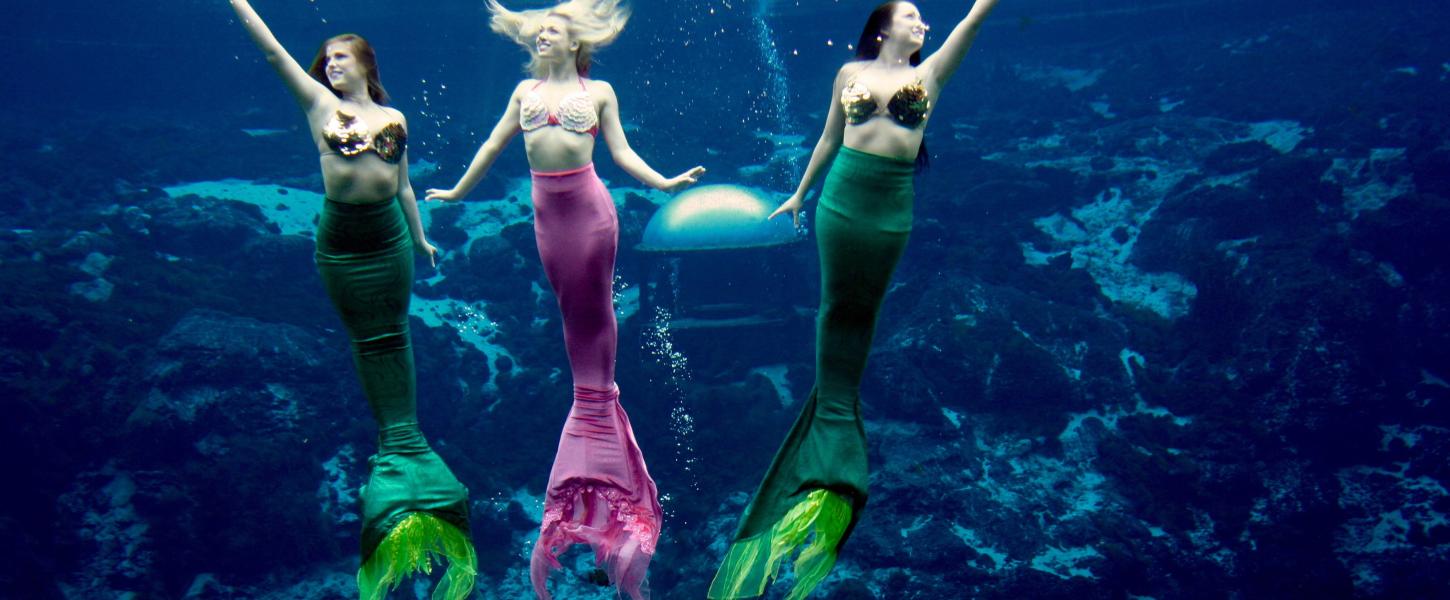 Weeki Wachee Springs State Park
Classic Florida attractions and lush natural wonder rolled into one magnificent park
Park Closures due to Capacity
PSA: During the busy summer months, Weeki Wachee Springs State Park is a very popular destination. Like all venues, there is a limit as to the number of visitors the park can safely carry. Although it is impossible to predict visitation on any given day, we recommend arriving before the park opens at 9 AM on the weekdays, and sooner on the weekends.
As a reminder, Weeki Wachee Springs State Park does not offer online ticket sales, or reservations for space inside the park. Admission is on a first-come basis. We encourage you to plan your day to arrive early during these busy times or plan a visit during the off-season if you can. Thank you for your cooperation, and we look forward to seeing you at the park.
Area closed for Renovations
The wildlife program is still closed due to on-going renovations. In the meantime, staff is conducting abbreviated programs prior to the mermaid performances in the underwater theater. 
Fees
$13 for adults and $8 for kids ages 6-12. Kids five and under are free.
Location
Contact Info
352-592-5656
Welcome to Weeki Wachee Springs State Park
Step back in time and enjoy the classic mermaid show, but this quintessential Old Florida site is also home to the deepest freshwater cave system in the country and abundant protected wildlife.
Perhaps the best-known symbol of the yesteryear of Florida tourism, Weeki Wachee's iconic mermaids perform in pure aquamarine water that flows from a first-magnitude spring. Kids and adults alike can splash and play against a background of stunning blues and greens, and a kayak trip down the spring run offers an escape into the quiet of nature.
In 2007, underwater explorers discovered new passages in the spring's cave system and confirmed Weeki Wachee as the deepest known freshwater cave system in the United States, marking another unique feature of this classic Florida destination.