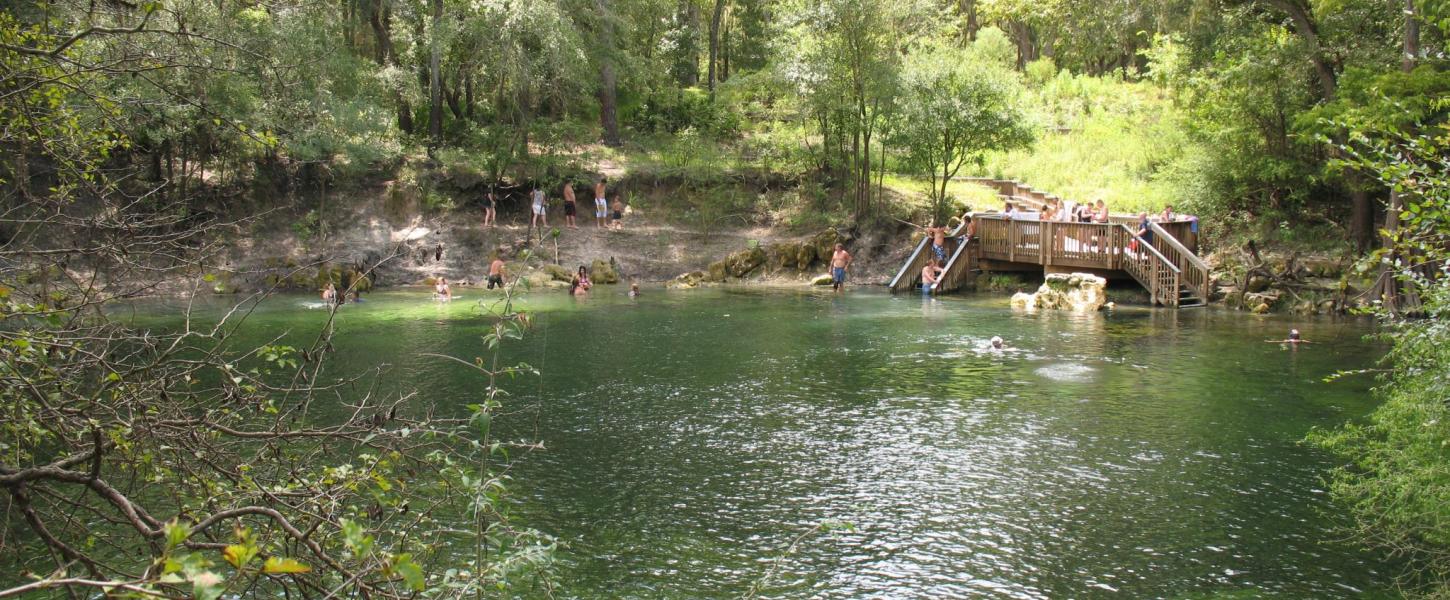 Troy Spring State Park
A quiet gem in rural Florida, hidden along the banks of the Suwannee River
Swimming and Diving Closure
Troy Spring is currently closed to swimming and diving until further notice, due to brown out conditions in the spring. The park is open and all other amenities are still available to visitors. Please keep an eye on the park website for the status of the spring conditions. The alert will be removed when the spring clears. 
Hours
365 day a year from 8 a.m. until sundown.  Dives may not extend past 5 p.m.
Location
Contact Info
386-935-4835
Welcome to Troy Spring State Park
This 70-foot deep, first magnitude spring offers opportunities for swimming, snorkeling and scuba diving.
Nestled in the shallow water of the spring run are the remains of the Civil War-era steamboat Madison which was scuttled in 1863 to keep it from being captured. A hidden gem in north-central Florida, Troy Spring has restrooms, an accessible walkway, picnic tables, an interpretive nature trail and a riverside dock for canoeists and boaters on the Suwannee River.
Only open-water scuba diving is permitted and divers must be certified; no solo diving is allowed.