Take a walk along our Wetlands Trail as it winds through multiple ecosystems, a typical feature found in Florida.
As you traverse the path, walk under towering cypress domes, through low-laying wetlands and past stretching fields of mesic flatwoods. The variation in topography and soil types makes this all possible.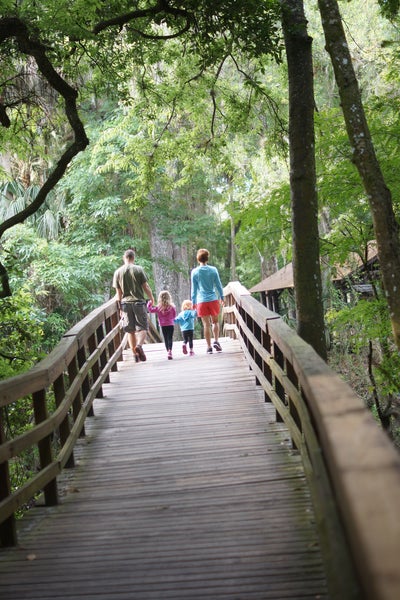 Having all these ecosystems so close together provides a perfect habitat for a variety of flora and fauna. Predators such as hawks and bobcats peruse the area looking for their next meal. Enthusiastic bird-watchers will be delighted at the vast array of birds that can be seen flying about.
Most notably, there are dozens of rare plants that dot the landscape. One notable rare plant is the blazing star flower. This delicate, high-reaching plant blooms from the top down, unlike other flowers that tend to bloom from the bottom up. The pink and purple petals love the sun and are a favorite for monarch butterflies and hummingbirds.  
Be on the lookout for evidence of our current restoration efforts to improve and protect the precious and fragile ecosystems along the trail. You will find areas of prescribed burns, sections of invasive species treatments and many native plantings.