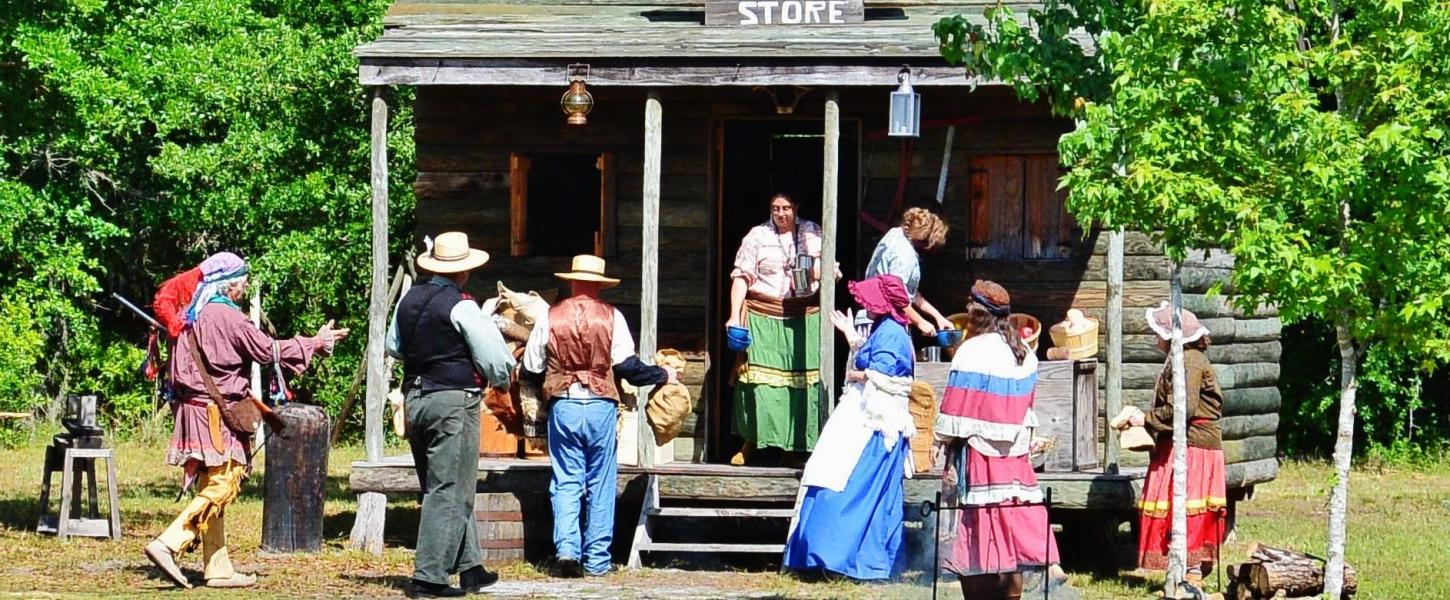 Paynes Creek Historic State Park
The history of an 1840s outpost in remote but beautiful Florida is preserved and shared
Canoe Launch Closure
Effective Sept. 12, 2022: The canoe launch at Paynes Creek Historic State Park is closed due to high water levels.
Hours
8 a.m. to sunset, 365 days a year
Location
Contact Info
863-375-4717
Welcome to Paynes Creek Historic State Park
During the 1840s, tensions between the settlers and Seminole Indians prompted authorities to establish a trading post in Florida's interior, away from settlements.

Built in early 1849, the post was attacked and destroyed by Native Americans that summer. In late 1849, Fort Chokonikla was built nearby as the first outpost in a chain of forts established during tensions with Seminole Indians. The Seminoles never attacked the fort, but the Army was nearly defeated by mosquitoes.
Today, nature enthusiasts and hikers can enjoy walking along trails through the park's natural areas. Paynes Creek and the adjoining Peace River provide opportunities for canoeing, kayaking and fishing.
A museum at the visitor center depicts the lives of Florida's Seminole Indians and pioneers during the 19th century. The visitor center is open daily during park hours of operation.