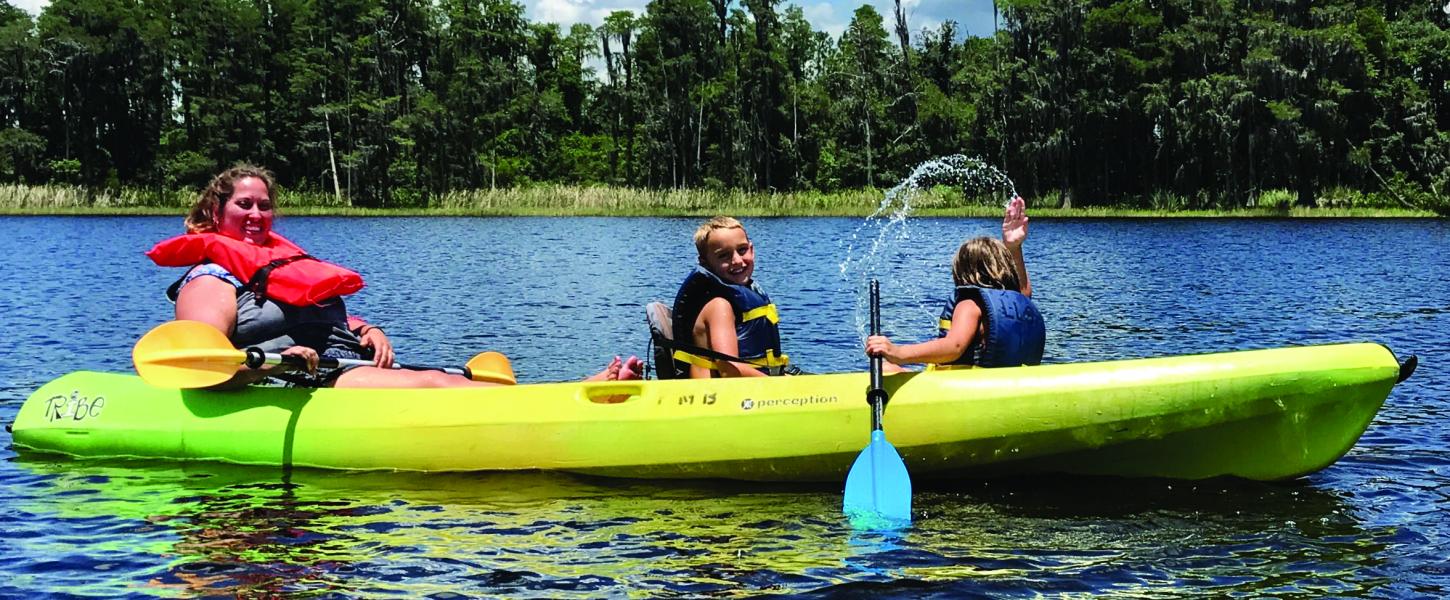 Lake Louisa State Park
Escape into nature, only 30 minutes from Orlando
Hours
8 a.m. until sundown, 365 days a year
Location
Contact Info
352-394-3969
Welcome To Lake Louisa State Park
30 minutes outside of Orlando, a natural theme park awaits those with a hearty outdoor spirit.
4,500 acre Lake Louisa State Park showcases a diversity of wildlife certain to excite any animal enthusiast - deer and bobcat to gophers and raccoons to flighted creatures like bald eagles and osprey. The park's three major lakes, Louisa, Hammond, and Dixie, will transform idle observers into active participants with canoeing, kayaking and paddleboarding among this park's many thrills.
Lake Louisa, the largest in the Clermont chain lakes, is designated as an Outstanding Florida Water Way. Lake Louisa, Hammond Lake and Dixie Lake, the park's most accessible lakes, provide opportunities for fishing, canoeing, kayaking and paddleboarding.
The park is home to 11 distinct natural plant communities and lies within the eastern most boundary of the Green Swamp (Area of Critical State Concern) and the northern most boundary of the Lake Wales Ridge. The presence of white-tail deer, bobcat, fox squirrel, raccoon, gopher tortoise, bald eagle, osprey and cypress fringed lakes makes nature study a great pastime.
If you enjoy camping, you have chosen the right place. From cabins to full facility camping to remote primitive and group camping, we are sure to have what you are looking for. We even have a primitive equestrian campground with paddocks. Be sure to check out our activities page for more detailed information.
At the Camper Canteen, you can rent a bicycle, canoe or kayak. You can also purchase refreshments, insect repellant, sunscreen, fishing worms, firewood and ice. Horseback riding tours are also available. Be sure to visit the Park's Concession (P3 Lake Louisa) for more information.