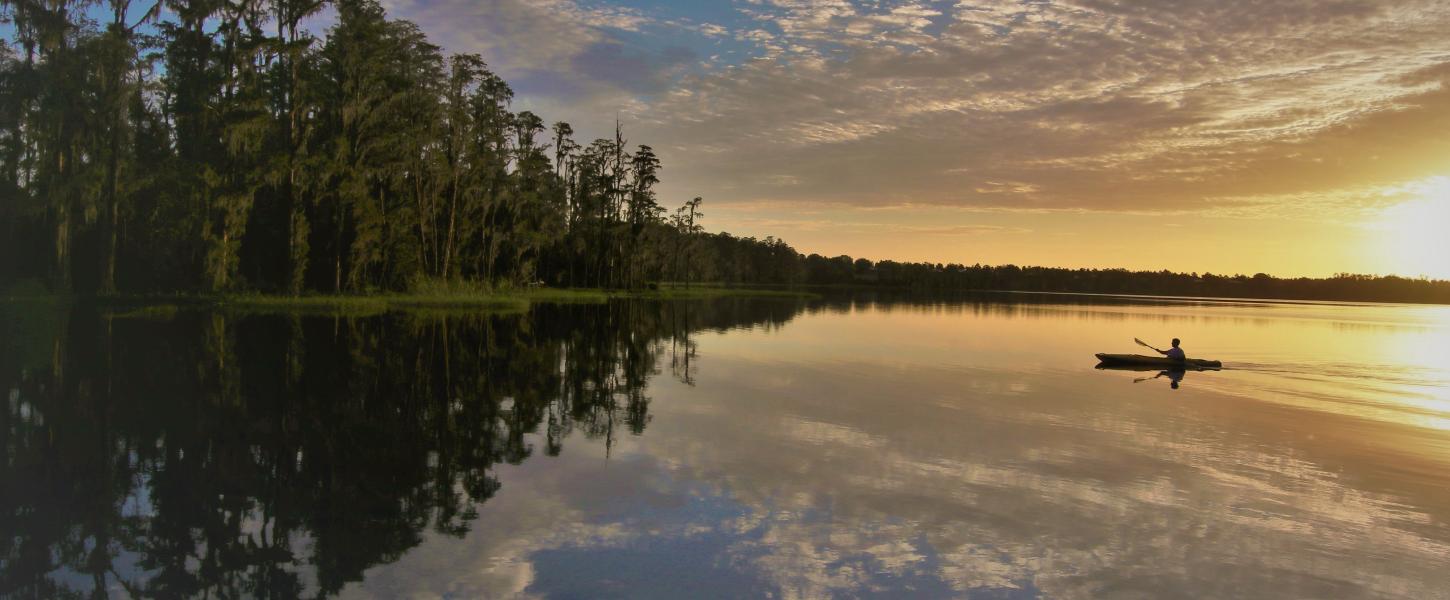 Lake Louisa State Park
Escape into nature, only 30 minutes from Orlando
Hours
8 a.m. until sundown, 365 days a year
Location
Contact Info
352-394-3969
Welcome to Lake Louisa State Park
A natural theme park awaits those with a hearty outdoor spirit.
The natural theme park of Lake Louisa State Park showcases a diversity of wildlife, including deer, bobcat, gopher tortoises, fox squirrel and flighted creatures like bald eagles and osprey.
The park is home to 11 distinct natural plant communities and lies within the eastern boundary of the Green Swamp Area of Critical State Concern and the northern boundary of the Lake Wales Ridge.
The park's three major lakes, Louisa, Hammond and Dixie, transform idle observers into active participants with opportunities for canoeing, kayaking and paddleboarding. Bicycling is popular on the park's seven miles of paved roads over rolling hills and on the 20 miles of unpaved multi-use trails.