Lakes of Lake Louisa State Park
Lake Louisa State Park lies within the region known as the Green Swamp. The Green Swamp is a vast 870 square-mile wetland. Four major rivers originate from the swamp. They are the Hillsborough, Withlacoochee, Peace and Ocklawaha Rivers. The basin-like terrain of the Green Swamp allows the area to act as a natural water storage and flood control area.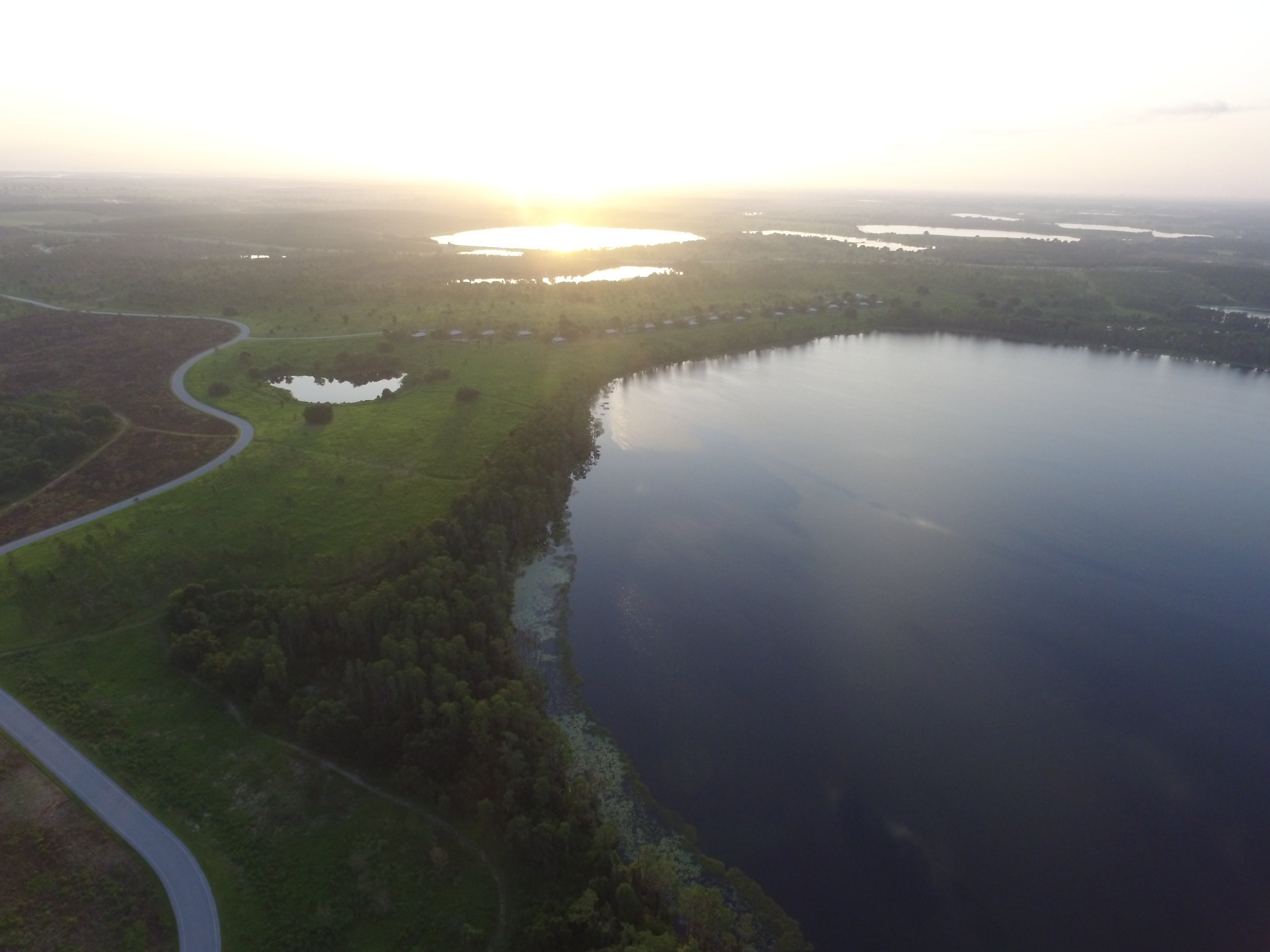 While paddling, boating, swimming or exploring the park's trails, think about how your surroundings are connected to ecosystems, wildlife and people hundreds of miles away. The lakes and wetlands in the park play an important role in feeding river systems across the state and replenishing the Floridan aquifer. The aquifer is a network of underground rivers and lakes that provide the state's residents with water for drinking, bathing, agriculture and many other purposes.
Two waterways, Big Creek and Little Creek, flow through the park and into Lake Louisa. The wetlands surrounding these creeks were unsuitable for agriculture and therefore remain relatively undisturbed. They now provide great opportunities for nature study and wildlife observation.
Water quality in the park is high, and Lake County has used Bear Lake as a standard for measuring the health of other lakes in the area. However, pollutants threaten many of Florida's water resources. Ask a ranger how you can help keep Florida's waterways clean and beautiful!