Although many people come here to enjoy Lake Louisa, nine other lakes dot the park along with 11 different natural communities, or ecosystems. To really explore the wild wetlands and hills this park, grab some good walking shoes or your favorite saddle and hit the trails! There are 20 miles of unpaved trails throughout the park. For those looking for a shorter walk, there is a half-mile nature trail located at the Lake Louisa parking lot. Be sure to ask for a trail map on your way into the park or print your own.
The park is situated along a unique transition zone between the Green Swamp and the Lake Wales Ridge. The west side of the park is part of the Green Swamp, a vast wetland that feeds four of Florida's major rivers. The Lake Wales Ridge is a series of ancient islands that runs the length of central Florida. When sea levels dropped, the islands became large, rolling hills home to unique plant life adapted to sandy inland soils.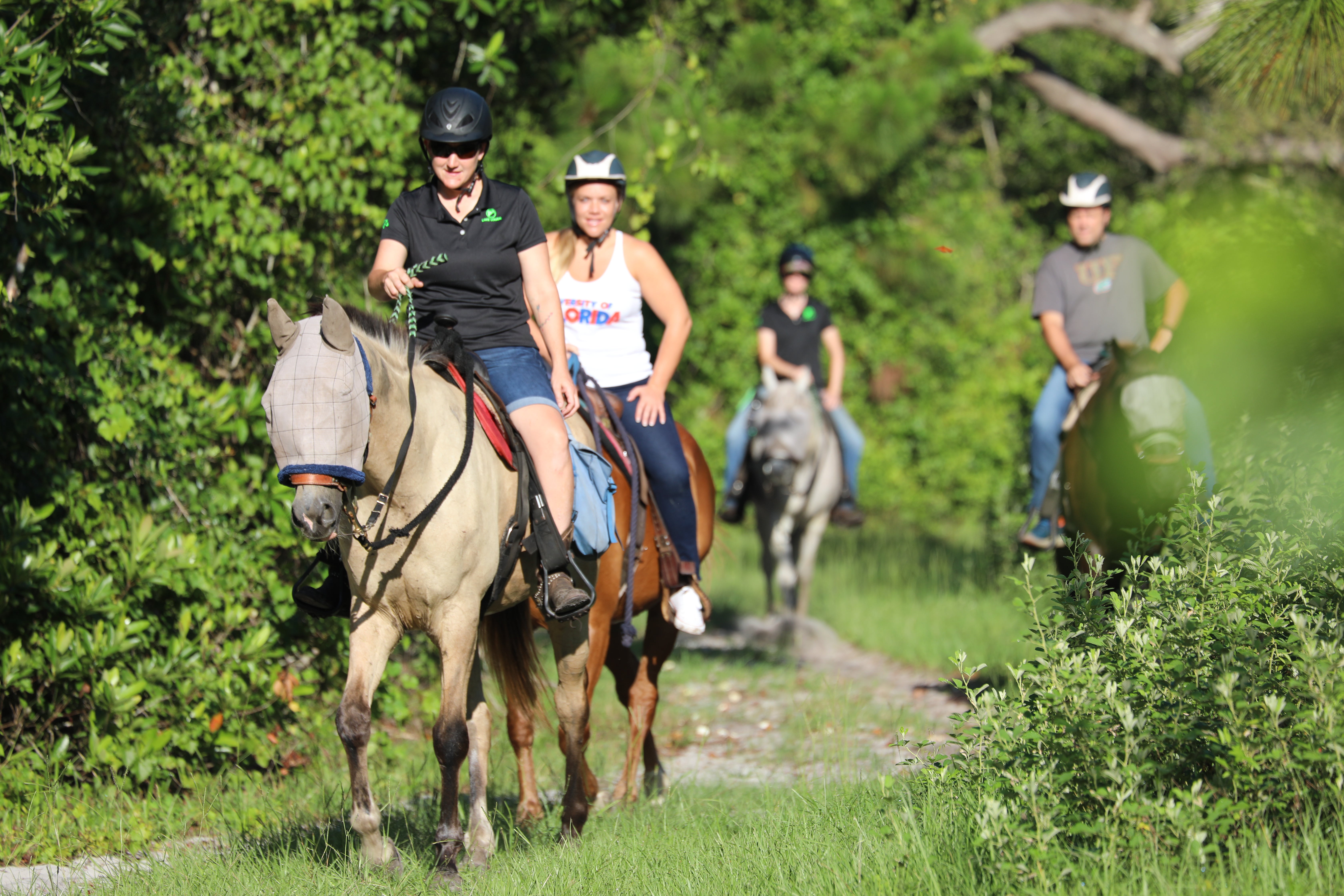 The transition between these two geological features make for a great trail experience. Sand hills, swamp forests, creeks and lakes attract wildlife like white-tail deer, bobcat, grey squirrel, fox squirrel, raccoon and opossum. Keep your eyes peeled for gopher tortoises too. Around the lakes, you can see osprey, bald eagles and many other bird species. Bird and butterfly checklists are available at the ranger station.