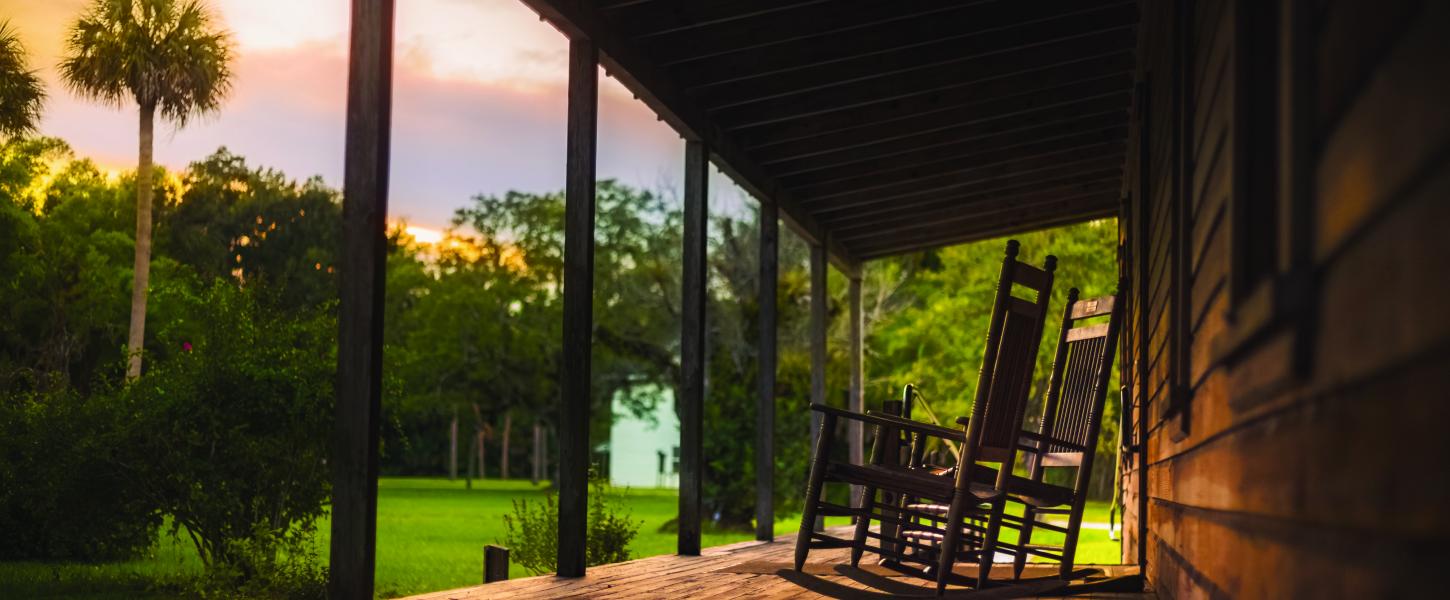 Koreshan State Park
Immerse yourself in a way of life from more than a century ago
KNOW BEFORE YOU GO
Canoe and kayak rentals are not available at Koreshan State Park.
Hours
8 a.m. until sunset, 365 days. The historic settlement is open 8 a.m. until 5 p.m.
Location
Contact Info
239-992-0311
Welcome to Koreshan State Park
Cradled by majestic oaks along the banks of the Estero River, Koreshan State Park's historic buildings and gardens are a testament to the industrious lives and unique beliefs of the Florida pioneers.
Koreshan State Park offers a window into the lives of a unique and eccentric pioneer group that made its home under towering oaks on the banks of the Estero River.
In 1893, the Koreshans, a religious sect founded by Dr. Cyrus R. Teed, moved here and built a settlement based on a commitment to communal living and a belief that the universe existed on the inside of the Earth. Living celibate lives, the enterprising Koreshans established a farm, nursery and botanical gardens.
The park is home to 11 immaculately restored and nationally registered historic buildings erected by the Koreshans between the late 19th and early 20th centuries.
A quiet and peaceful refuge amid busy Fort Myers, the park's interpretative and natural resources provide great opportunities to learn and to enjoy nature.