Celebrate National Park and Recreation Month
Since 1985, Americans have been celebrating National Park and Recreation Month during July.
It's no coincidence this is recognized in midsummer, a time when people want to get outside and enjoy a wide range of activities, from boating to swimming.
Some people enjoy outdoor recreation while on long vacations while others are visiting parks closer to home. It is also National Picnic Month since picnics go hand in hand with fun outdoor activities.
Kayaking and canoeing are an amazing way to see Florida's waterways and are popular in parks across the state. Florida's state parks feature miles of some of the most diverse aquatic ecosystems in the country. Spring-fed rivers and lush canopies make Ichetucknee Springs State Park a popular destination for paddlers and tubers. The Ichetucknee River is created by the park's eight major crystal-clear springs, making it one of the most pristine spring runs in the state.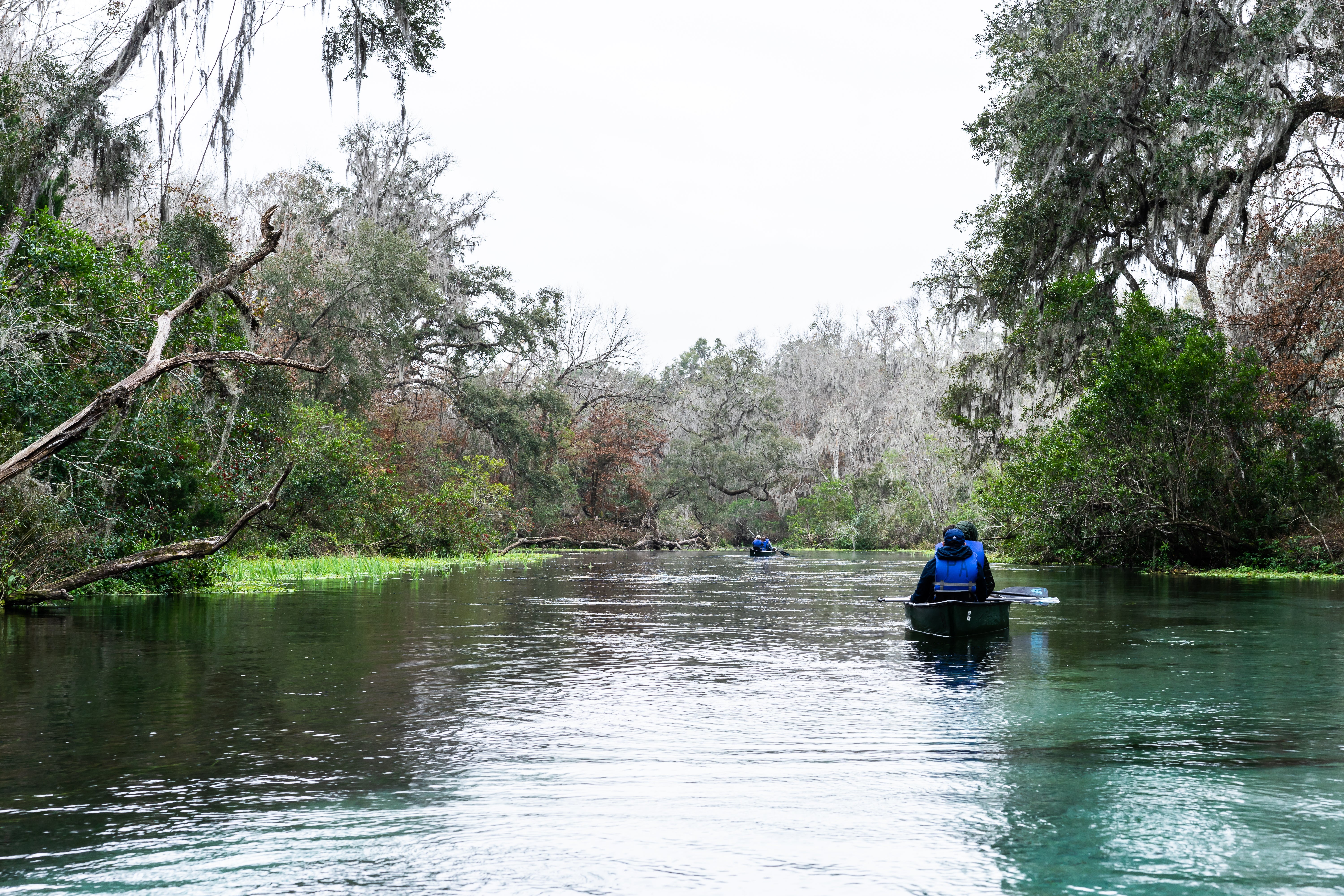 A park with views of colorful coral reefs and bustling with diverse marine life, John Pennekamp Coral Reef State Park is popularly accessed by paddling. Take a trip through the mangroves or peer into the coral reefs from above.
Moving from the water to the ground, hiking at Florida State Parks is one of the best ways to see the natural wonders Florida offers. Highlands Hammock State Park boasts nine lush trails that take visitors on a journey into an ancient hammock to discover endangered species and beautifully delicate ecosystems. An elevated boardwalk through a cypress swamp is one of the most popular hikes and gives views of the swamp. You may even see deer, an alligator or any of the species of birds that frequent the park.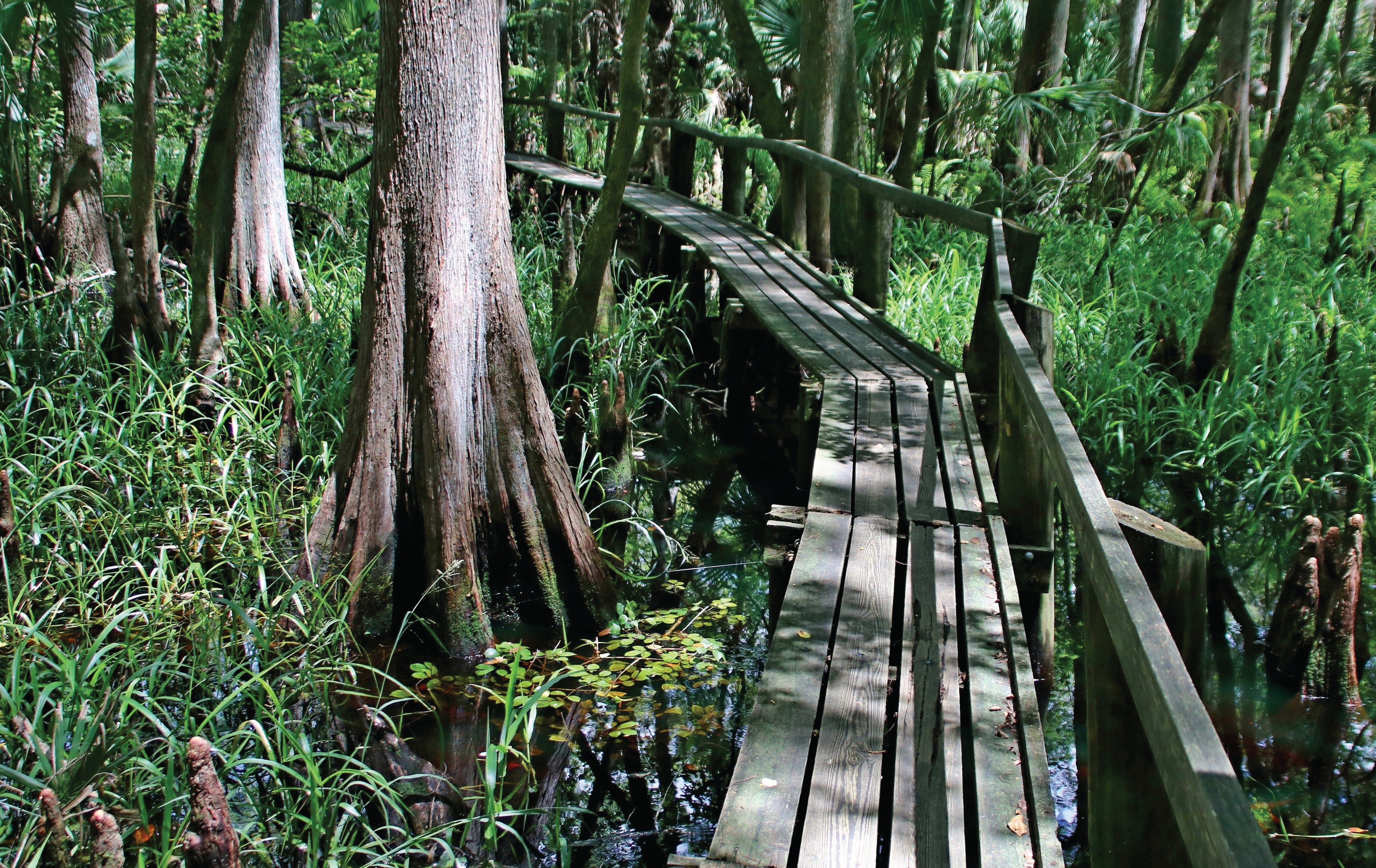 Descend into the depths of a sinkhole at Devil's Millhopper Geological State Park. A boardwalk takes you to the bottom of the sinkhole to explore a National Natural Landmark that has attracted visitors since the 1880s.
Wildlife viewing is also a popular outdoor activity in July. To highlight this activity, DEP's Office of Greenways and Trails is featuring "Wildlife Viewing with the Florida Fish and Wildlife Conservation Commission" for the July 13 Outdoor Florida webinar. The webinar is part of an ongoing series and is free of charge, so sign up today.
Besides encouraging people to enjoy time outside, Park and Recreation Month is a time to bring awareness about our public lands and appreciate those park professionals who serve millions of visitors each year. That is why this year's Park and Recreation Month theme from the National Recreation and Parks Association is "We Rise Up for Parks and Recreation!"
By supporting our parks and park professionals, we can ensure quality outdoor recreation experiences for generations to come.