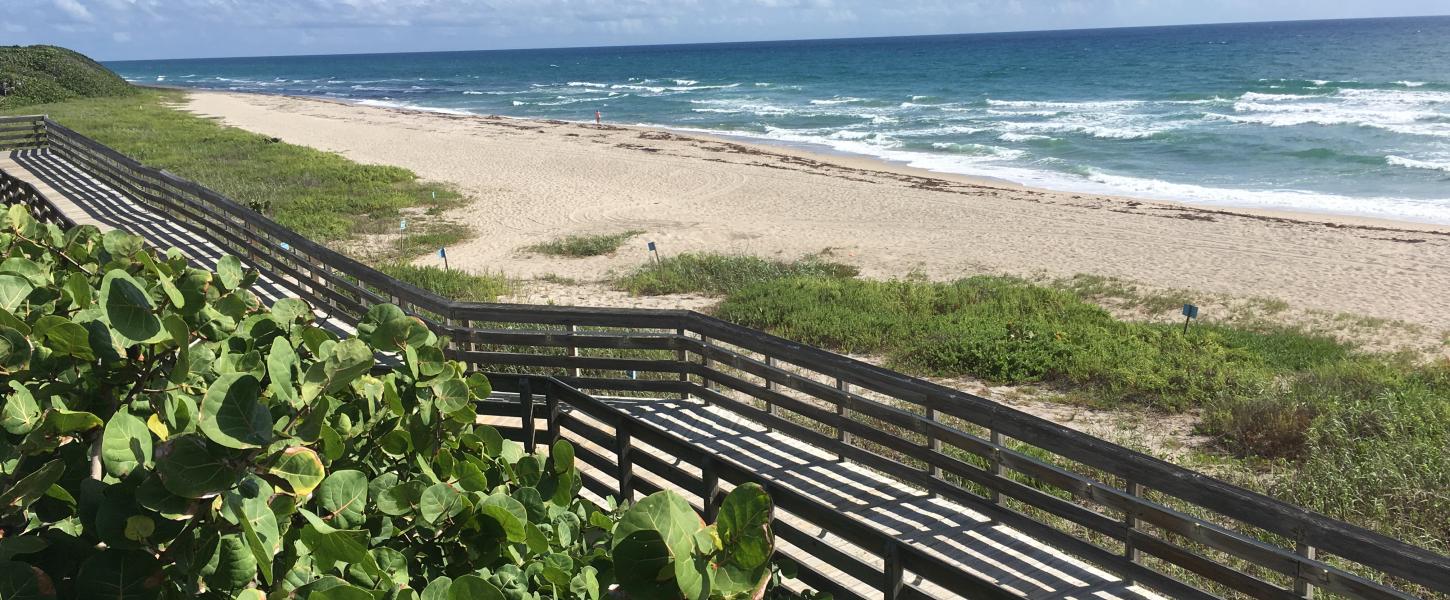 John D. MacArthur Beach State Park
A Barrier island paradise protecting rare plant and animal habitats offers the perfect beach getaway
On the day of March 2, 2019, there will be no kayak rentals available or launching of a kayak from the public kayak launch, due to the Park's NatureScaping event.
Hours
8 a.m. until sundown, 365 days a year
Location
Contact Info
561-624-6950
Welcome to John D. MacArthur Beach State Park
A unique mixture of coastal and tropical hammock and mangrove forest, this barrier island provides a haven for several rare or endangered native tropical and coastal plant species.
The park's nature center shows visitors why the park is a biological treasure. Visitors can swim, picnic and surf at the beach; snorkeling is also a popular activity. Birdwatchers may see herons, brown pelicans, terns, sandpipers and gulls. Anglers can fish in the lagoon by wading or kayaking. Additionally, visitors can fish from non-swimming areas of the beach.