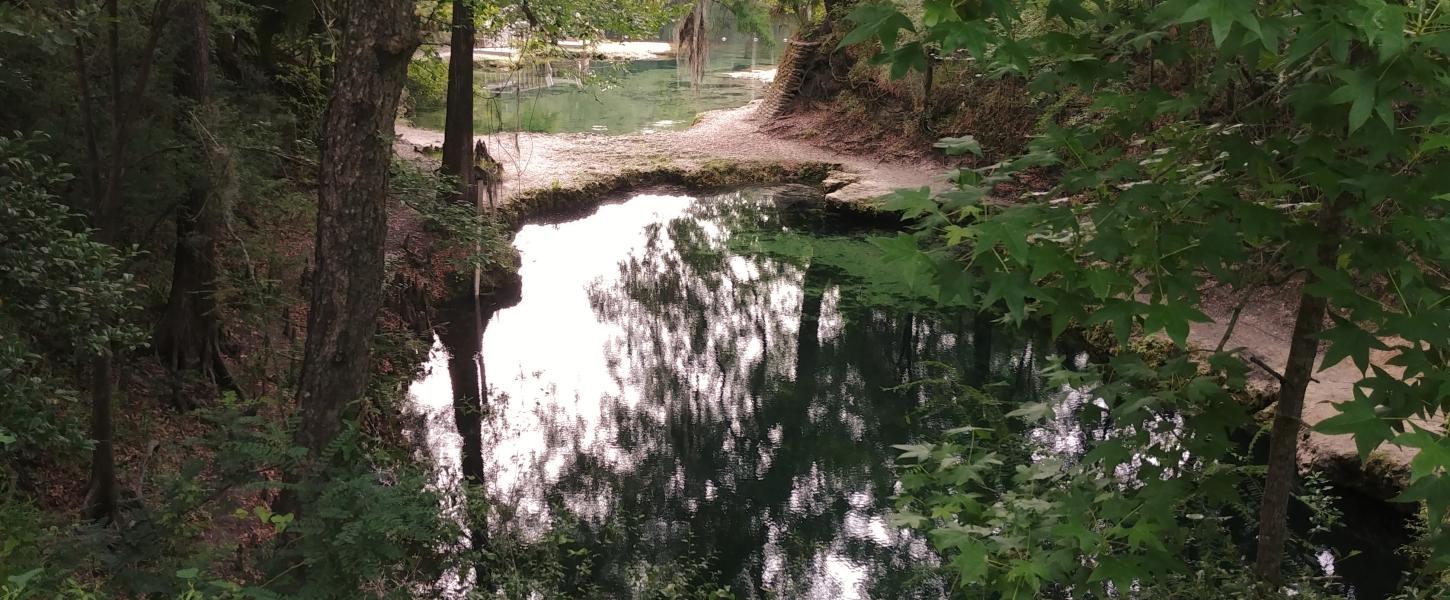 Lafayette Blue Springs State Park
Refreshing spring waters flow beneath moss-hung oaks by the historic Suwannee River
Closed to Swimming and Diving
Lafayette Blue Springs is currently closed to swimming and diving until further notice due to brown out conditions in the spring. The park is open and all other amenities are still available to visitors. Brownouts are caused by high water levels in the Suwannee River entering the spring run and flowing back into the aquifer. It is not possible to predict when the spring will clear, however we will continue to monitor the water levels and this alert will be removed when the spring clears. For any further questions please call the park at 386-294-3667.
Hours
8 am to sundown, 365 days
Fees
$5 per vehicle, please use honor box 
Location
Contact Info
386-294-3667
Welcome to Lafayette Blue Springs State Park
Visitors can take a dip in the first magnitude spring, walk across the natural limestone bridge that crosses the spring run flowing into the iconic Suwannee River or picnic under the shade of the oak trees with their swaying Spanish moss.
Fish or canoe on the Suwannee River or stay in one of the park's rental vacation cabins, which stand on stilts high above the river bank. Bicycling, hiking and wildlife viewing are favorite pastimes for visitors. The picnic area has tables, grills and two pavilions, which are popular for family reunions and parties.
A tent only campground is available for park visitors, and as a river camp for paddlers along the Suwannee River Wilderness Trail.  Walk-in campsites are equipped with water and electric.  A primitive youth camping area is also available. Portable restroom facilities are provided in the campground, and a restroom facility with a cold-water open-air shower is available in the spring area. Camping is available on a first-come, first-served basis and all sites are pack-in sites with no vehicle access.