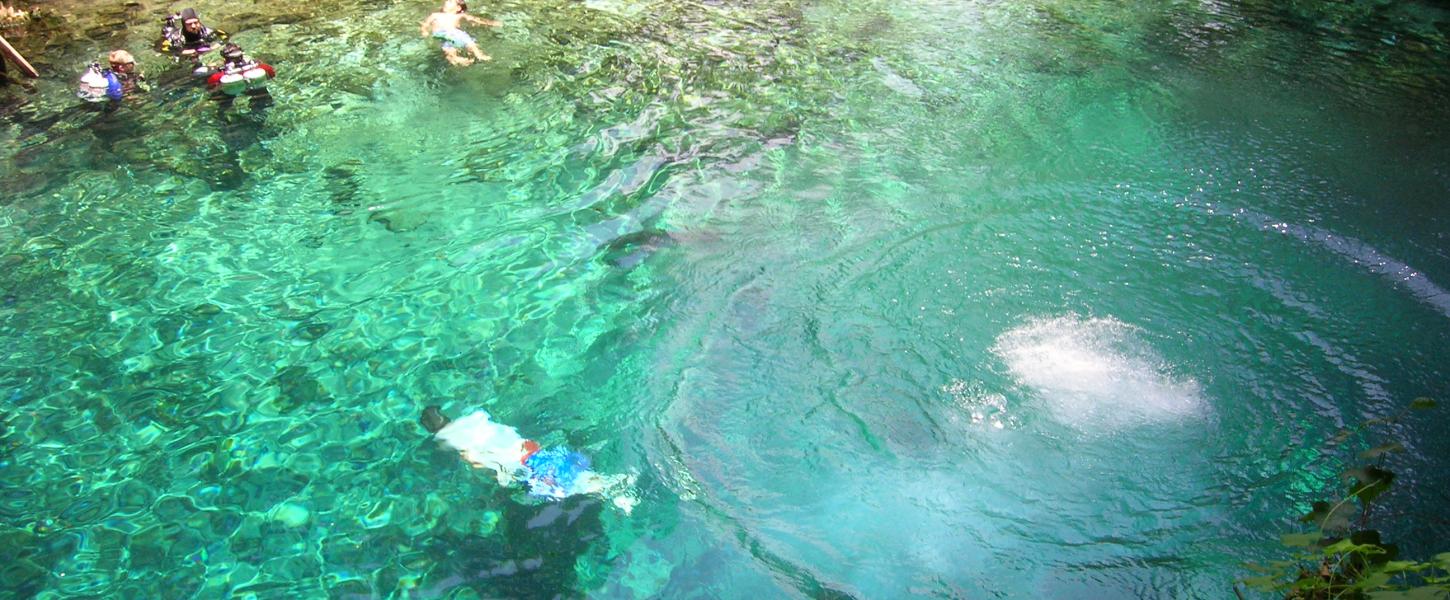 Madison Blue Spring State Park
picturesque swimming hole nestled within a lush forest
Swimming and Diving Closure
The spring is currently closed to swimming and diving due to brown out conditions. The park is open and all other amenities are available. Please keep an eye on the park website for the status of the spring conditions. The alert will be removed when the spring clears. 
Hours
8 a.m. until sundown, 365 days a year
Fees
$4-5 per vehicle. $2 Pedestrians, bicyclists, extra passengers.
Location
Contact Info
850-971-5003
Welcome to Madison Blue Spring State Park
This crystal clear, first magnitude spring is a popular spot for swimming and cave diving.
About 82 feet wide, 25 feet deep, and a 150-foot spring-run merging with the river, the spring bubbles up into a limestone basin along the west bank of the Withlacoochee River. Scenic woodlands of mixed hardwoods and pines create a picturesque setting for picnicking, paddling and wildlife viewing.
Voted the #1 swimming hole in the country by USA Today in 2015, Madison Blue Spring is a family favorite destination and a fantastic place to spend the day.