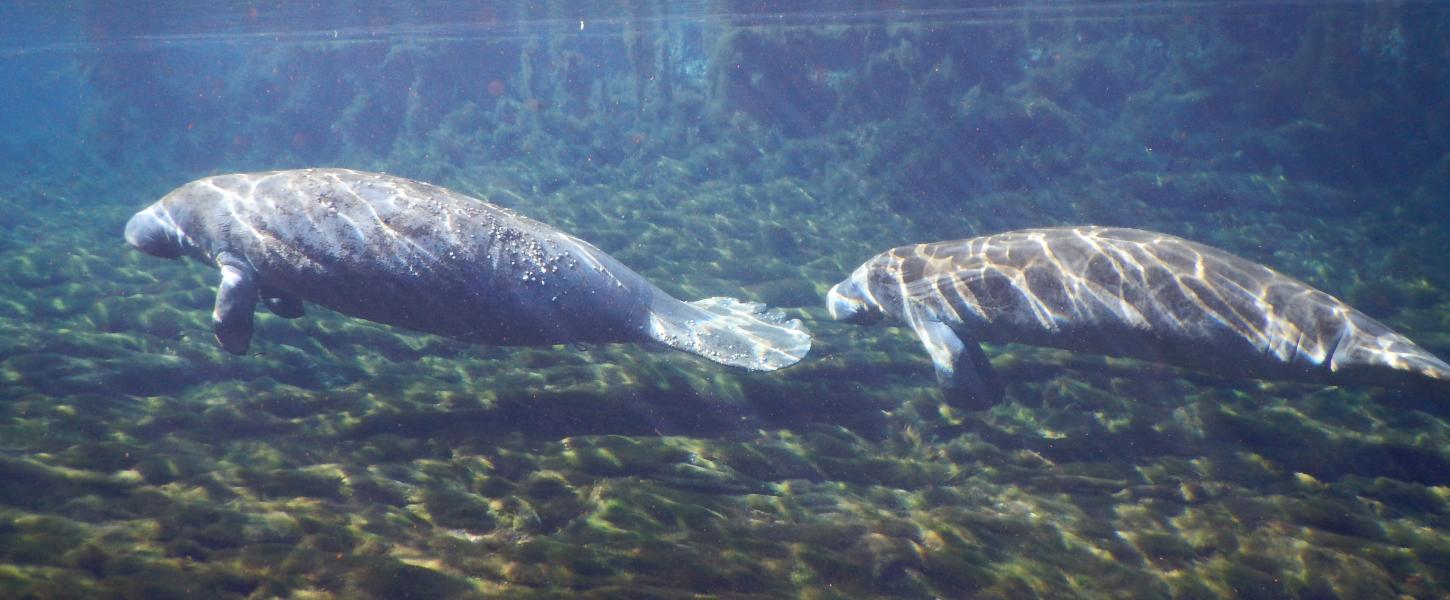 Manatee Springs State Park
Majestic cypress forests, an 800 foot boardwalk and a historic river
Hours
8 a.m. until sundown, 365 days a year
Location
Contact Info
352-493-6072
Welcome to Manatee Springs State Park
Boardwalks aren't only for the beach, as Manatee Springs State Park proves. Its 800 foot boardwalk runs through a majestic cypress forest overlooking one of Florida's breathtaking first magnitude springs.
A spring run meanders beneath this ancient canopy to the historic Suwanee River. Visitors to Manatee Springs enjoy camping, hiking, swimming and canoeing in pristine waters, while keeping an eye out for its namesake gentle giants, the West Indian Manatees who frequent this unique park.
The first-magnitude spring at this park produces an average of 100 million gallons of clear, cool water daily. Popular for snorkeling and scuba diving, the headwaters of the spring are also a great spot for swimming. The spring run forms a sparkling stream that meanders through hardwood wetlands to the Suwannee River.
Canoeing and kayaking is available all year round through our concessionaire, Anderson's Outdoor Adventures, LLC. Anderson's Outdoor Adventures also offers full service BBQ take out at the waterfront. Look for the giant smoker.