Trails of Manatee Springs
The boardwalk at Manatee Springs State Park is a favorite among park visitors. This 800-foot pathway along the spring run to its meeting with the Suwannee River provides walkers with splendid views of the springs from several observation decks. The short walk is a must-do for any visitor and is accessible to everyone. Wildlife is commonly seen from the wood decking, including the park's famous manatees that gather in the spring during colder months.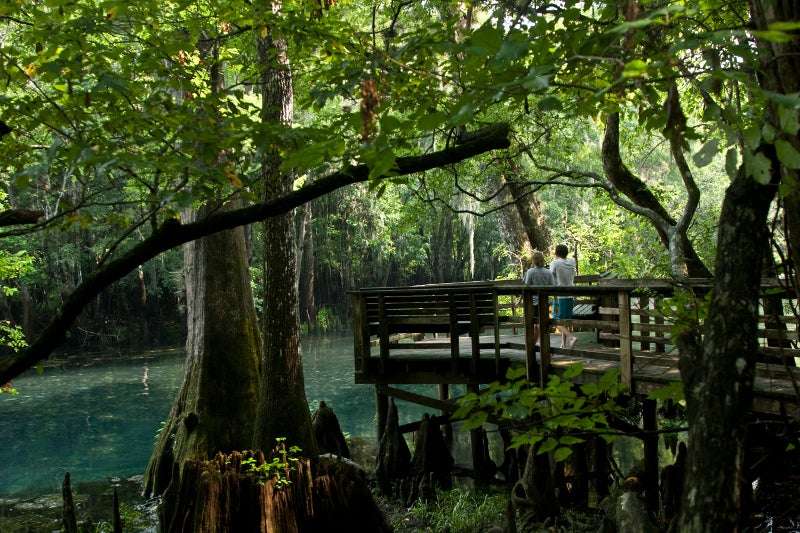 The Sink Trail Loop is an ideal walk for those wanting a bit more. At 0.6 miles, it is a leisurely 30-minute hike through a forest of hickory, magnolia, holly and oak trees. Several impressive sinkholes are passed along the way, while a symphony of nature - frog calls, buzzing insects and bird song - lull you into the peace of a good walk in the woods. A twisty oak canopy adds to this ambiance and will make you believe that you have suddenly passed into a land from a fairy tale, though you are less than a mile from the main road.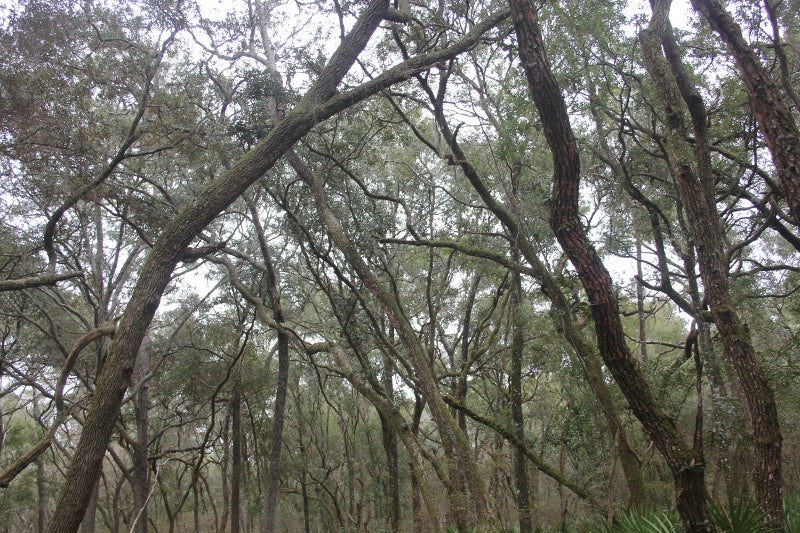 If you would like to experience a park trail with fewer people but more mileage, then consider the North End Trail system. Away from the hustle and bustle of the main springs area, this complex network of trails takes visitors up to 8 miles to complete in full, but with many shorter options. It is a self-guided nature walk with 19 interpretive signs to read and enjoy along the way.
The Scenic Trail starts off in a cypress swamp, where a single white egret or lonely alligator may be found watching you from among the towering trees as you begin your journey. Visitors then have the option of a number of smaller trails at this point, including a loop trail through mixed pine and oak hammocks where large gopher tortoise burrows may be seen in the sandy soil. The self-guided signs point out everything from the species of trees to the importance of stopping to listen to the sounds around you, and it can be easy to think you are the only person in the park as you wander this quiet place. The Hardwood and Clay Trails, Fence Trail, and the Shacklefoot Trail to two small ponds are all routes that you can also choose to complete in one very long walk or in many different trips to Manatee Springs State Park. Each has its own unique habitat and sights to explore.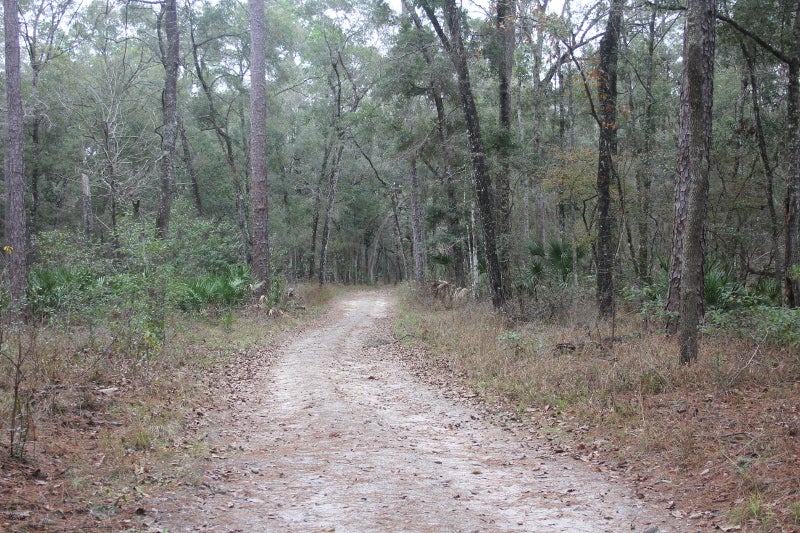 More than just the spring, this park yields a surprising number of opportunities for those willing to take the time to find them. Come to Manatee Springs State Park and wander a trail. You'll be glad you did.