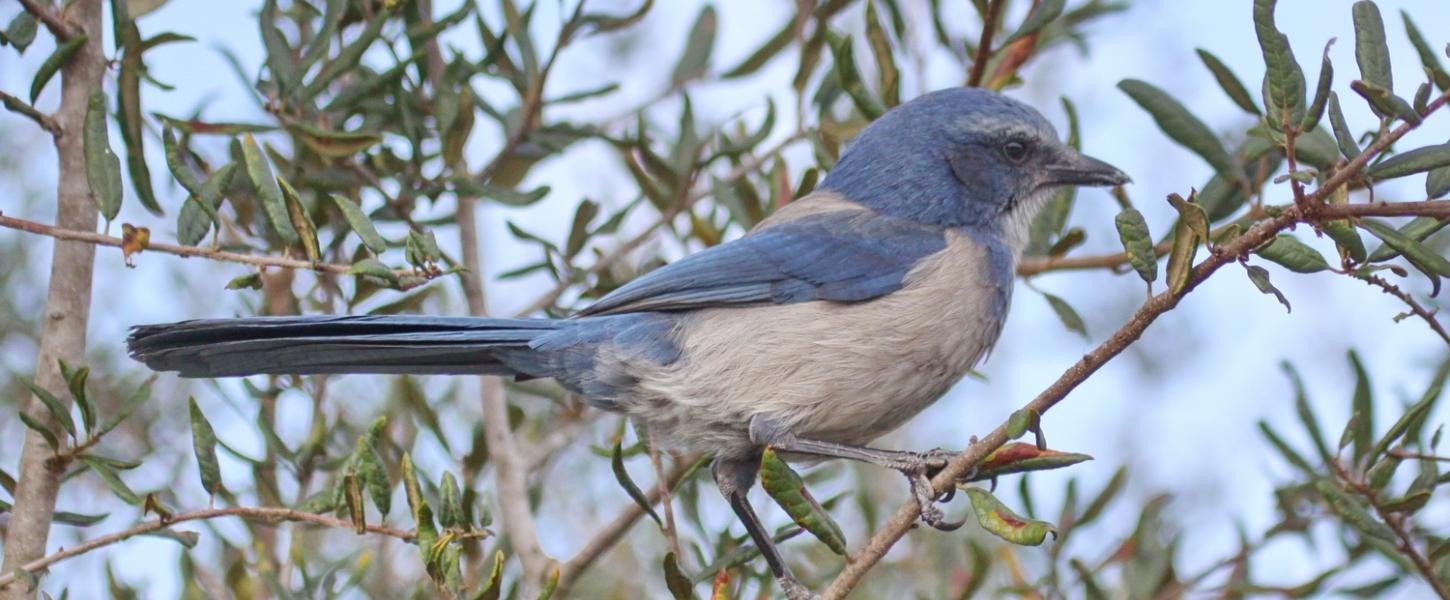 Oscar Scherer State Park
A hidden nature preserve for imperiled species surrounded by busy urban areas
The east side of the Lake Osprey Trail will be closed until further notice as crews prepare for construction of the park's new fishing pier at the lake. Contact the park for any questions.
Partial Closure of Green Trail
Oscar Scherer State Park has temporarily closed portions of the Green Trail until further notice due to the annual American bald eagle nesting season, per national protocols and regulations. The trail is closed from bench 14 to the eagle viewing station. Please do not enter this protected area. Inquire at ranger station for more information.
Hours
8 a.m. until sundown, 365 days a year
Location
Contact Info
941-483-5956
Welcome to Oscar Scherer State Park
Surrounded by urban areas, Oscar Scherer State Park is an unexpected oasis providing visitors with a refreshing escape into natural Florida.

A hidden gem surrounded by housing developments and major highways, Oscar Scherer plays an invaluable role in the preservation of Florida scrub-jay habitat. Bald eagles nest here in the winter, and in the summer Lake Osprey attracts anglers and swimmers. South Creek attracts anglers, canoers and kayakers. 
With 15 miles of trails, this park provides solitude, beauty, challenge and a healthy adventure for everyone. Oscar Sherer is a popular stopover for bicyclists and walkers on the Legacy Trail, making this an important place for the surrounding community and a worthwhile stop for travelers.
Oscar Scherer State Park Photo Gallery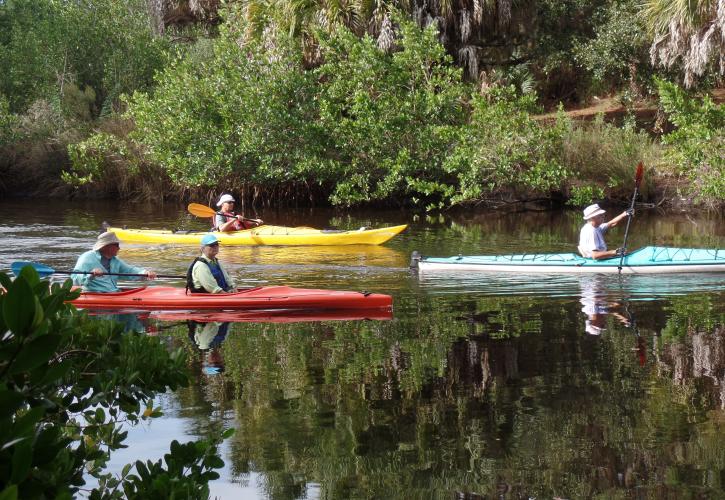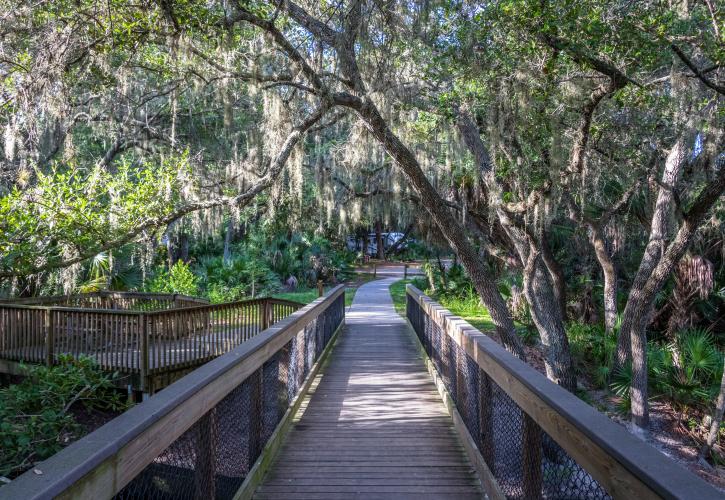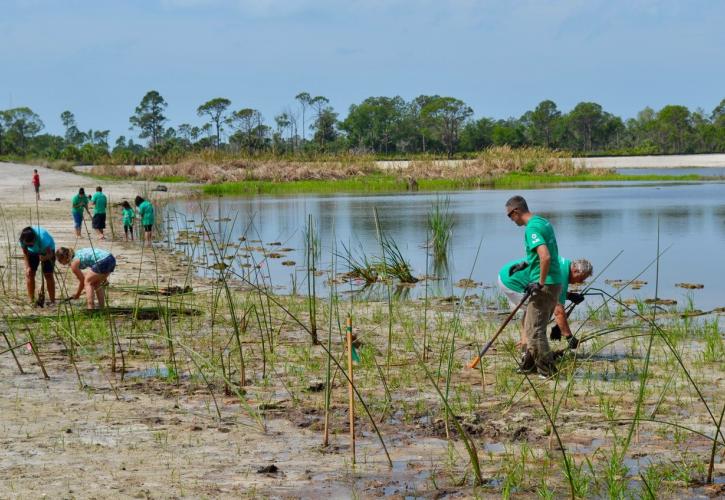 Big Lake Restoration Project
Close
Information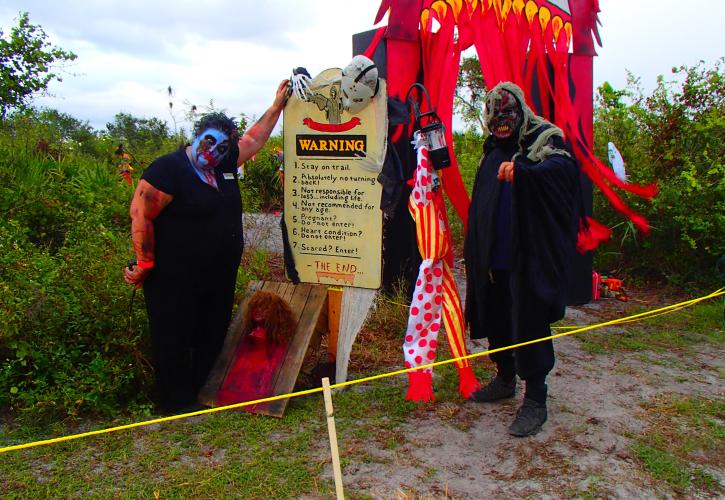 Come and get a little spooky with the Haunted Trails during the month of October.
Close
Information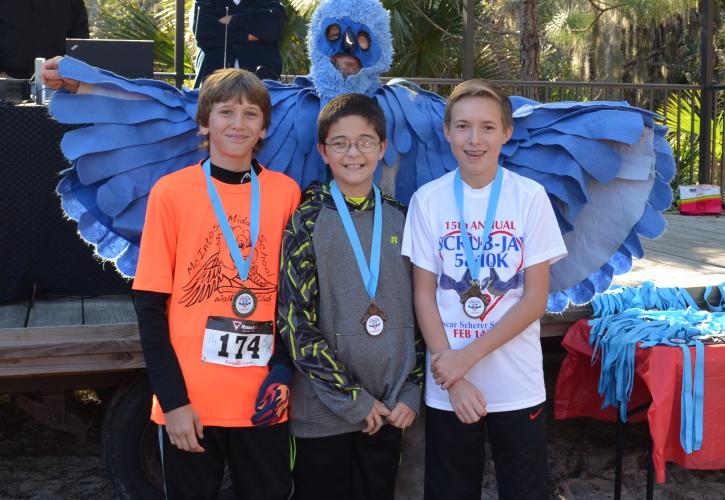 Help support the endangered Florida Scrub Jay and participate in the 5-k run.
Close
Information