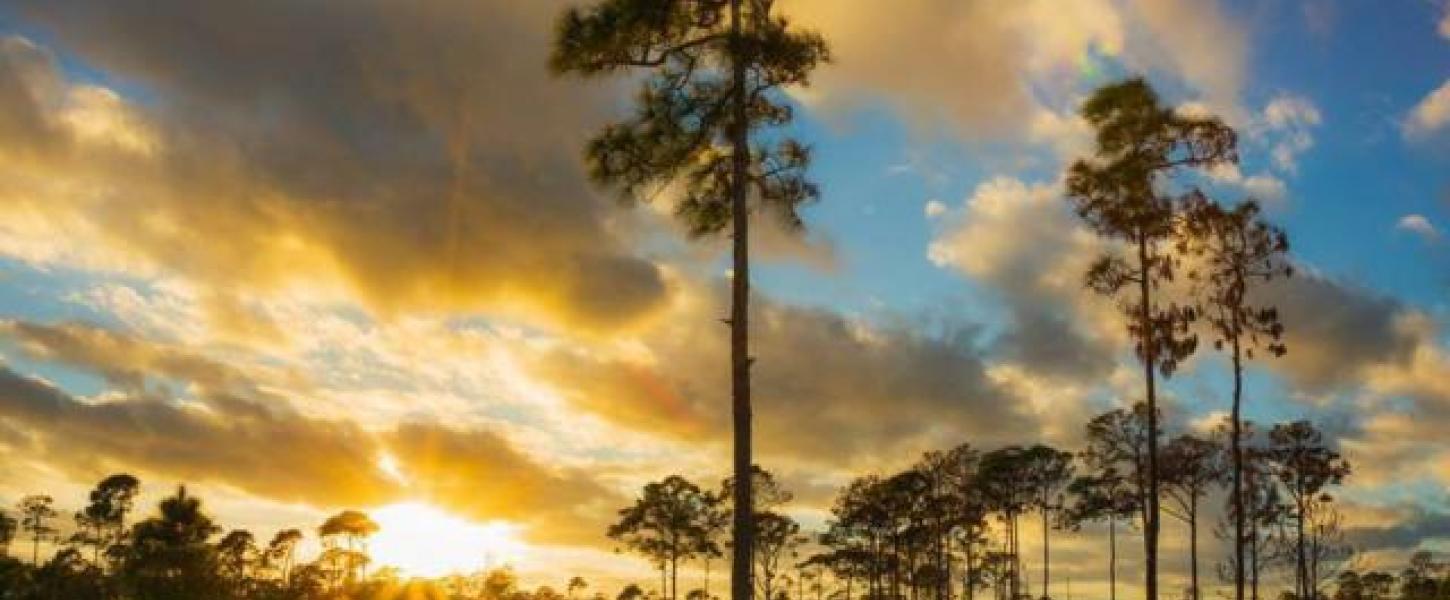 Estero Bay Preserve State Park
Florida's first aquatic park conserves multiple pristine habitats where wildlife now thrives
Hours
Open every day from sunrise to sunset.
Location
Contact Info
239-992-0311
Welcome to Estero Bay Preserve State Park
Established in 1966, Estero Bay was Florida's first aquatic preserve.
Protection began after a push from local fishermen who noticed that the fish population of the bay was in decline. To protect water quality, the land surrounding the bay - including mangroves and marshes - was put into conservation to buffer the bay from increasing development. Most all the uplands around the bay is now Estero Bay Preserve State Park. The preserve protects the water, inlets, and islands along 10 miles of Estero Bay and provides critical habitat for many species that depend on it for migratory patterns, feeding and nesting grounds.
Visitors can enjoy the preserve from land or by water. Much of the undeveloped property in Estero Bay is in conservation and provides great fishing and recreational boating opportunities. Boat launches are available at Koreshan State Park and Lovers Key State Park.
Numerous miles of trails offer visitors the opportunity to hike and bike the uplands of the Preserve and enjoy the variety of wildlife and native vegetation that the park protects. Two access areas are provided: in Estero (off west Broadway) and in Fort Myers (off Winkler Road).