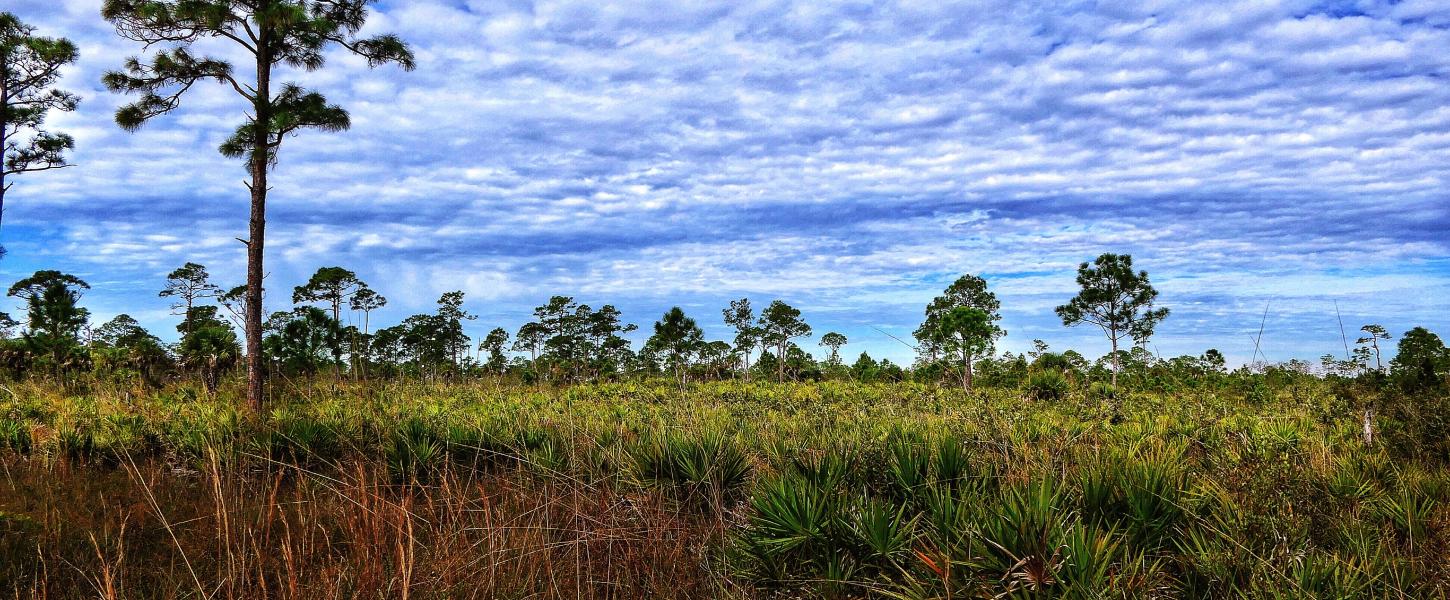 Estero Bay Preserve State Park
Explore undeveloped conservation land providing pristine habitats where wildlife thrives
Hours
Every day, 8 a.m. to sunset
Location
Contact Info
239-992-0311
Welcome to Estero Bay Preserve State Park
Share the trails with a wide variety of native plants and animal species.

The preserve is accessible from two land locations: the Winkler Point entrance at 17981 Winkler Road, Fort Myers, FL, and the Estero River Scrub entrance at 4940 Broadway Ave. W., Estero, FL.  
Numerous miles of trails offer visitors the opportunity to hike the uplands of the preserve and enjoy the variety of wildlife and native vegetation that the park protects. The trails in the preserve are rugged and seasonally flooded in some areas. Sturdy footwear, insect repellent, sunscreen and plenty of water are recommended. 
Estero Bay Preserve is dog-friendly provided that your pet is on a six-foot or shorter leash and any waste is bagged and removed.
The Winkler Point access located off the southernmost point of Winkler Road features trails along coastal marshes and maritime hammocks where visitors can view an assortment of birds. Two observation decks near the marshes provide excellent viewing spots for wading birds, waterfowl and other wildlife. This is an extremely primitive trail and preserve access. No restrooms or ADA accessibility are available, so please plan accordingly.   
The Estero River Scrub access is located off the westernmost point of Broadway West and has four separate trails, which entice visitors to hike through the numerous ecosystems that make up the preserve. Areas of mesic flatwoods, scrub and salt flats are home to gopher tortoises, snakes, lizards and a myriad of bird species. 
A pavilion and restrooms are located at this trailhead, and numerous benches throughout the preserve allow visitors to stop and rest. 
Visitors can enjoy the preserve from land and, if interested, enjoy Estero River and Bay. Canoes and kayaks are available to rent at Koreshan State Park. Hours for rentals are Monday through Sunday, 9 a.m. to 3 p.m. All vessels are due back by 4 p.m.