In her will, Elsa Scherer Burrows (1884-1955) left the family's 460-acre South Creek Ranch to the state in memory of her father, Oscar Scherer (who invented a process for dyeing leather in 1872). After a year of preparation, Oscar Scherer State Park opened to the public in 1956.
Three decades later, real estate agent and environmentalist Jon Thaxton began campaigning for the state to purchase and protect adjoining Florida scrub-jay territory. With help from The Nature Conservancy, Sarasota County and wide public support, the state purchased an additional 922 acres from the adjacent Palmer Ranch in 1991.
The park now preserves more than 2 square miles of natural land in a rapidly developing region and provides resource-based recreation for over 100,000 visitors annually.
Oscar Scherer State Park was the first attempt by the state of Florida to contract with private enterprise to develop a park with a potential for revenue. After seeing the removal of many natural areas, community residents wanted something else, and something less. Burrows willed the land to the people for a park and prohibited large development. The state agreed. Public protest led to the removal of the contractor, and the park service assumed the responsibility and completion of the structures in a more scaled-down construction.
The park's visitor support facilities were complete by 1972 and are much the same today - a blend of preservation and recreation. This was a monumental step in the protection of the last viable acreage of scrub in Sarasota County - rescued from the bulldozers and saved for the scrub-jays.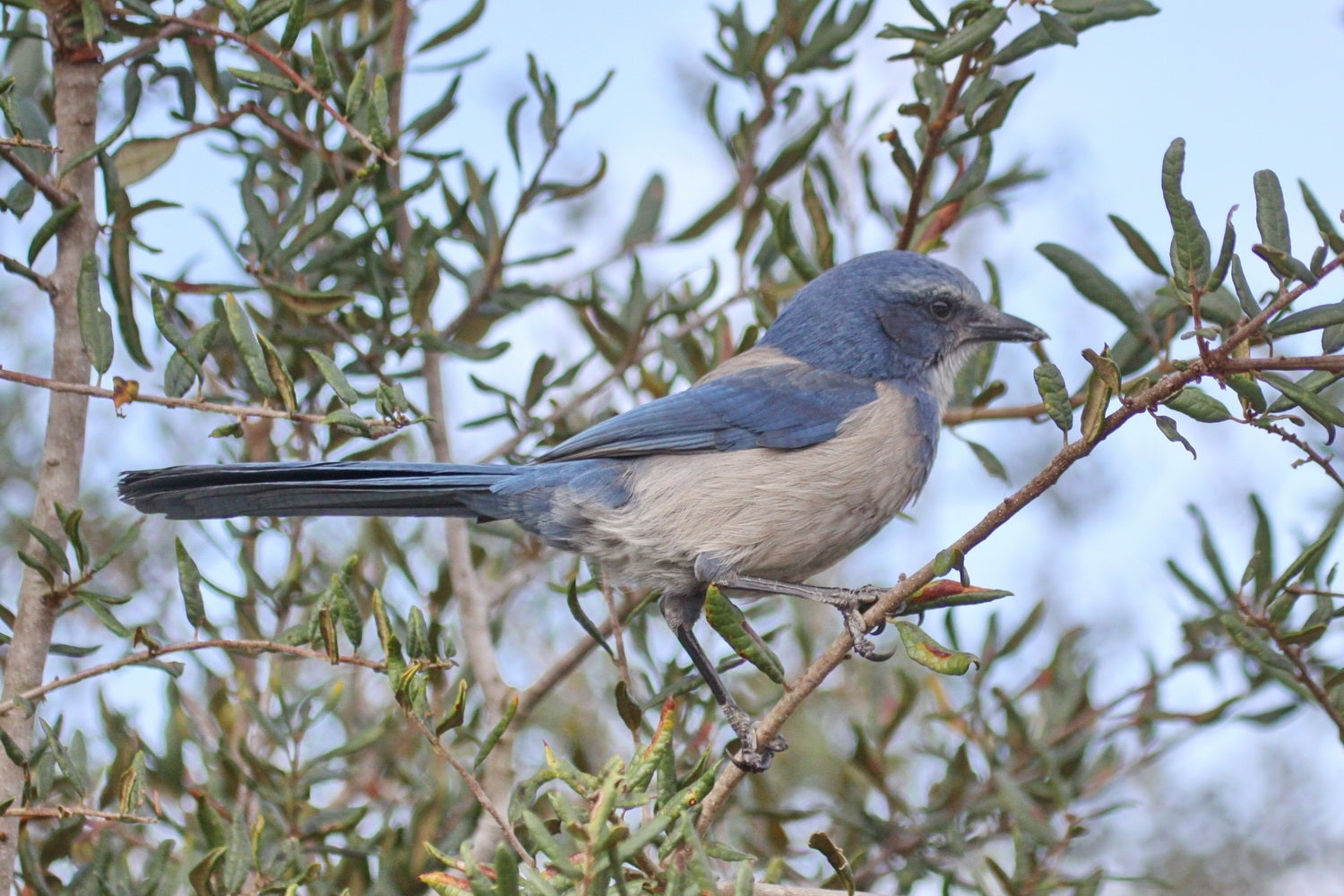 Bald eagles nest here in winter and are commonly seen. However, Oscar Scherer is perhaps best known as a place to see the Florida scrub-jay, a fearless bird seen on park trails or even in the parking lot.
Urban development has so reduced this bird's habitat that Oscar Scherer now has the only protected population in Southwest Florida with a long-term chance of survival.
Florida Park Service biologists conduct a monthly census of the population, and park staff strives to manage the scrubby flatwoods, the natural community needed by the birds, in a way that will support an optimum number.
Prescribed fire and the mechanical treatment of vegetation are the methods usually employed.