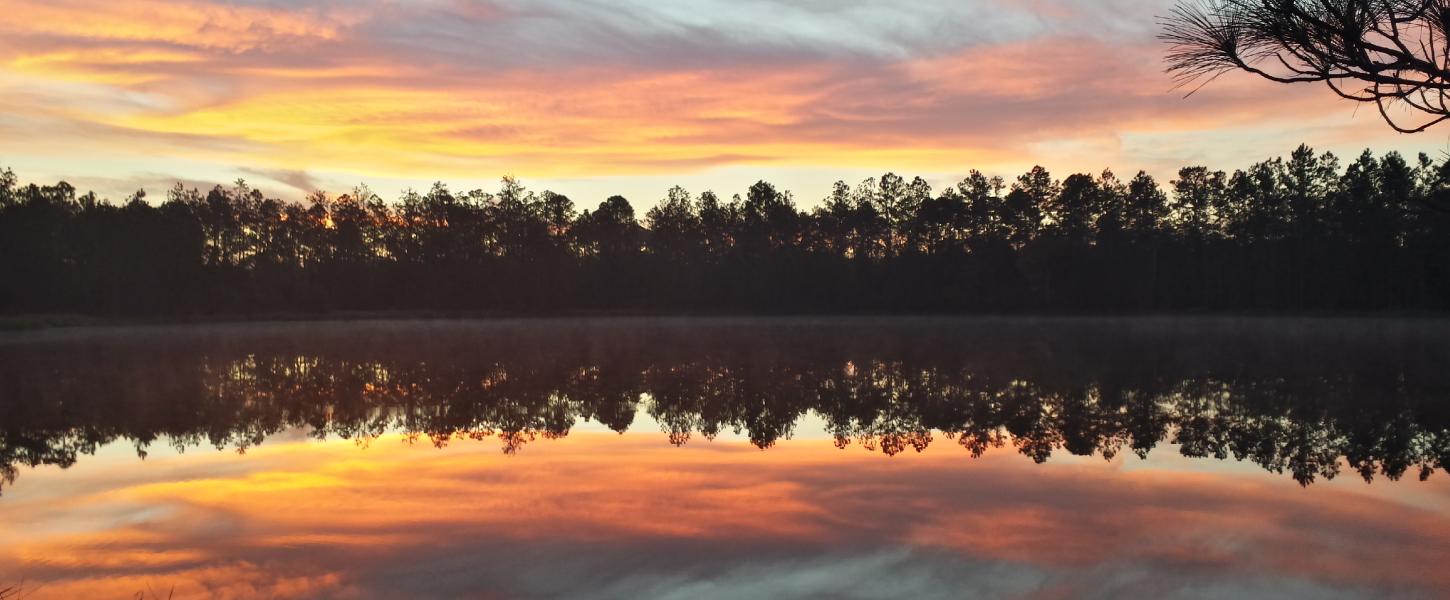 Lake Manatee State Park
There's something for everyone at this small yet amazing state park
Hours
8 a.m. until sundown, 365 days a year
Location
Contact Info
941-741-3028
Welcome to Lake Manatee State Park
The park extends three miles along the south shore of its namesake, beautiful Lake Manatee.

The lake was created when a dam was built across the Manatee River in the mid-1960s. Despite the park's name, visitors cannot actually see manatees at this park because the dam blocks their access to the lake. The lake offers excellent freshwater fishing and anglers can fish from their boats or from the park's fishing docks.
A boat ramp provides easy access to the lake for boating, canoeing and kayaking, however boat motors must be less than 20 horsepower.
A swimming beach is located in our day-use area for those who want to cool off on those hot summer days or just soak in the rays. Swim at your own risk, as lifeguards are not provided.
A restroom facility with showers is located near the beach. A large picnic area is nestled in oaks next to the lake. A picnic pavilion is available on a first-come, first-served basis or may be reserved for a fee.
Visitors can enjoy full-facility camping just a short walk from the lake. The park's natural habitats consists primarily of pine flatwoods and sand pine scrub with some depression marshes and hardwood forest. A hike down one of our trails is like taking a step back in time, providing a glimpse of ...the Real Florida.
Lake Manatee State Park is located 15 miles east of Bradenton on State Road 64.