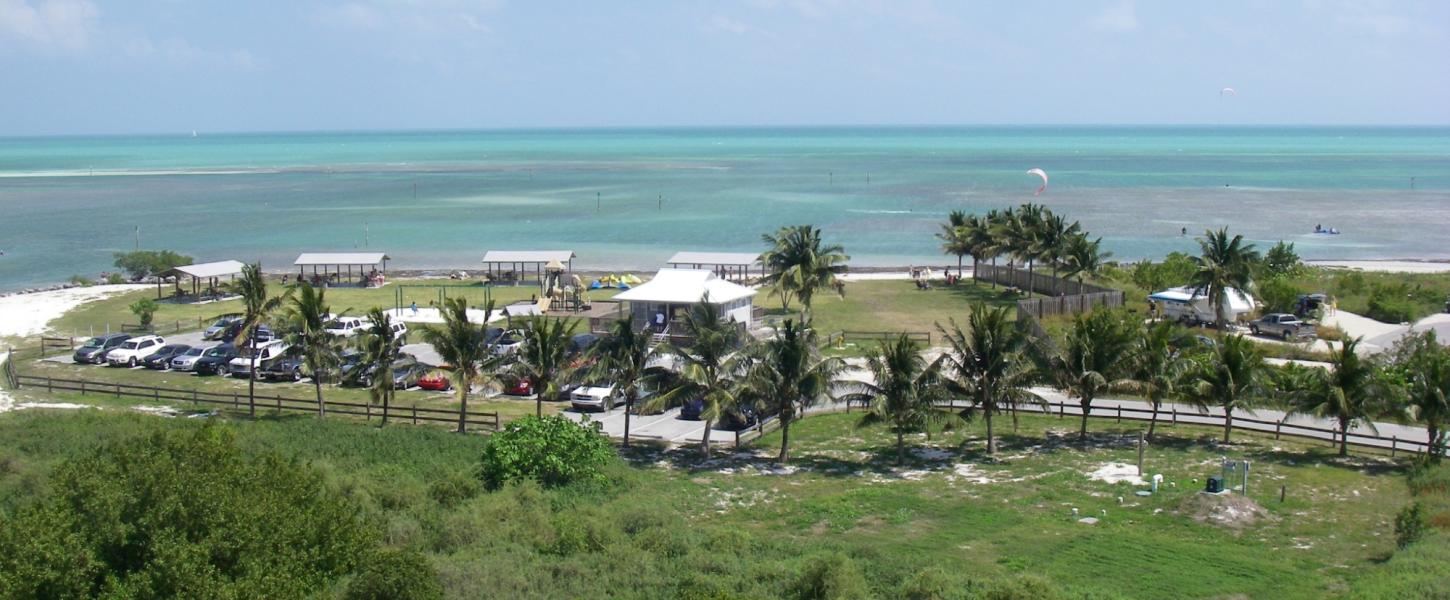 Curry Hammock State Park
Uninhabited, untouched and unrivaled
Hours
8 a.m. to sunset, 365 days a year
Fees
One person, $4.50; two-plus people, $5.50
Location
Contact Info
305-289-2690
Welcome to Curry Hammock State Park
Striking in its seclusion along a stretch of the Keys known for development, this untarnished sanctuary will entice even the most seasoned travelers.

Curry Hammock State Park is the largest undeveloped parcel of land between Key Largo and Big Pine Key.
Curry Hammock provides vital habitat for many local and migrating species and hosts record numbers of peregrine falcons every fall.
On calm days, paddlers come and go finding their own quiet slice of paradise, and on windy, wild days, the park bubbles with the activity and excitement of kiteboarders.  
The park protects large areas of mangrove swamp, rockland hammocks and seagrass beds essential to the Florida Keys ecosystem. 
We hope you enjoy the ebb and flow of island life with us here at Curry Hammock!