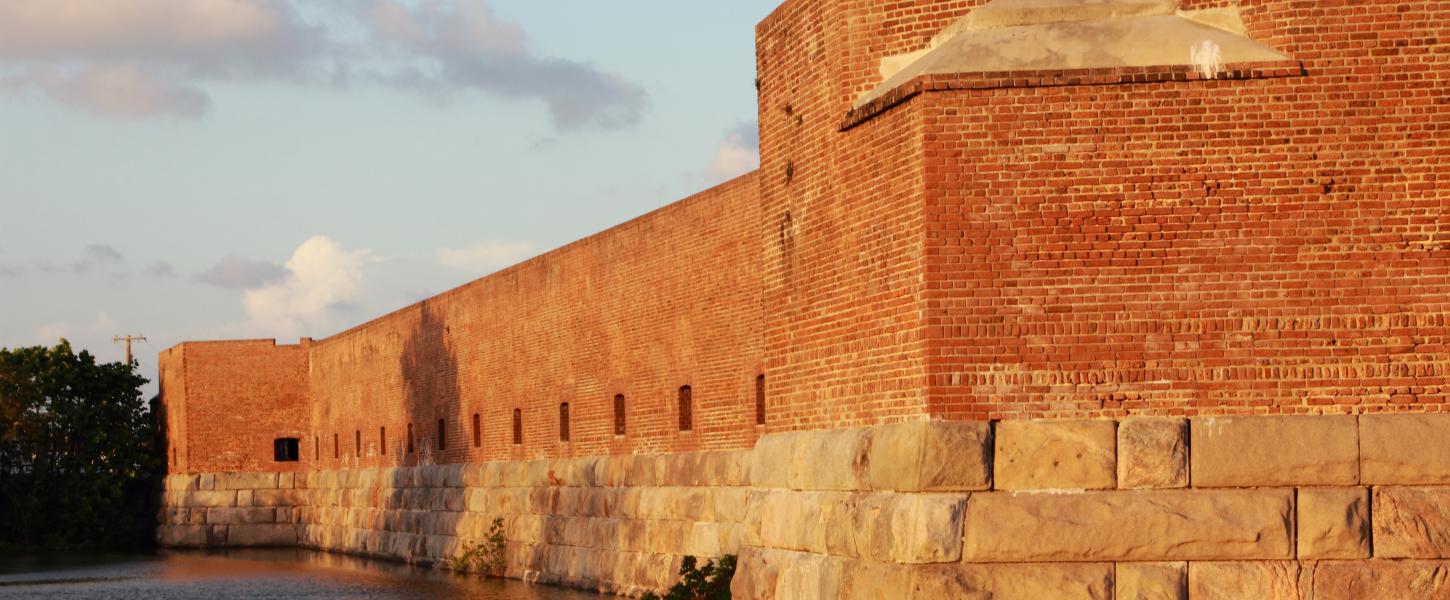 Fort Zachary Taylor Historic State Park
At the beautiful intersection of natural beauty and profound history
Hours
8 a.m. until sundown, 365 days a year. Fort closes at 5 p.m.
Location
Contact Info
305-292-6713
Welcome to Fort Zachary Taylor Historic State Park
A true one of a kind experience, visiting Fort Taylor not only provides a magnificent natural setting to birdwatch or swim, but also to immerse yourself in US history.
On the southern edge of Key West, Fort Taylor itself predates the Civil War and is a National Historic Monument housing the largest cache of Civil War armament in the world. Beyond its historical importance, the park is the southernmost state park in the continental US.
The fort was one of a series built in the mid-1800s to defend the nation's southeastern coastline. Completed in 1866, Fort Zachary Taylor played important roles in the Civil War and Spanish-American War. Guided tours of the fort are available daily. Key West's favorite beach, located at the southern end of the park, provides opportunities for picnicking, swimming, snorkeling, and fishing. Visitors can also enjoy a short nature trail and bicycling within the park. The beachfront Cayo Hueso Café offers snacks, cold beverages, beach sundries and souvenirs.
WEBCAM: Check out the beach at Fort Zachary Taylor Historic State Park.