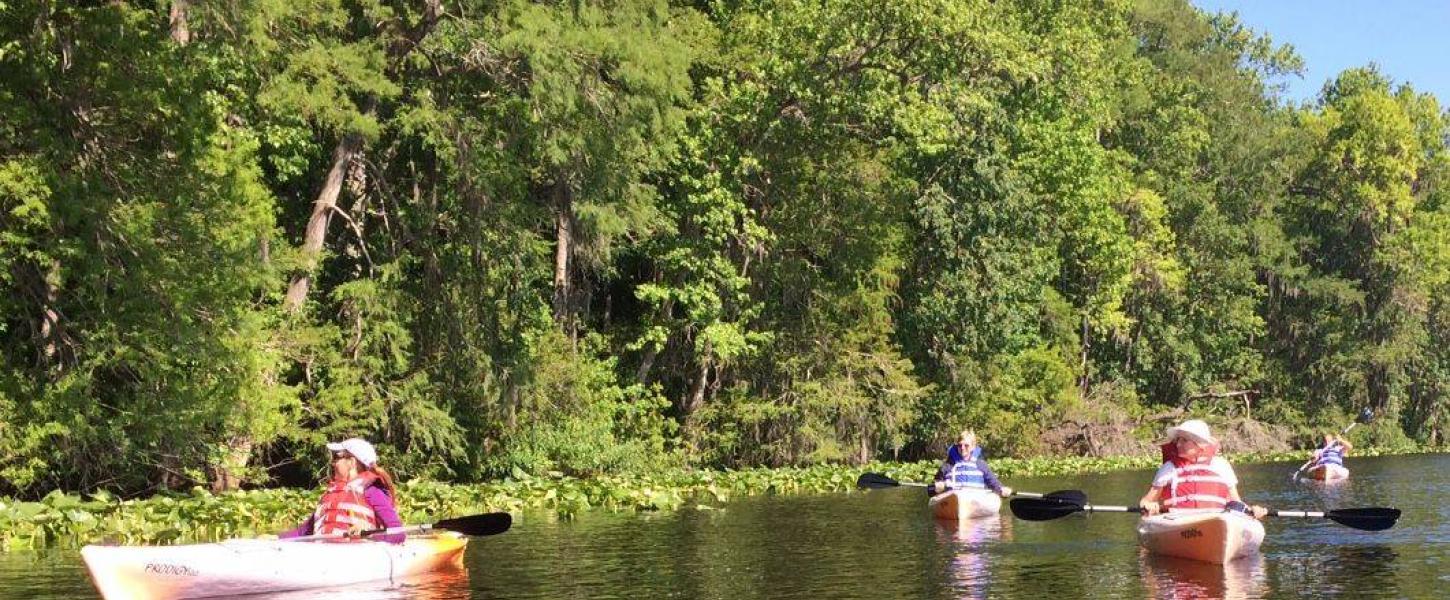 Dunns Creek State Park
6,200 acres of pristine land and water south of a sharp bend in the St. Johns River
Hours
8 a.m. until sunset, 365 days a year
Location
Contact Info
386-329-3721
Welcome to Dunns Creek State Park
Located south of a sharp bend in the St. Johns River, more than 6,200 acres of natural communities are represented in Dunns Creek State Park.
These natural communities include sandhills covered with longleaf pines, wiregrass and sand pine scrub. These protect several endangered and threatened species such as the gopher tortoise, fox squirrels and other native animals.
The main entrance to the park is located at 320 Sisco Road. Visitors can drive or hike down the main park drive, viewing the amazing natural communities and abundant wildlife.
At the end of the main drive, you will find access to Dunns Creek; an ADA compliant fishing platform and floating canoe launch; restroom facilities; and a parking area.
A second entrance to the park, located just off of U.S. 17, north of Pomona Park, includes marked trails and a picnic area. The 1.5-mile yellow hiking and bicycling trail takes visitors to the pristine waters of Blue Pond.
Looking for more outdoor adventure while you are in the area? Explore one of our neighboring parks: Ravine Gardens State Park, Palatka to St. Augustine Trail, Rodman Recreation Area and Marjorie Harris Carr Cross Florida Greenway.