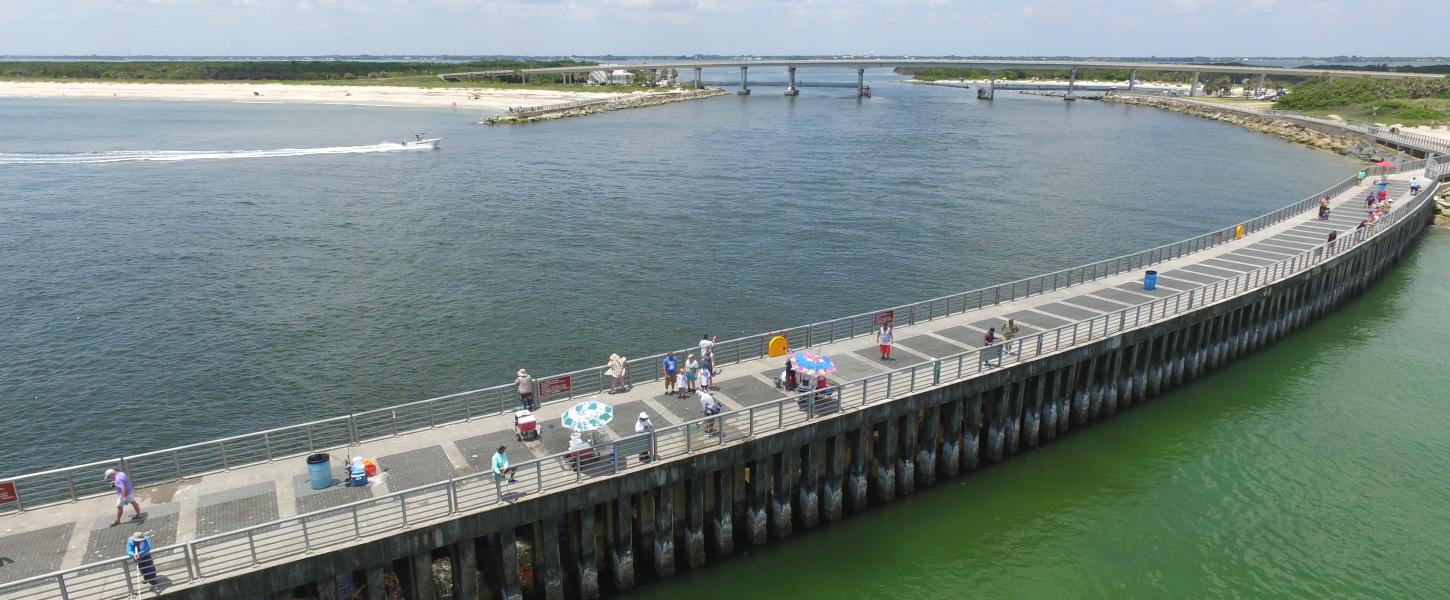 Sebastian Inlet State Park
A true beach lover's paradise
Bugs can Bite!
Sebastian Inlet State Park is home to many wonderful creatures.  It's also home to sand gnats, or "no-see-ums," as well as mosquitoes and other biting insects.  Most of the time they are not a bother, but please come prepared for the times when the insects might be at their worst.  This can be in the warmer months of the year when conditions are calm, especially at dawn and dusk.
Hours
Open 24 hours a day, 365 days a year
Location
Contact Info
321-984-4852
Welcome to Sebastian Inlet State Park
Surfers from around the globe flock to Sebastian Inlet State Park to ride "First Peak" and "Monster Hole," but this pristine park is more than just a Florida surfer's paradise.
Visitors stroll the untouched beaches of Sebastian, collecting shells and observing sea turtle nests, or try their luck at fishing from one of the jetties that slice into the Atlantic. Calmer waters on the Indian River Lagoon beckon kayakers to explore its wild beauty.
Two museums provide a history of the area. The McLarty Treasure Museum features the history of the 1715 Spanish treasure fleet; the Sebastian Fishing Museum tells the history of the area's fishing industry. Three miles of beautiful beaches provide opportunities for swimming, scuba diving, snorkeling, shelling, and sunbathing. Canoeing and kayaking in the Indian River Lagoon are also favorite pastimes. Visitors can relax with a stroll down the mile-long Hammock Trail. Waterfront pavilions and picnic areas are great for family outings. A campground for RVs and tent campers is available along with a boat ramp. 
Webcam
Check out the latest photo at the North Jetty and get current weather data and real time wind data. Updates every 10 minutes. Other views available, too. (Courtesy of Sebastian Inlet District)