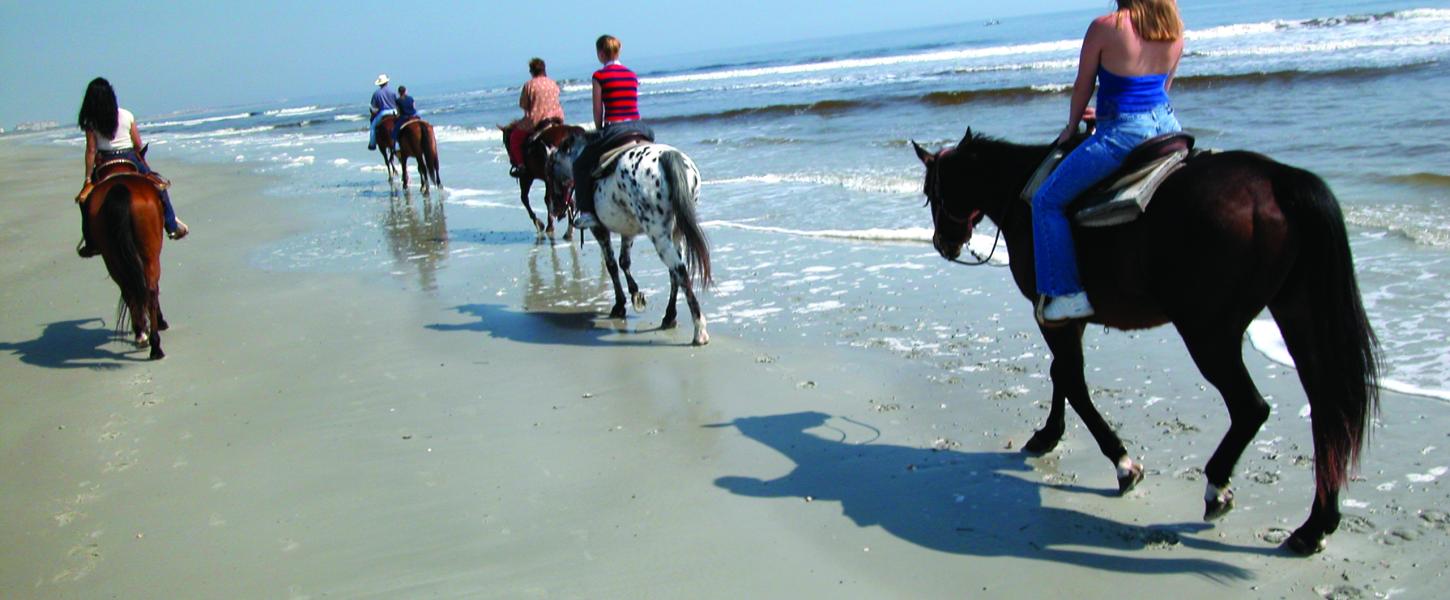 Amelia Island State Park
Equestrian's dream of horseback on the beach
Beach Re-nourishment Project
The park is undergoing beach re-nourishment activities beginning December 2018. Visitors are asked to please heed any temporary construction area closures at the work site and shoreline north of the point, and to take care around heavy equipment operators. This project is part of on-going habitat management and storm impact mitigation activities. Please contact the ranger station at 904-251-2320 with any questions.
Hours
8 a.m. until sundown, 365 days a year.
Fees
$2 per person. Please use the honor box to pay fees. Correct change is required.
Location
Contact Info
904-251-2320
Welcome to Amelia Island State Park
An easy drive from Jacksonville or Fernandina Beach, the park protects over 200 acres of unspoiled wilderness along the southern tip of Amelia Island. Beautiful beaches, salt marshes and coastal maritime forests provide visitors a glimpse of the Real Florida. Amelia Island State Park is one of the few locations on the east coast that offers horseback riding on the beach and riding tours along the shoreline. Fishermen can surf fish along the shoreline or they can wet their lines from the mile-long George Crady Bridge Fishing Pier spanning Nassau Sound. Visitors can stroll along the beach, look for shells and sharks teeth, or watch the wildlife. For horseback tour reservations, contact Kelly Seahorse Ranch at 904-491-5166. Tours are given four times daily.
Amelia Island is the only Florida state park that offers horseback riding on its beaches! Riding the beach at Amelia Island has been a favorite pastime of visitors for years. Today, Kelly Seahorse Ranch - the visitor service provider - offers all the horseback riding fun that guests could want.
We welcome you to visit all seven of the parks which collectively comprise Talbot Islands State Parks: Pumpkin Hill Creek Preserve State Park, Little Talbot Island State Park, Fort George Island Cultural State Park, Yellow Bluff Fort Historic State Park, Big Talbot Island State Park and George Crady Bridge Fishing Pier State Park.