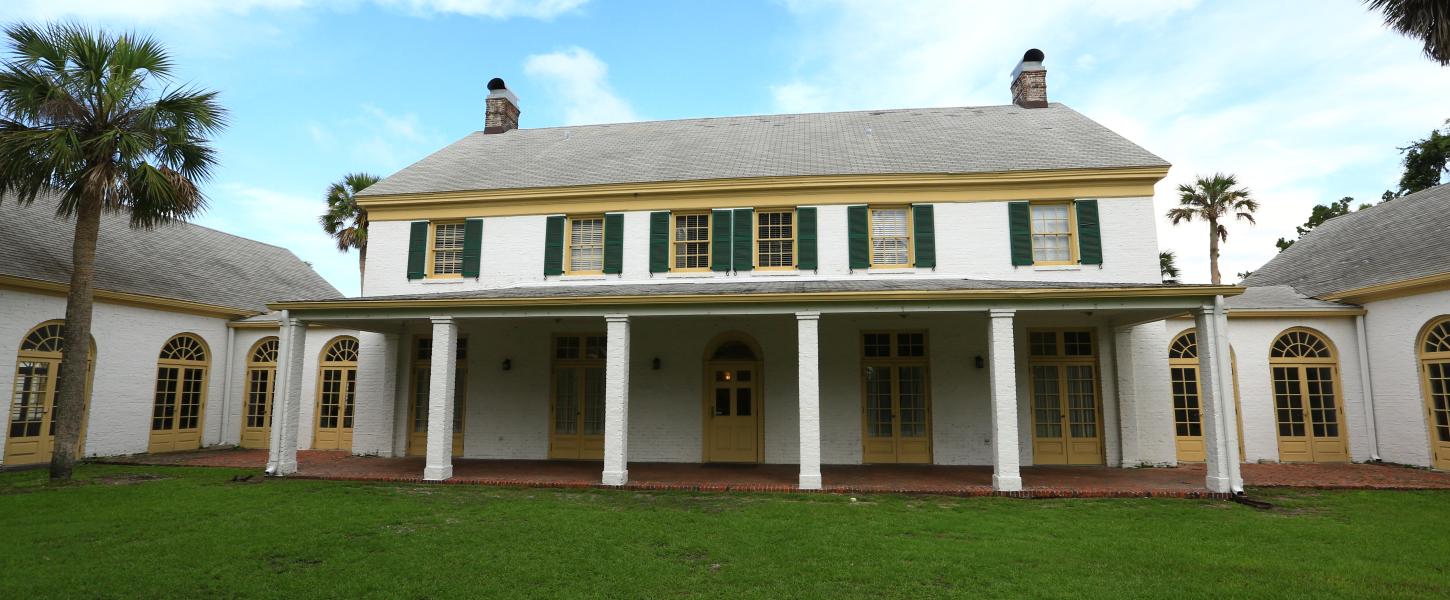 Fort George Island Cultural State Park
An ornate 1920s resort, beautifully restored within this lush island park
Hours
8 a.m. until sundown, 365 days. The Ribault Club is open Wed. - Sun. 9 a.m. - 5 p.m., closed on Thanksgiving and Christmas.
Location
Contact Info
904-251-2320
Welcome to Fort George Island Cultural State Park
Native Americans feasted here, colonists built a fort and the Smart Set of the 1920s came for vacations.
A site of human occupation for over 5,000 years, Fort George Island was named for a 1736 fort built to defend the Ribault Clubsouthern flank of Georgia when it was a colony.
Today's visitors come for boating, fishing, off-road bicycling, and hiking. A key attraction is the restored. Once an exclusive resort, it is now a visitor center with a meeting space available for special functions. Behind the club, small boats, canoes and kayaks can be launched on the tidal waters. To reserve the Club for a special event, contact The Ribault Club at 904-251-1050.
For an eco-friendly experience you won't soon forget, sign up for a guided tour of Fort George Island Cultural State Park on a cross terrain Segway with Kayak Amelia. These 1.25 to 2 hour tours depart from the historic Ribault Club and visit the Kingsley Plantation while traveling along more than 2 - 4 miles of maritime forest, abundant with plant and animal life. No experience necessary, but advance reservations are required so please call 904-251-0016 for more information.
We welcome you to visit all seven of the parks which collectively comprise Talbot Islands State Parks: Pumpkin Hill Creek Preserve State Park, Amelia Island State Park, Little Talbot Island State Park, Yellow Bluff Fort Historic State Park, Big Talbot Island State Park and George Crady Bridge Fishing Pier State Park.