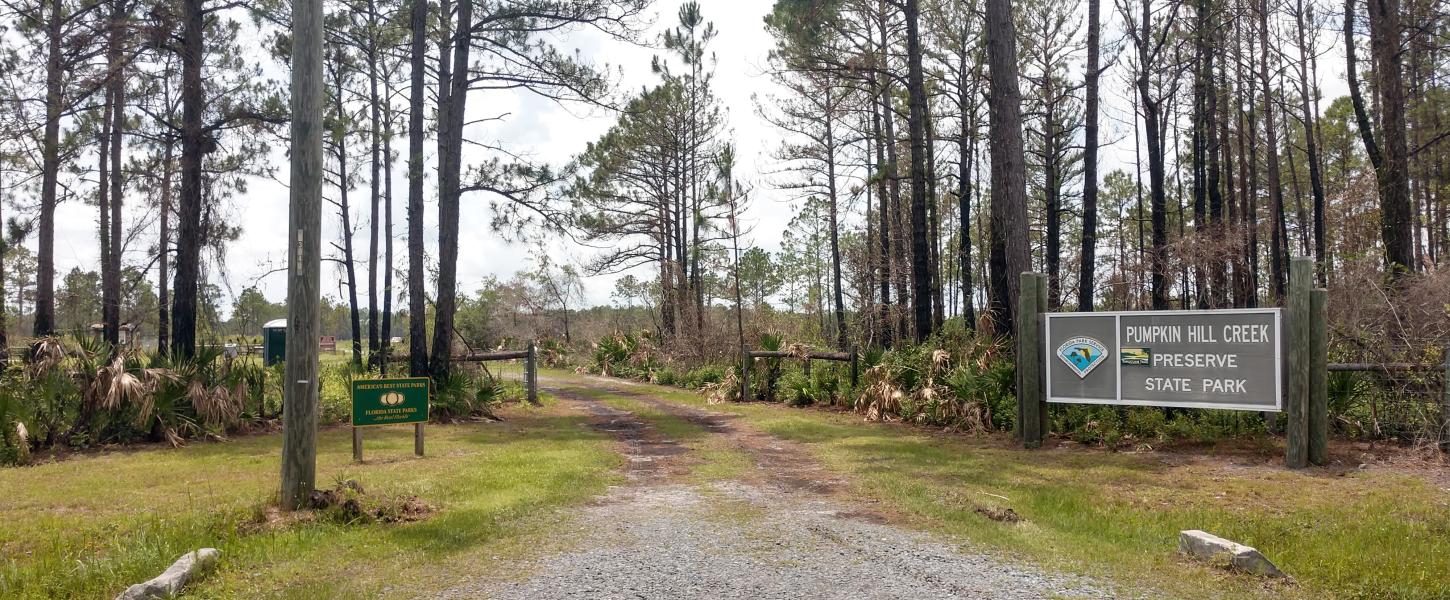 Pumpkin Hill Creek Preserve State Park
One of the largest contiguous areas of coastal uplands remaining in Jacksonville
Hours
8 a.m. until sundown, 365 days a year
Location
Contact Info
904-696-5980
Welcome to Pumpkin Hill Creek Preserve State Park
Nestled between the beaches and the city of Jacksonville, the park immerses visitors in nature in the pine flatwoods that protect the water quality of the Nassau and St. Johns rivers.
The expansive pine flatwoods protect the water quality of the Nassau and St. Johns rivers, ensuring the survival of aquatic plants and animals and providing an important refuge for birds. Wildlife is abundant and ranges from the threatened American alligator to the endangered wood stork.
Equestrians, hikers and off-road bicyclists can explore 15 miles of multi-use trails that wind through the park's many different natural communities and connect to the trail systems of the adjacent city preserves for even more miles of exploration.
Pumpkin Hill Creek Preserve State Park is part of a larger area known as the 7 Creeks Recreation Area. Managed in partnership with the National Park Service, the city of Jacksonville and the North Florida Land Trust, the 7 Creeks Recreation Area encompasses 5,600 acres of contiguous conservation lands in northeast Jacksonville. The area offers more than 30 miles of natural-surface trails that accommodate hiking, biking, horseback riding, kayaking and exploring diverse ecosystems. For more information, please visit 7CreeksJax.org 
Pumpkin Hill Creek can be accessed at the canoe/kayak launch or by either of the two creek overlook trails, which are perfect fishing spots.