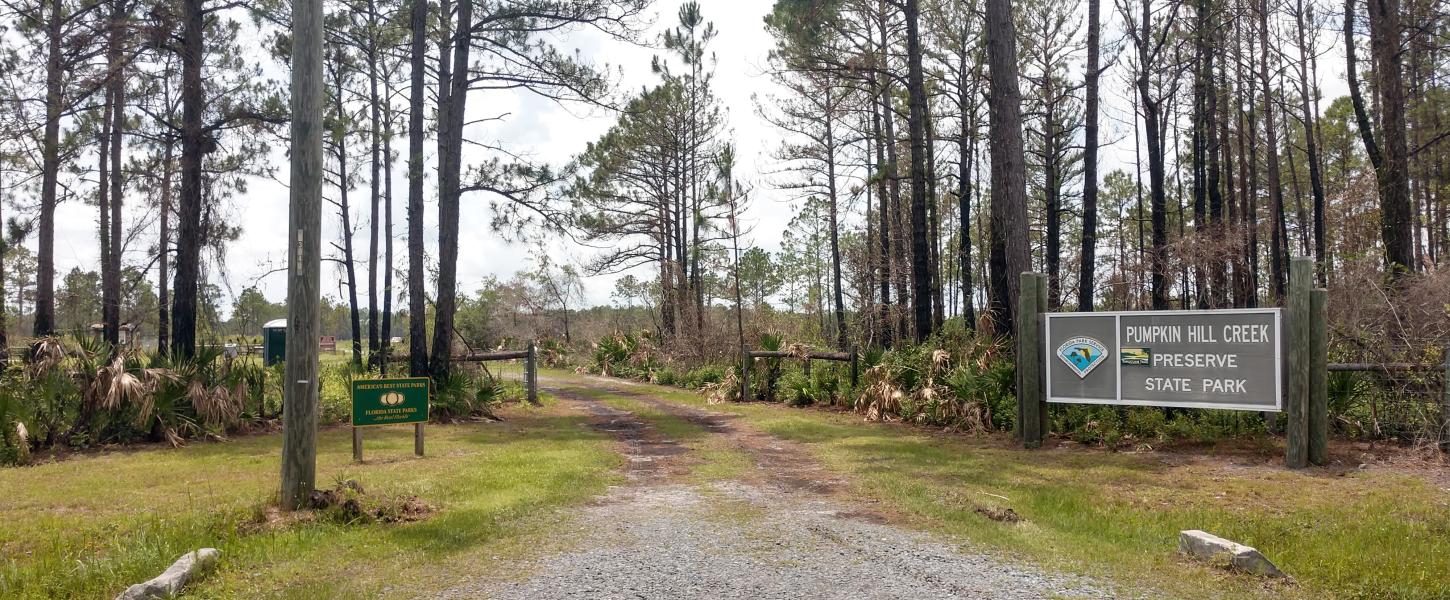 Pumpkin Hill Creek Preserve State Park
One of the largest contiguous areas of coastal uplands remaining in Jacksonville
Burn Ban in Effect
Due to extremely dry conditions and the increased risk for wildfire potential, a temporary burn ban is in effect. This ban prohibits any campfires, grilling,or open flames in the park. Campers are allowed to prepare and use grills for cooking purposes only at their campsites but should exercise extreme caution and extinguish flames when finished cooking. Thank you for complying to ensure park and visitor safety. Please contact the Ranger Station at 904-251-2320 if you have any questions.
Hours
8 a.m. until sundown, 365 days a year.
Location
Contact Info
904-696-5980
Welcome to Pumpkin Hill Creek Preserve State Park
Nestled between the beaches and big city of Jacksonville, immerse yourself in nature in the pine flatwoods that protect the water quality of the Nassau and St. Johns Rivers.
The expansive pine flatwoods protect the water quality of the Nassau and St. Johns rivers, ensuring the survival of aquatic plants and animals and providing an important refuge for birds. Wildlife is abundant and ranges from the threatened American alligator to the endangered wood stork.
Equestrians, hikers and off-road bicyclists can explore over 15 miles of multi-use trails that wind through the park's many different natural communities and connect to the trail systems of the adjacent City Preserves for even more miles of exploration. Pumpkin Hill Creek can be accessed at canoe/kayak launch or by either of the two creek overlook trails, which are perfect fishing spots.