Paddling Trails: A Path to the Real Florida
Imagine drifting along the coffee-colored waters of the Suwannee River. Trees clinging to the steep limestone cliffs arc out over the water, and the calls of mockingbirds and red-shouldered hawks echo off the calm river surface. November is Florida Paddlesports Month, and the weather is perfect for a relaxing trip on the water.
Many Florida State Parks with rivers, lakes and coasts feature designated paddling trails, canoe and kayak rentals, and guided tours. The Florida Department of Environmental Protection also maintains a catalog of designated paddling trails statewide as well as other resources for paddlers.
To celebrate Florida Paddlesports Month, we're highlighting some of the best freshwater and saltwater paddling opportunities in state parks.
In the southern half of the state, mangroves grow in maze-like aquatic forests at state parks including Caladesi Island, Oleta River, and Mound Key Archaeological State Park and John Pennekamp Coral Reef State Park. Floating through mangrove tunnels is a unique and unforgettable outdoor experience.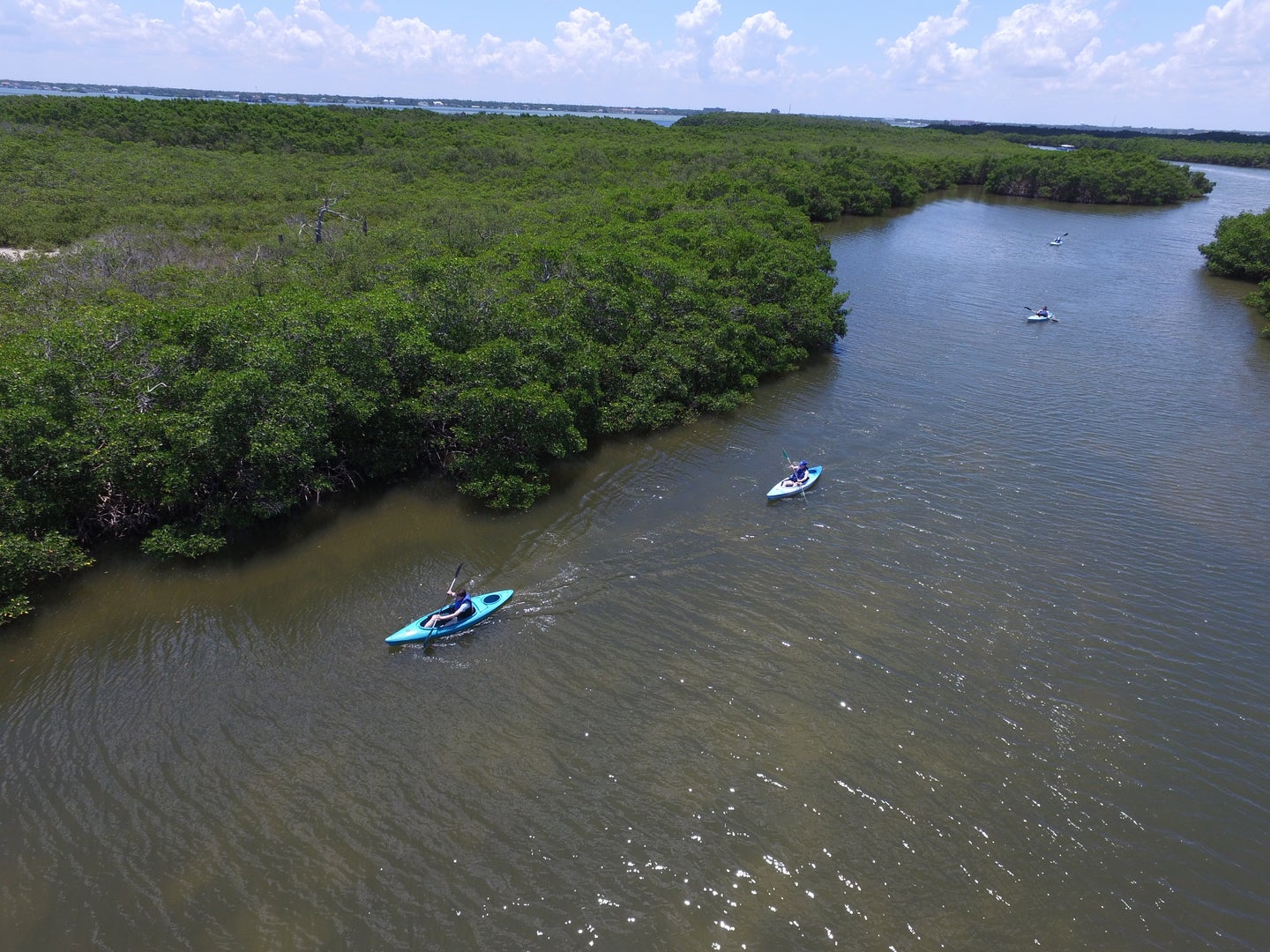 Find serenity on a river, where worries wash away. At Myakka River State Park, the river flows through vast prairies and swamps where alligators sun along the banks. Near Tampa, Hillsborough River State Park offers paddlers a chance to escape the noise of urban life as they drift past gnarled cypress trees on calm waters.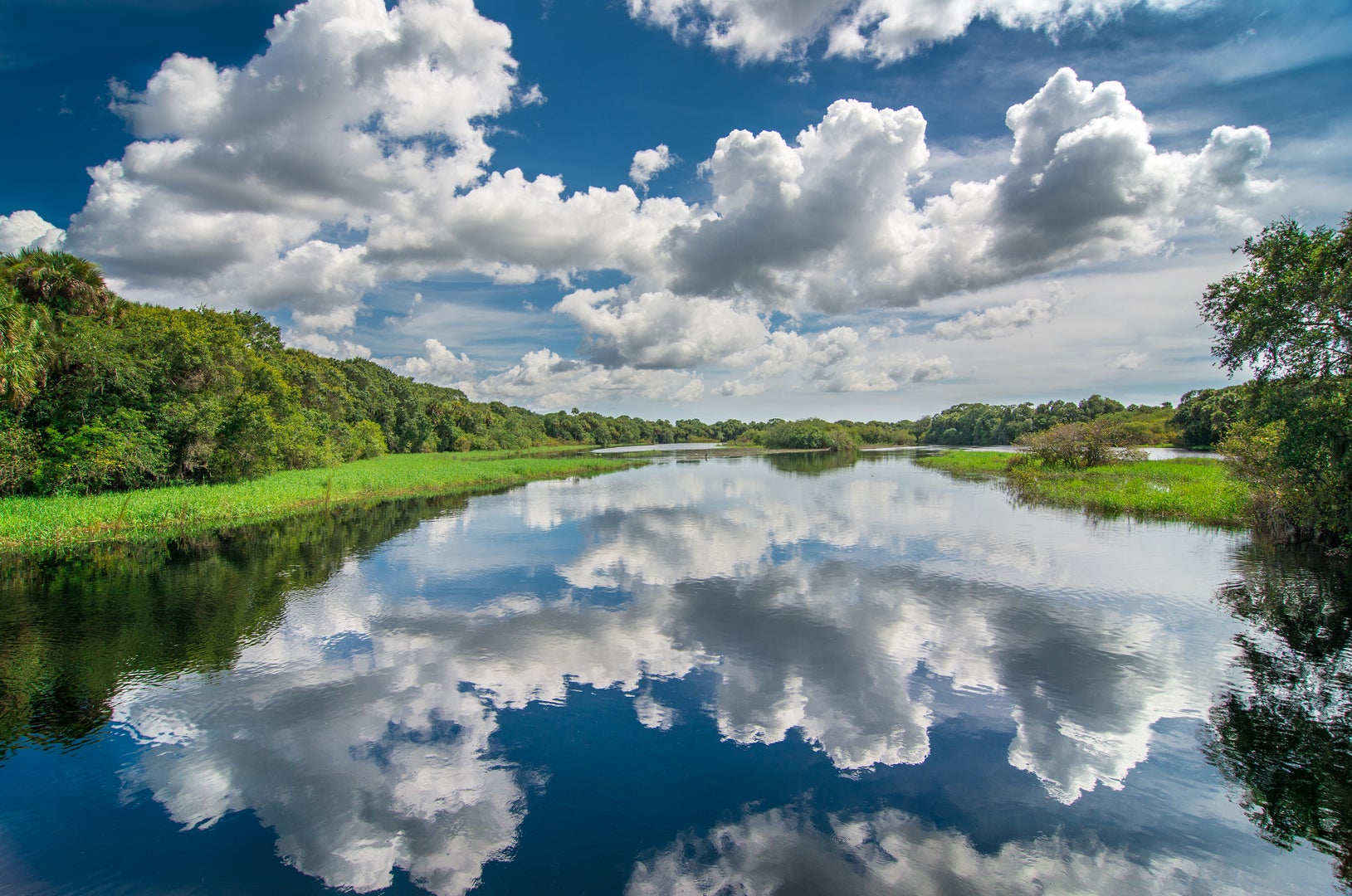 At what is now Suwannee River State Park, Confederate lookouts once watched for Union gunboats from the high bluffs above the river. This park is a stop along the Suwannee River Wilderness Trail, a network of waystations for adventurous paddlers tackling a multi-day expedition on the storied river made famous by folk musician Stephen Foster.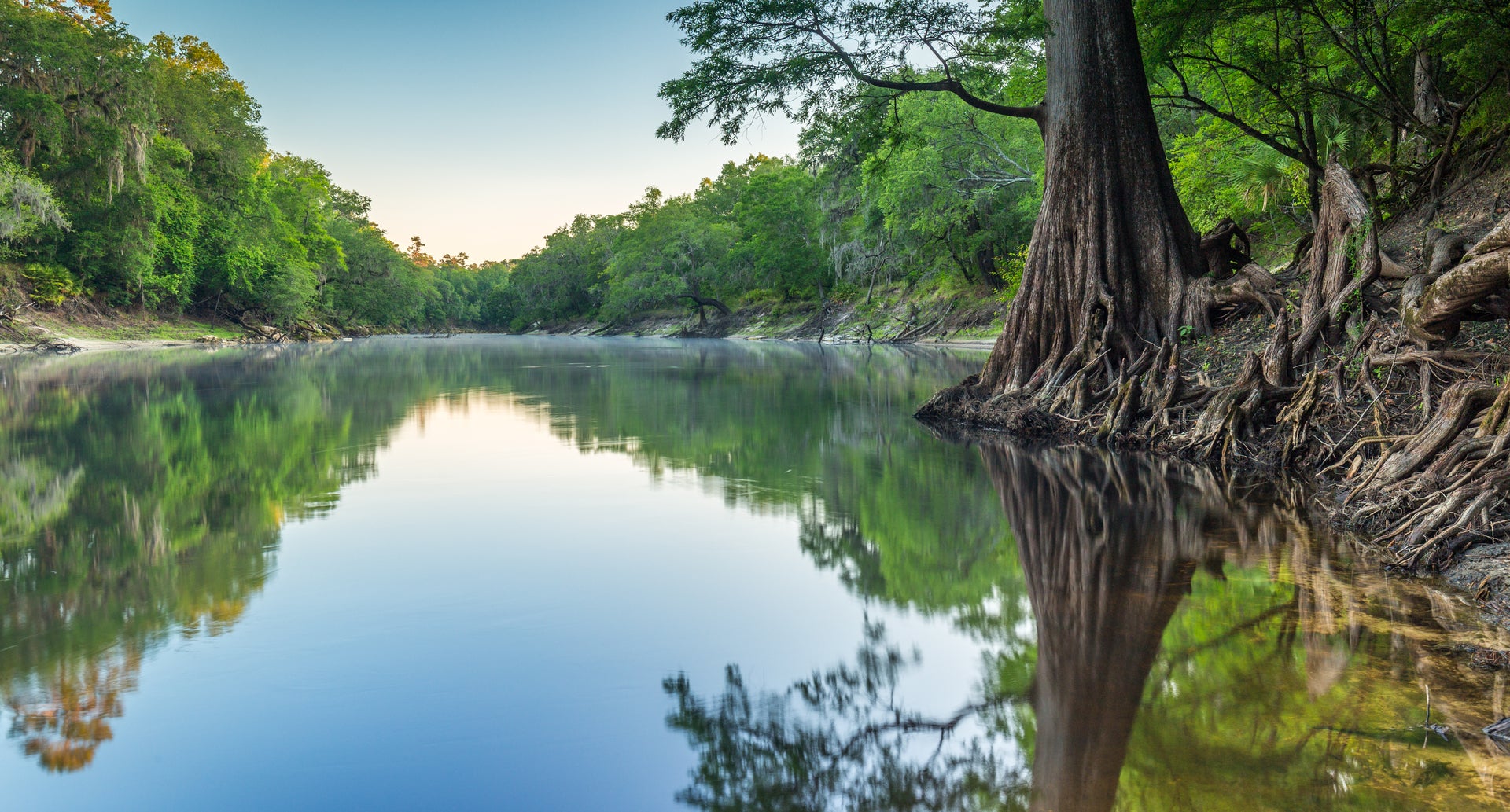 Many of the springs protected by Florida State Parks flow into magnificent spring-fed rivers such as the Ichetucknee, Rainbow and Wekiva. Swim in a spring and then hop in a kayak to spot the turtles, mullet and torpedo-shaped gar fish that gather in spring-fed rivers.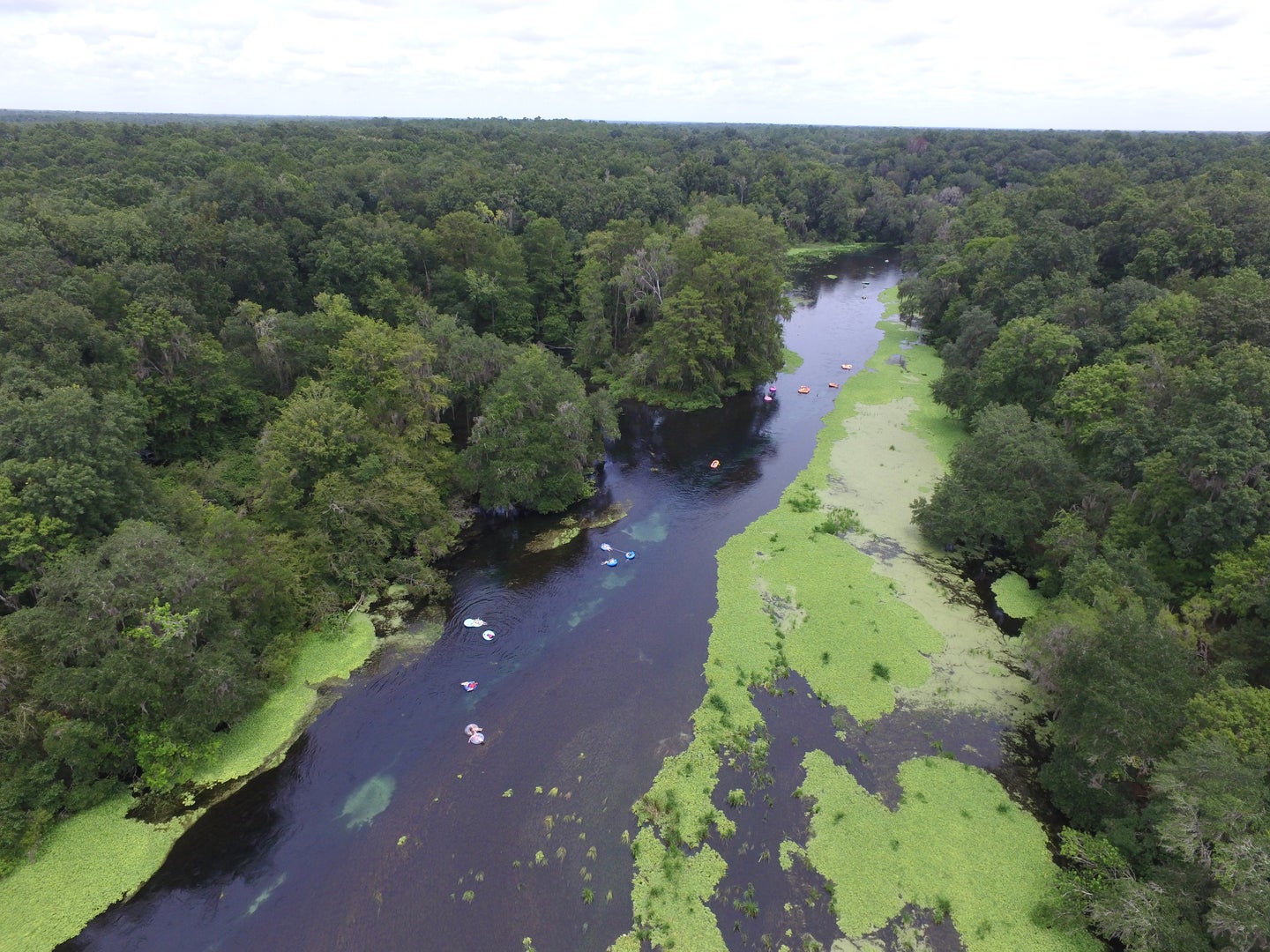 Florida State Parks are also a great place for kayak, canoe and paddleboard enthusiasts to begin saltwater adventures. Beachside parks offer picturesque launches against a background of white dunes and wide beaches.
Start your trip on the beach, or explore other aquatic environments like estuaries and coastal dune lakes. Dune lakes at Topsail Hill Preserve State Park and Grayton Beach State Park are unlike anywhere else in the world. Ambitious paddlers can take on the Florida Circumnavigational Saltwater Paddling Trail, which wraps around the entire peninsula.
"Whether it is paddling the clear spring-fed Rainbow River, making use of the delightful river camps along the Suwannee Wilderness Trail, or exploring tidal creeks or mangrove tunnels at coastal state parks, November is the perfect month for embarking on a Florida paddling adventure," said Doug Alderson, paddling trails coordinator at DEP's Office of Greenways and Trails.
---
This article was published in the Real Florida ℠ Connection, the Florida State Parks e-newsletter. Sign up to get updates and stories from your state parks the first week of every month.