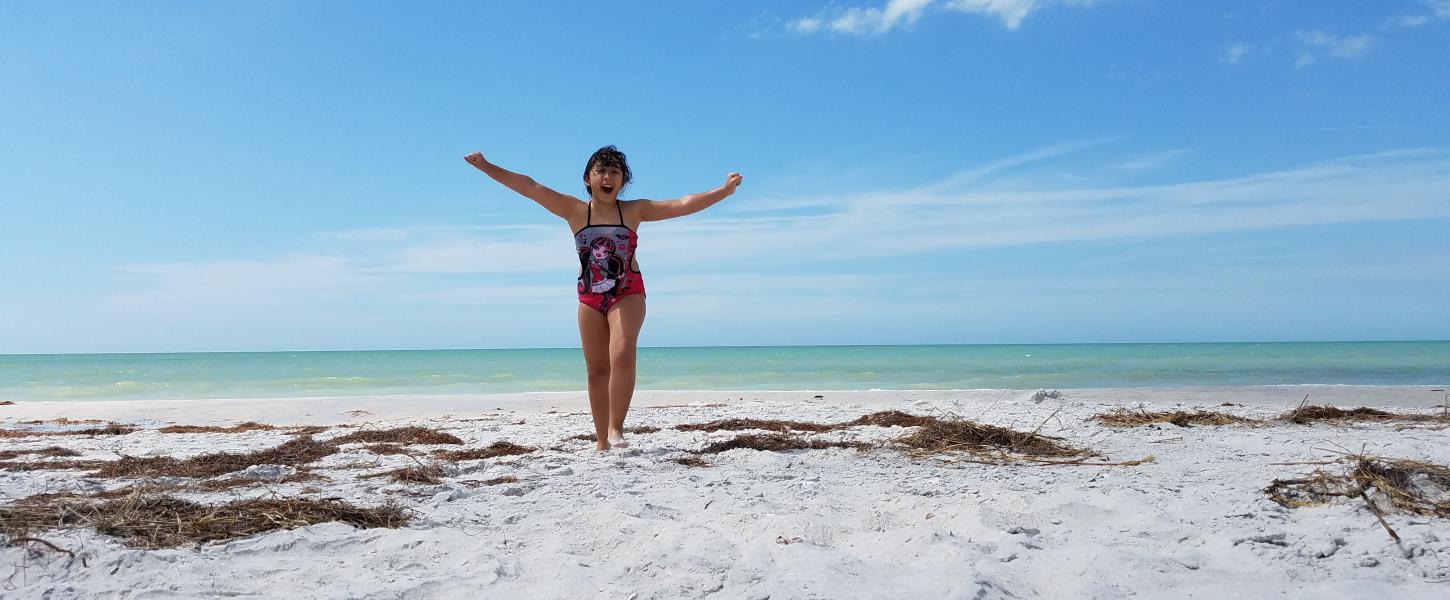 Caladesi Island State Park
A truly untouched island offering natural delights
Hours
The park is open from 8 a.m. until sundown, 365 days a year.
Location
Contact Info
727-469-5918
Welcome to Caladesi Island State Park
One of the few untouched islands along the Gulf Coast, Caladesi Island State Park is accessible only by boat but is worth the extra effort.
Pristine beaches make it a beach lovers paradise and saltwater anglers can enjoy casting their lines from shore. Bayside mangroves host a three-mile kayak trail, offering a rare view of this unique habitat. Hike the island's nature trail, working up a sweat before cooling off in the clear gulf waters.
In the 1880s homesteader Henry Scharrer and his daughter Myrtle lived on this island. Later in life, at the age of 87, Myrtle Scharrer Betz penned the book Yesteryear I Lived in Paradise, telling her story of life on a barrier island.
The view from the top of the Ranger Station shows the old wooden boardwalks that once added character to Caladesi Island. The two pavilions are still in use today, but the wooden boardwalks were so weathered and splintered that they were eventually replaced with concrete sidewalks.
This dock was originally used for large vessels that came into the marina. When more visitors began coming to the marina, this dock was expanded to accommodate the increase in visitation.