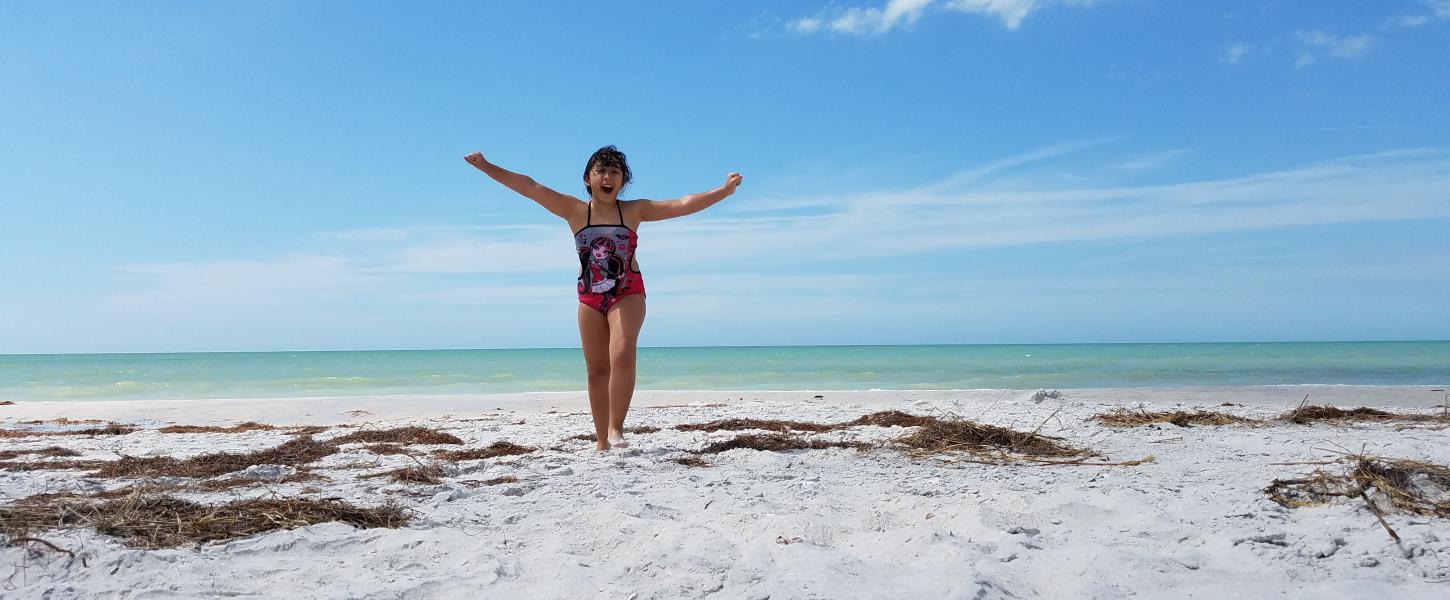 Caladesi Island State Park
A truly untouched island offering natural delights
Hours
The park is open from 8 a.m. until sundown, 365 days a year
Location
Contact Info
727-469-5918
Welcome to Caladesi Island State Park
One of the few untouched islands along the Gulf Coast, Caladesi Island State Park is accessible only by boat, but is worth the extra effort.

Whether it is a stroll along the island's pristine beaches or a kayak trip through the bayside mangrove forest, a trip to Caladesi Island is an unforgettable experience.
Take a nature trail walk to the historic Scharrer Homestead through the island's interior and listen to the ocean breeze whisper through old-growth slash pines and feel the embrace of expansive live oaks.
Discover why homesteader Myrtle Scharrer Betz called this place "paradise" in her memoirs.