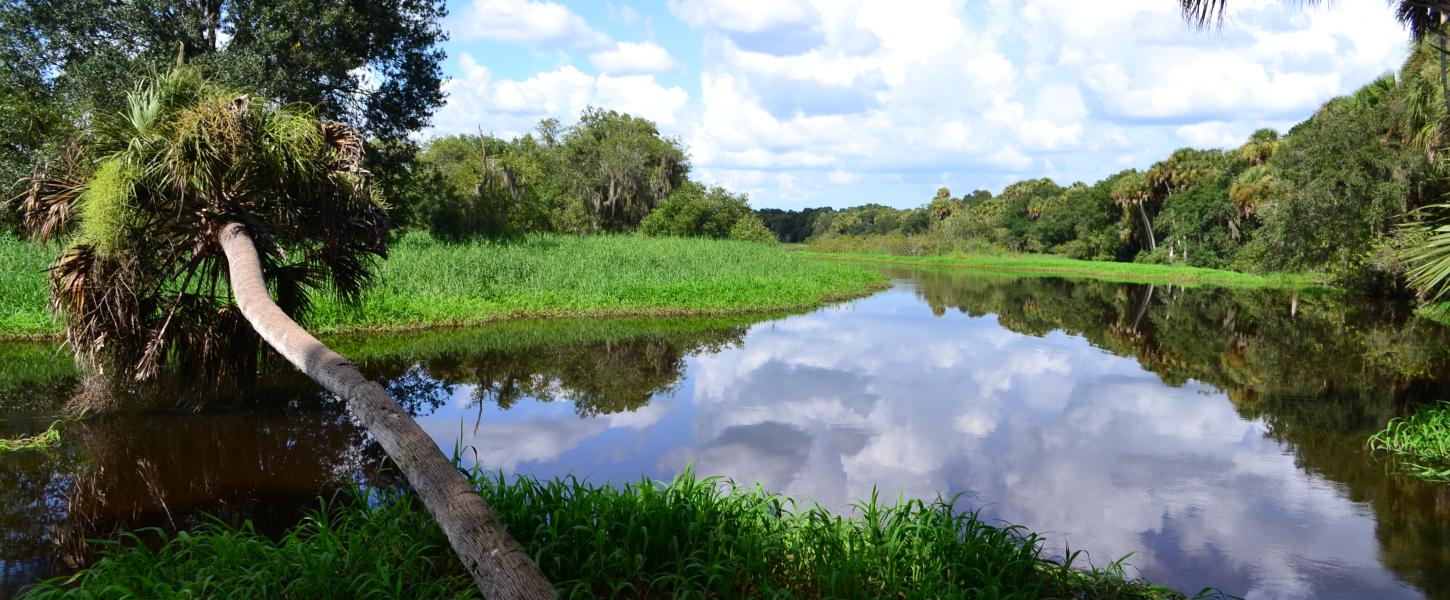 Myakka River State Park
Savor wildflower covered prairies, wild wetlands and gorgeous pinelands
Hurricane Ian Update
Effective Jan. 3: Myakka River State Park is open for day use and camping. Some areas remain closed, so please adhere to all posted signs and avoid closed areas. For additional information please contact the park ranger station.
Hours
8 a.m. until sunset, 365 days a year
Location
Contact Info
941-361-6511
Welcome to Myakka River State Park
The majestic Myakka River flows through 58 square miles of one of Florida's oldest and largest parks.

In a scene reminiscent of what early Native Americans and Spanish explorers witnessed, arching palm trees and live oaks are reflected on a winding tea-colored stream. The cries of limpkins and osprey pierce the air while alligators and turtles sun lazily on logs and riverbanks.
This is the Myakka River, Florida's first state-designated wild and scenic river, and it flows through a vast expanse of unspoiled wetlands, prairies, hammocks, and pinelands that make up Myakka River State Park. Boating, fishing, canoeing and kayaking are popular activities on the water while hikers and bicyclists explore miles of trails and backroads.