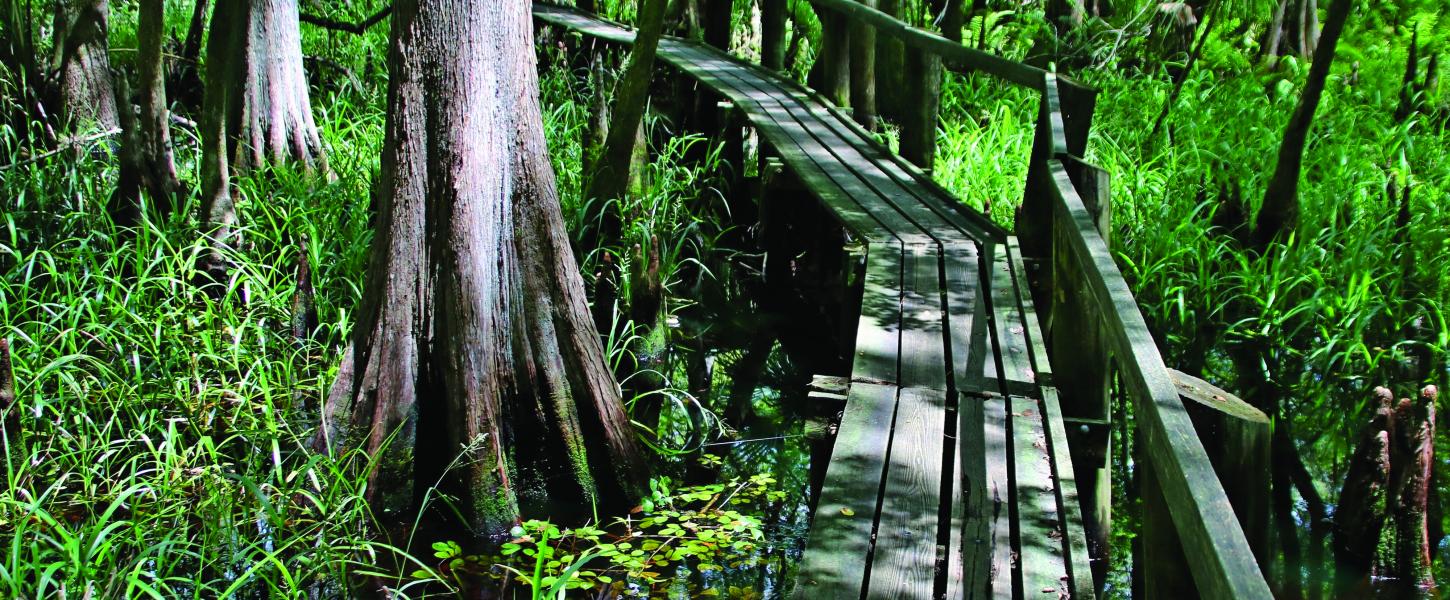 Highlands Hammock State Park
Take a journey back in time to an ancient hammock, discover endangered species and beautifully delicate ecosystems
DRONES PROHIBITED
The use of drones is prohibited at Highlands Hammock State Park and all Florida State Parks, per Chapter 62D-2.014 of the Florida Administrative Code (FAC). 
Fire Caution
Due to a recent lack of rainfall and extreme heat, dry conditions are now a fire hazard. We are requesting all park visitors to be mindful of creating any fire that could ignite a wildfire, including discarded cigarettes; unattended campfires; windy conditions capable of carrying sparks and embers from campfires; and driving and/or parking in dry vegetation. Visitors are also requested to filter strip cigarettes as a safety precaution.  
Hours
8 a.m. until sunset, 365 days a year
Location
Contact Info
863-386-6094
Welcome to Highlands Hammock State Park
Supporting a beautiful yet delicate ecosystem, central Florida's Highlands Hammock possesses a unique and richly divergent collection of plant and animal life.



As the park with more rare and endemic species than any other Florida State Park, Highlands Hammock is a place where a sense of wilderness and history are preserved. Visitors can walk the trails where the Florida panther and black bear quietly pass beneath the ancient, towering oaks of a magnificent hydric hammock. Deer, alligators and a variety of birds also frequent the park.
With its beautiful old-growth hammock and variety of habitats and wildlife species, this is ... the Real Florida at its best.
To see these natural wonders, explore nine trails on foot, including an elevated boardwalk through a cypress swamp. Make sure to travel our 3-mile bike loop, or take the tram for those who prefer to sit back and leisurely take it all in. 
Also on property is the Civilian Conservation Corps Museum where you can learn about the men who helped build this and many of Florida's other state parks.