Description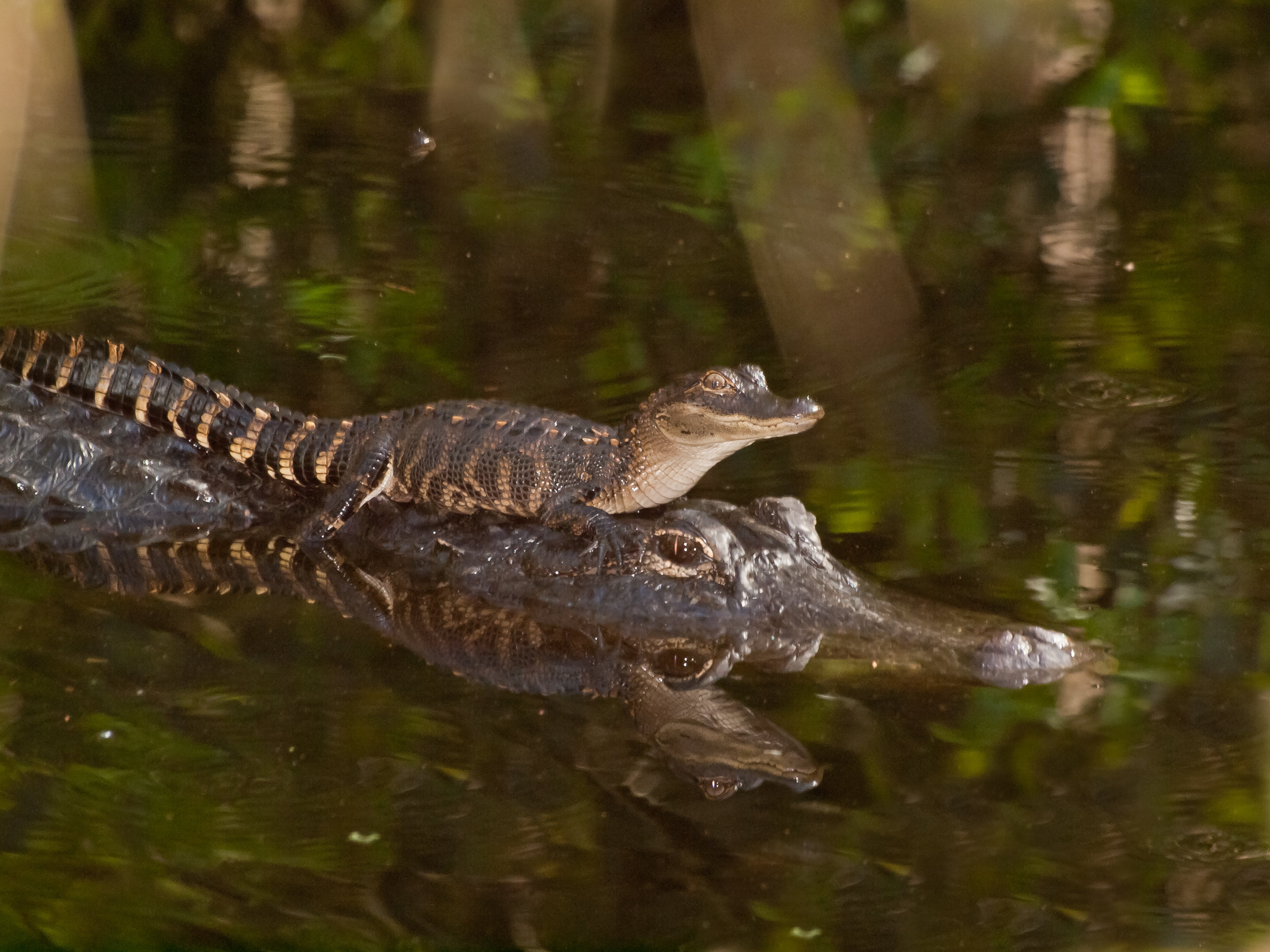 Of all the wildlife at Highlands Hammock State Park, none captures our attention quite like the reptiles. The park's tram tour allows visitors that opportunity to observe alligators in their natural habitat.
Visitors who take this tour are always thrilled to see alligators lined up basking in the sun on the banks of South Canal on brisk mornings. It's also not uncommon to see an alligator while hiking through Cypress Swamp or Fern Garden Trail.
It's truly amazing what wonderful creatures inhabit the park.
Alligators are cold-blooded, which means their body temperature is primarily determined by the temperature of the environment. Other characteristics include the tough scaly skin that protects against desiccation and physical injury, and their young hatching from shelled eggs.
Alligators construct nests in the summer and deposit 20-50 eggs, which hatch around two months. While alligators are considered predators as adults, juveniles may fall prey in their younger years to wading birds, raccoons and even other alligators.
To reduce their vulnerability, young alligators from different nests may stay together for two years in a group referred to as a pod. If food is abundant, a young gator can grow about one foot per year with the greatest growth in the first year.
To learn more about these fascinating reptiles plan a visit to Highlands Hammock to take a tram tour!  
Cost
$15 per adult, $10 per child (ages 6-12), children 5 and under are free.
Park entry fees apply. Tickets are sold on the day of the tour at the Hammock Inn Concession.
Hours of Operation
Trams run Saturday and Sunday at 11 a.m. and 1 p.m. through May.
Effective June 1 through the summer, trams will only run on holiday weekends. 
Special tram tours may be booked during off season months. Regularly scheduled tram tours will resume in the fall.
Contact
Hammock Inn: 863-402-0061.