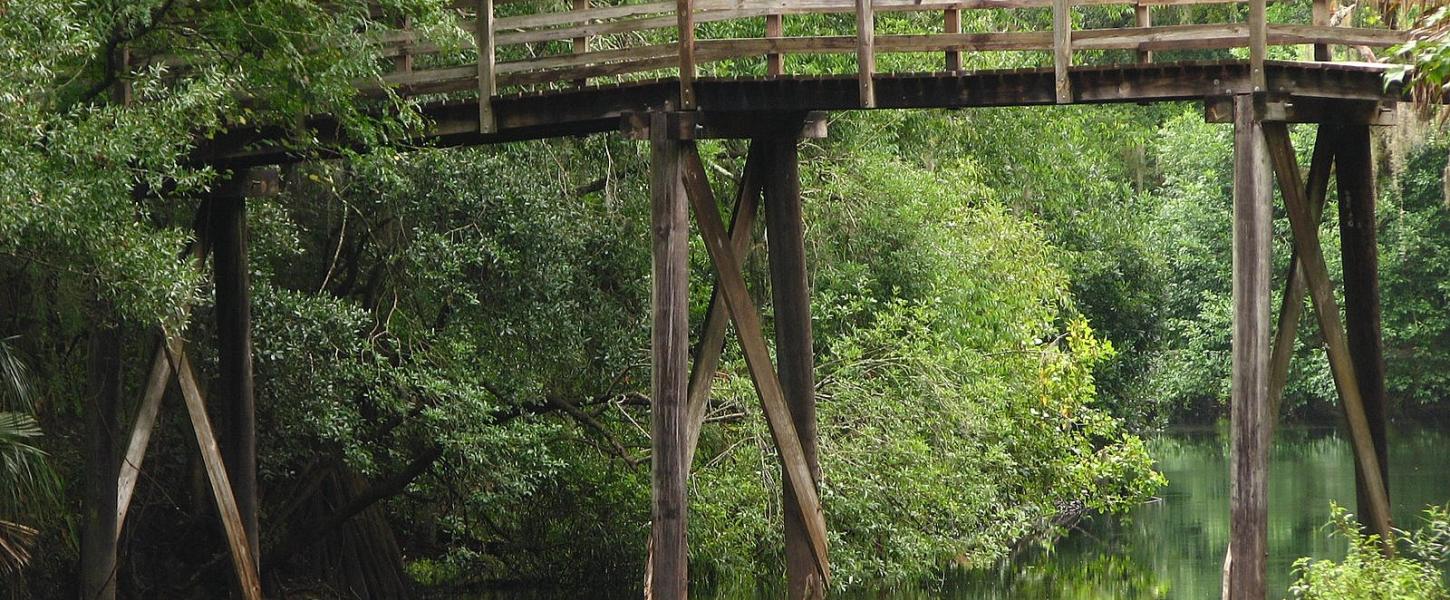 Hillsborough River State Park
Class II rapids just a few minutes from downtown Tampa
Pool Closure
The pool is closed for maintenance with an anticipated reopening date in the summer of 2023. We apologize for any inconvenience.
Know Before You Go
Effective Dec 2, 2021: The ranger station at Hillsborough River State Park is open daily from 9 a.m. to 5 p.m. Exact change is necessary when paying with cash when the ranger station is closed. The café and the pool are closed. Tours of Fort Foster and kayak rentals are unavailable.
Stationary Bridge Closure
The stationary bridge is closed for repairs. Please check back for status updates.
Hours
8 a.m. until sundown, 365 days a year
Location
Contact Info
813-987-6771 or 813-326-5867
Welcome to Hillsborough River State Park
Just minutes from downtown Tampa, this diverse park offers a refuge from city life with seven miles of nature trails and wonderful wildlife viewing.

Come visit a breathtaking oasis of natural and historical significance. Stroll along the river rapids, enjoy camping, explore historic structures, share a picnic or view scenic landscapes. 
Hillsborough River State Park provides many opportunities for outdoor recreation. From fishing in the Hillsborough River to hiking or biking on the trails or picnicking under pavilions built in the 1930s, there is something for everyone here.
Besides enjoying a living history lesson, visitors can kayak or canoe class II river rapids, which are rare in Florida, and hike seven miles of nature trails.
Camping is another popular activity at Hillsborough River State Park, just a short distance from the bustling city of Tampa.