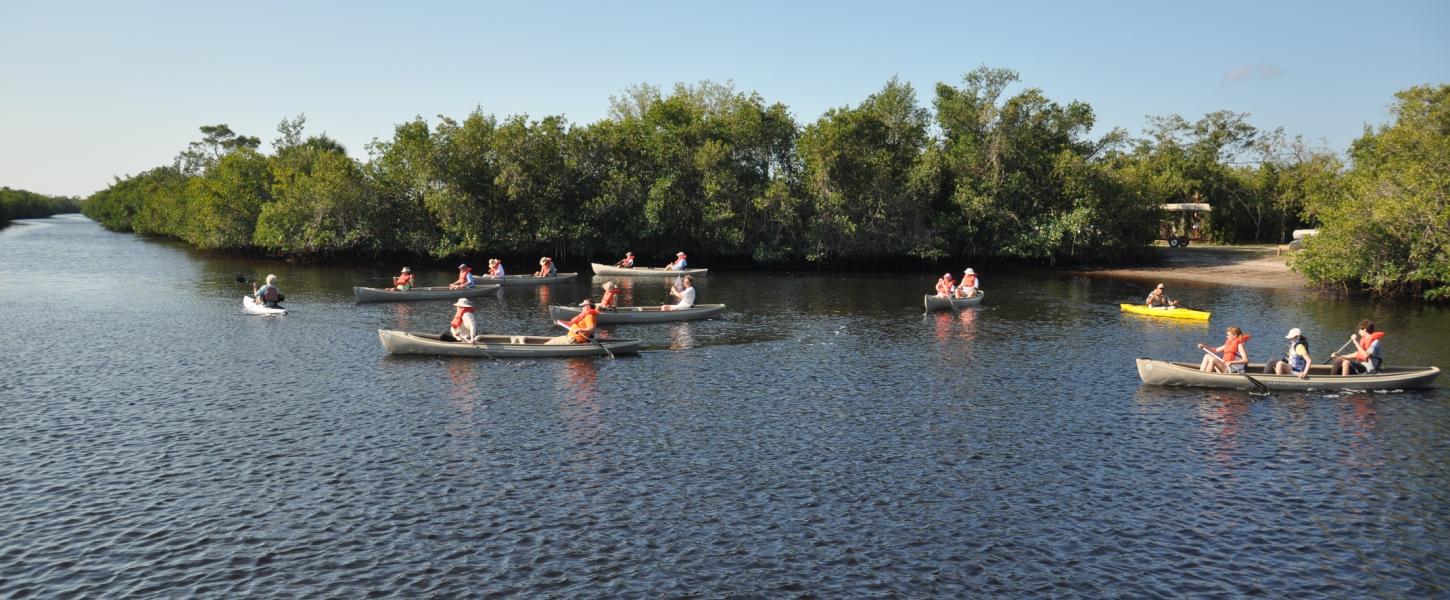 Collier-Seminole State Park
within one of the largest mangrove swamps in the world
Hours
8 a.m. until sunset, 365 days
Location
Contact Info
239-394-3397
Welcome to Collier-Seminole State Park
Camping season has begun and it's perfect at Collier-Seminole!
Bring your family, bring your friends, bring your camping gear and don't forget the marshmallows! Campers can make reservations online or by calling ReserveAmerica at 800-326-3521. 
The 7,271-acre Collier-Seminole State Park lies partly within the great mangrove swamp of southern Florida, one of the largest mangrove swamps in the world. A wide variety of wildlife, including several imperiled species, inhabits this unusual blend of temperate and tropical native plant communities. Collier-Seminole State Park features vegetation and wildlife typical of Florida's Everglades. Although rare elsewhere, the park covers one of three original stands of royal palm in Florida, coexisting with large areas of mangrove swamp. 
The park is the site of a National Historic Mechanical Engineering Landmark, the last existing Bay City Walking Dredge. Built in 1924, it was used to build the Tamiami Trail Highway (U.S. 41) through the Everglades and Big Cypress Swamp, linking Tampa and Miami and opening southwest Florida to travelers. 
Campground sites have electricity, water, a grill and picnic table. The restrooms have hot showers and there are laundry facilities available. A dump station is available for RV campers. 
Park programs are offered from December through March. Park Rangers present programs on a variety of topics, such as the park's plants, animals and history. This web page highlights information about these programs.  
Visitors can experience this park's remarkable wilderness on several trails. The Blackwater River originates in the park and meanders several miles through the mangroves to Blackwater Bay and the Ten Thousand Islands. The park has canoe rentals along with a boat ramp that provides access to the Blackwater River. Other trails offer opportunities for bicycling, hiking and nature observation.