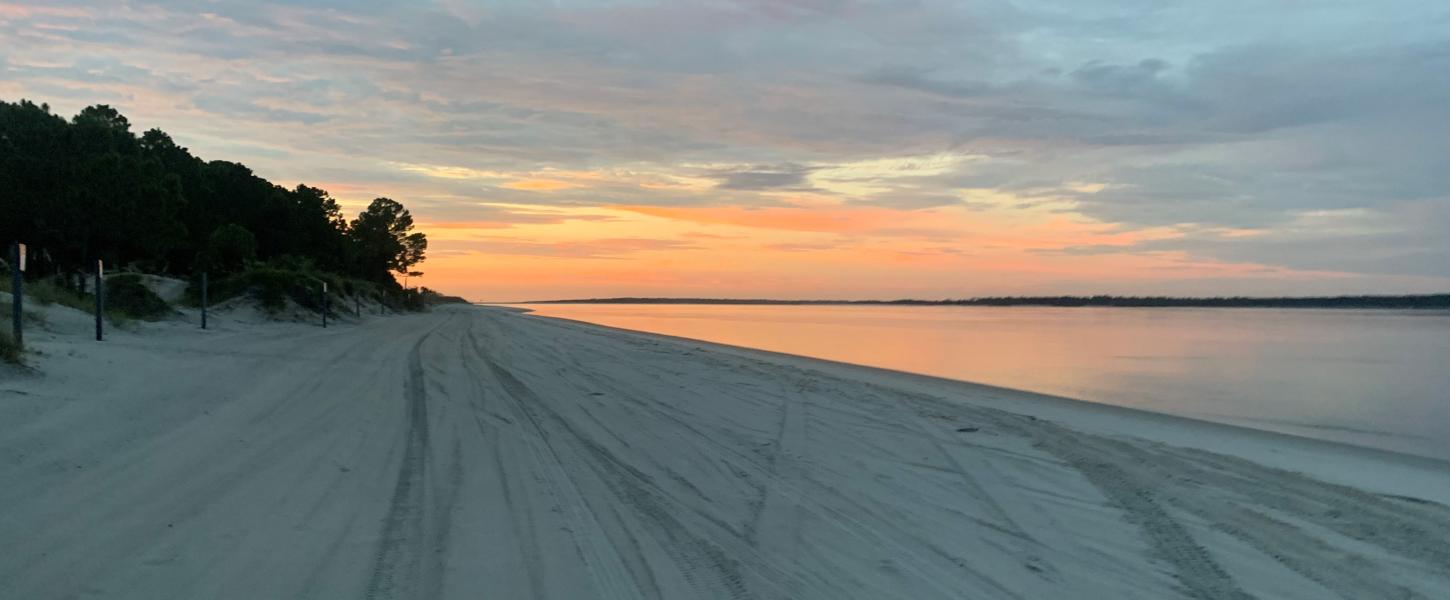 Amelia Island State Park
Nesting shorebirds and coastal wildlife find refuge on the beaches and sparkling shoreline of Amelia Island State Park.
Seasonal Closure
Effective April 6, 2023: Seasonal closures are in effect at Amelia Island State Park due to shorebird nesting. The southern point of the island is closed to all vehicles. Pedestrians and anglers are allowed to pass through the point at the waterline only. Bicyclists must dismount and walk their bicycles at the waterline. Beach umbrellas, canopies, chairs or coolers are not permitted n this area. 
Beach Parking Limited
Beach parking at Amelia Island State Park is limited to 300 people at a time with a maximum of 600 people per day. When the park reaches capacity at 300 people, the park closes to new visitors. After approximately 150 people leave, the park reopens to allow more visitors.   
Hours
8 a.m. until sundown, 365 days a year (including 4x4 beach driving access). No after-hours access permitted.
Fees
$2 per person. Please use the honor box to pay fees. Correct change is required.
Location
Contact Info
904-251-2320
Welcome to Amelia Island State Park
An easy drive from Jacksonville or Fernandina Beach, the park protects over 200 acres of unspoiled wilderness along the southern tip of Amelia Island.
Beautiful beaches, salt marshes and coastal maritime forests provide visitors a glimpse of the Real Florida. Visitors can stroll along the beach, look for shells and sharks teeth, or watch the wildlife. Anglers can surf fish along the shoreline or wet their lines from the mile-long George Crady Bridge Fishing Pier spanning Nassau Sound.
On the Line Bait and Tackle shop is open for visitors using their walk-up window, offering a great variety of fishing bait and tackle supplies, snacks and refreshments. The interior of the shop is currently closed. The shop is open Thursday through Sunday, 7 a.m. to 5 p.m., and Monday, 7 a.m. to 1 p.m., and closed Tuesday and Wednesday. Visitors can contact them at 904-624-7293.
We welcome you to visit all seven of the parks that collectively compose Talbot Islands State Parks: Pumpkin Hill Creek Preserve State Park, Little Talbot Island State Park, Fort George Island Cultural State Park, Yellow Bluff Fort Historic State Park, Big Talbot Island State Park and George Crady Bridge Fishing Pier State Park.