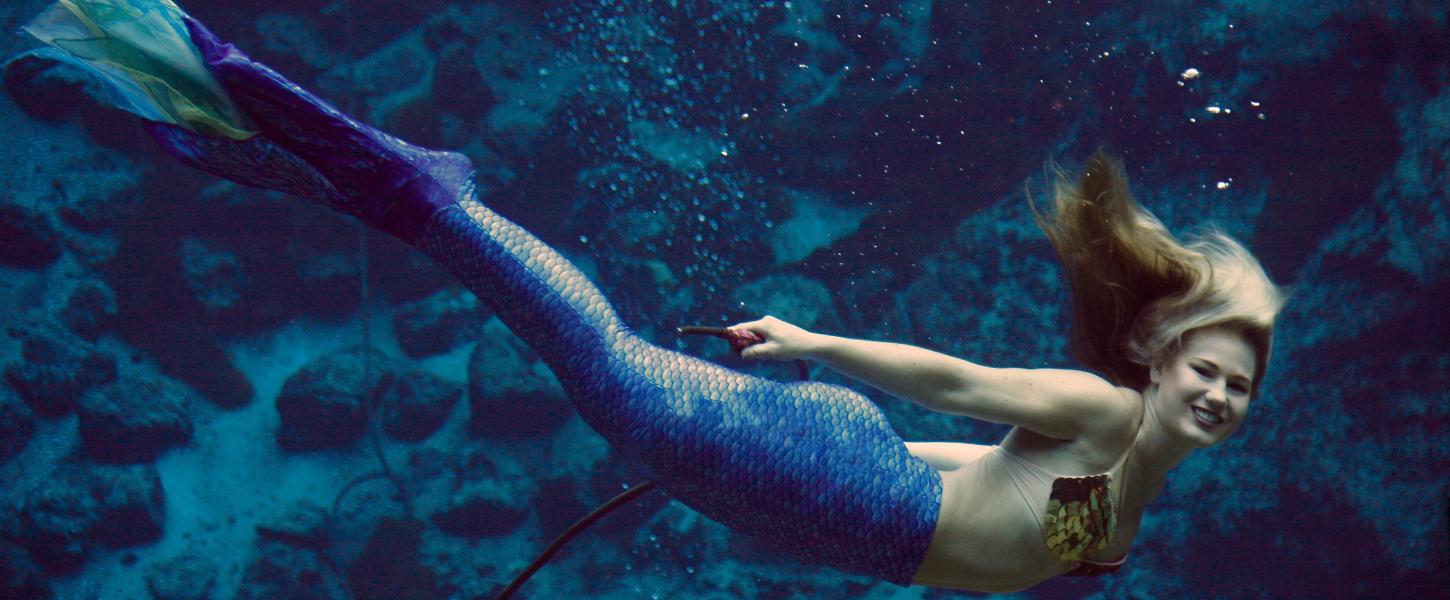 Weeki Wachee Springs State Park
Classic Florida attractions and lush natural wonder rolled into one magnificent park
Limited Visitation at this Park
Effective May 5, 2021: Weeki Wachee Springs State Park has returned to daily operations. Some limitations apply.
Operating hours are 9 a.m. to 5:30 p.m. The swimming/beach areas are open daily. From March 22 to May 29, the waterslides, kiddie pool and lazy river will be available only on weekends. The waterpark will return to its normal operating schedule on May 29. The Wilderness River Cruise is not yet operational.
The mermaid show and the ranger experience offer limited seating to help protect the safety of visitors and staff. Guests who wish to secure a seat for the mermaid show are encouraged to arrive when the park opens. Groups should maintain distances of at least six feet apart.
Fees
$13 for adults, $8 for children ages 6 to 12. Ages five and under admitted free.
Location
Contact Info
352-592-5656
Welcome to Weeki Wachee Springs State Park
Step back in time and enjoy the classic mermaid show, but remember this quintessential Old Florida site is also home to the deepest freshwater cave system in the country and abundant protected wildlife.
Perhaps the best-known symbol of the yesteryear of Florida tourism, Weeki Wachee's iconic mermaids perform in pure aquamarine water that flows from a first-magnitude spring.
Kids and adults alike can splash and play against a background of stunning blues and greens, and a kayak trip down the spring run offers an escape into the quiet of nature.
In 2007, underwater explorers discovered new passages in the spring's cave system and confirmed Weeki Wachee as the deepest known freshwater cave system in the United States, marking another unique feature of this classic Florida destination.