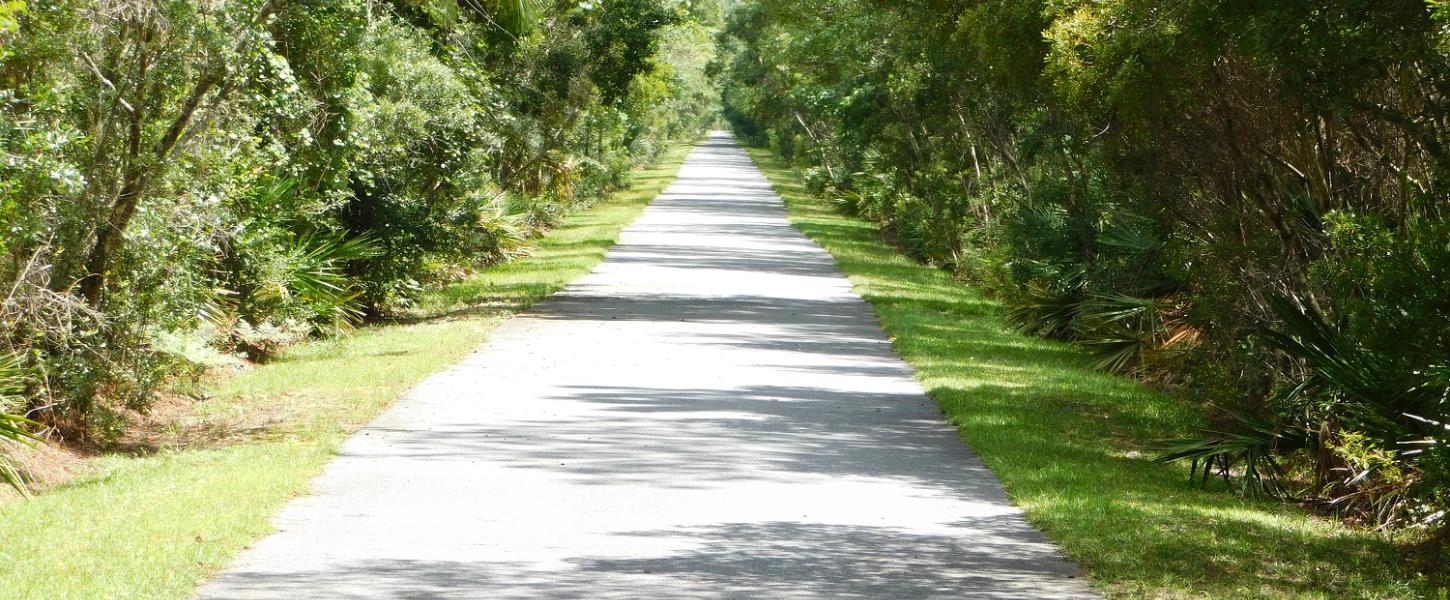 Tallahassee-St. Marks Historic Railroad State Trail
A 16-mile stretch of converted railway lets bikers and hikers go from Florida's capital to the Gulf of Mexico
KNOW BEFORE YOU GO
Effective June 7, 2023: The Wakulla Station playground at Tallahassee-St. Marks Historic Railroad State Trail is closed for repair.
Hours
8 a.m. until sundown, 365 days a year
Location
Contact Info
850-487-7989
Welcome to Tallahassee-St. Marks Historic Railroad State Trail
The Tallahassee-St. Marks Historic Railroad State Trail runs 16 miles from Florida's capital city to the coastal community of St. Marks.
Through the early 1900s, this historic railroad corridor carried cotton from the plantation belt to the coast for shipment to textile mills in England and New England.
Officially part of Florida's Greenways and Trails System, this state trail also has been designated as a National Recreation Trail. This was the first rail-trail in Florida's system of greenways and trails to be paved, providing a scenic experience for running, walking, bicycling and skating. Horseback riding is available on the adjacent unpaved trail.
Here, outdoor enthusiasts can hike a portion of the Florida National Scenic Trail, which joins the trail at U.S. 98 and continues south. At the main trailhead, there is access to the Munson Hills/Twilight Mountain Bike Trails in the Apalachicola National Forest.
At the southern terminus of the trail, the coastal city of St. Marks welcomes trail users to enjoy seafood dining, fishing and entertainment and to learn about the history of the area at San Marcos de Apalache Historical State Park.
The Tallahassee-St. Marks State Trail is a completed section of the developing, 120-mile Capital City to the Sea Loop corridor and is a destination along the Big Bend Scenic Byway.