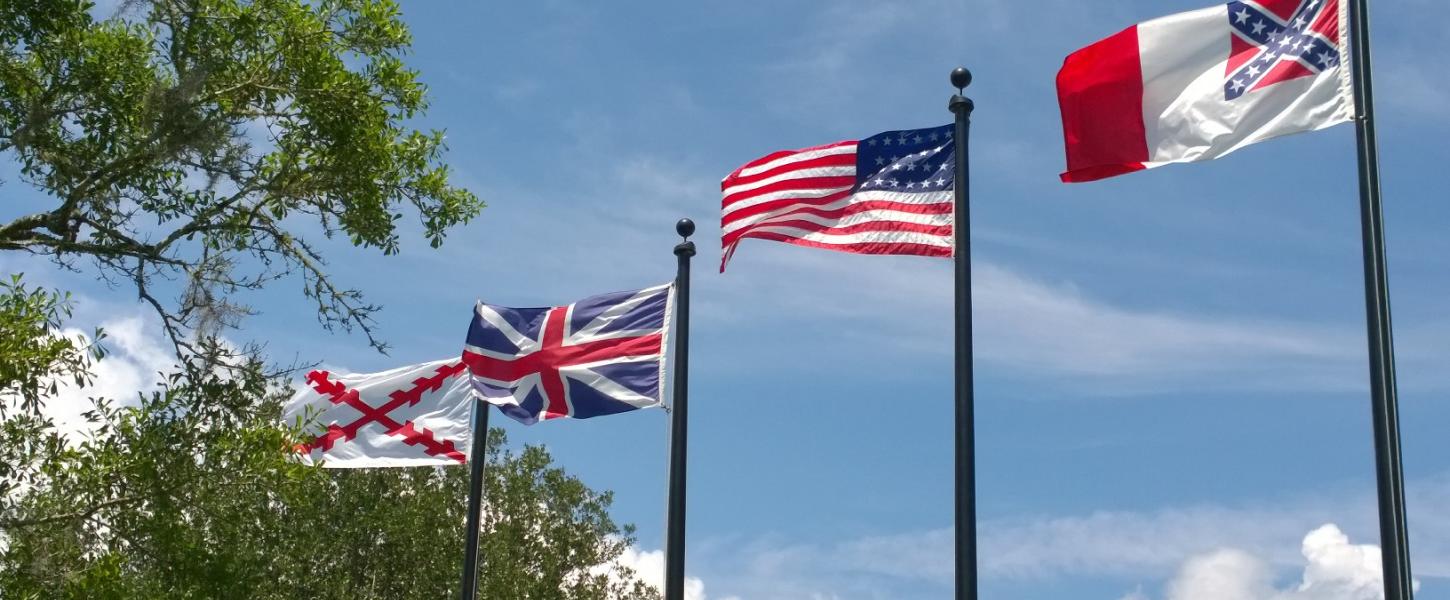 San Marcos de Apalache Historic State Park
Two rivers meet, creating a scenic spot for fishing and learning about the storied history of this land
Limited Visitation at this Park
Effective July 2, 2020: San Marcos de Apalache Historic State Park is open. Restroom availability may be limited. All other park facilities are closed. Visitors are expected to maintain distances of at least six feet apart.
Hours
9 a.m. to 5 p.m. Thursday through Monday
Fees
No entrance Fee, $2 per person, museum admission.
Location
Contact Info
850-925-6216
Welcome to San Marcos de Apalache Historic State Park
The many different flags flying over San Marcos de Apalache welcome visitors and demonstrate the colorful history of this site, from the Spanish explorers to the present day.
The museum at the park displays pottery and tools unearthed near the original fort. Interpretive displays explain the history of the San Marcos site. An 18-minute video recounts the days of the Spanish, English, American and Confederate forces that once occupied this site. The video does a great job of tying all the periods of the fort together. A self-guided interpretive trail is open to visitors and guided tours are available.
A picnic area is available featuring picnic tables and barbecue grills. Tucker's Point offers a scenic view at the water's edge where the St. Marks River joins the Wakulla River and flows out into Apalache Bay.
The point is an excellent spot for fishing. Species commonly caught at this unique spot where fresh and salt water come together include redfish, speckled trout, sheepshead and even largemouth bass!