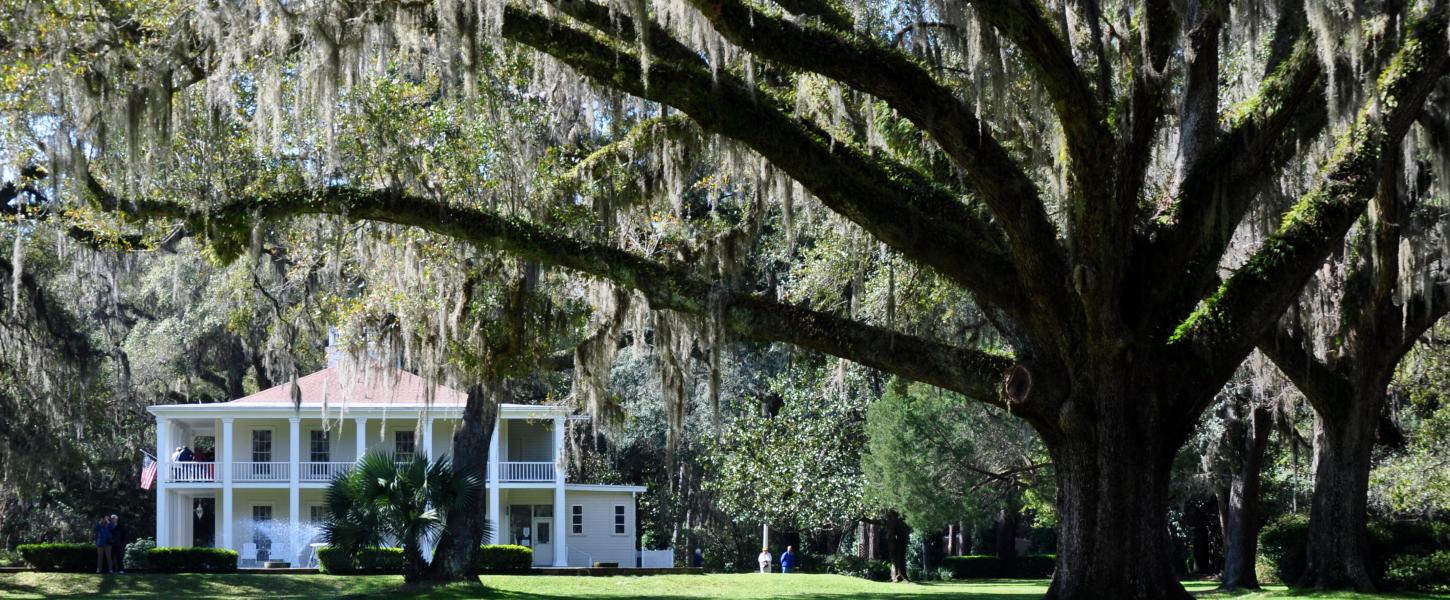 Eden Gardens State Park
163 acres of land that were part of the historic Wesley homestead
Hours
8 a.m. until sunset, 365 days a year
Fees
$4 per vehicle. Please use the honor box to pay fees. Correct change is required.
Location
Contact Info
850-267-8320
Welcome to Eden Gardens State Park
Eden Gardens includes 163 acres of land that were part of the historic Wesley homestead.
The focal point of this park is a beautifully renovated two-story house with elegant white columns and wrap-around porch. In a setting of moss-draped live oaks, the 1897 mansion recalls a prosperous era before the virgin forests of longleaf pine and cypress were exhausted in this part of the state. 
In 1963, Lois Maxon bought and renovated the home, creating a showplace for her family heirlooms and antiques.
Visitors can enjoy a guided tour of the Wesley House, meander through the gardens, enjoy a picnic and fish off the dock in Tucker Bayou.