The historic Wesley House is the focal point of Eden Gardens State Park. Once inside the home, guests are guided on a walk through the history of Point Washington, the Wesley family and the park's benefactress, Lois Maxon. Guests will have the opportunity to view her extensive collection of antique furniture dating from as early as 1790 through the late 1800s American and European Empire period.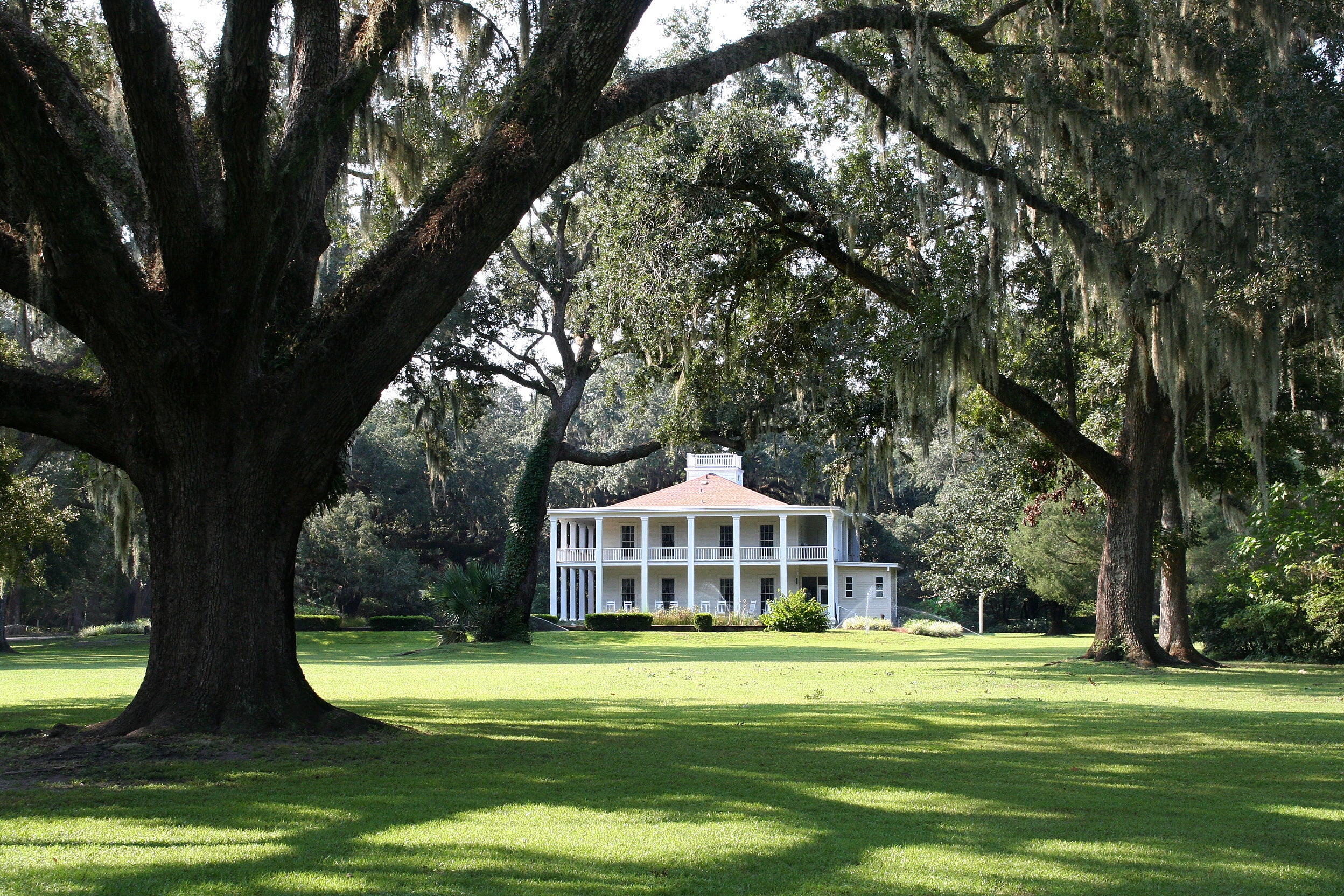 The Wesley House itself has been lovingly preserved, maintaining the original yellow heart pine siding, floors and interior molding, as well as 95% of its original glass pocket windows.
When Lois Maxon purchased the home in 1963 along with 10.5 acres for $12,500, she stated that she had "found her Eden" and proceeded to devote a million dollars to an extensive renovation of the home. The Wesley house, which had been built in the Victorian style, received a more antebellum update, with renovations continuing for most of the five years she owned the home.
She donated the property to the Florida Park Service on Christmas Eve 1968.
House Tours
The Wesley House is open for tours Thursday through Monday, 10 a.m. to 3 p.m. hourly. The house is closed to the public on Tuesday and Wednesday. 
Tours last approximately 30 to 45 minutes with an experienced guide taking guests through the upper and lower portions of the Wesley House.
There is a maximum of 10 people per tour.
Tickets are sold on a first-come, first-serve basis.
February - April is the busy season. Arrive early if you plan to take a tour, as tickets are not guaranteed.
Tour fees are $4 per adult and $2 per child under the age of 12. Cash, check or credit card accepted at the Wesley House.
Photos are not allowed inside the home but are welcome on the porches and throughout the grounds.
Consider taking a tour of the historic Wesley House and find yourself immersed in the history of a bygone era.