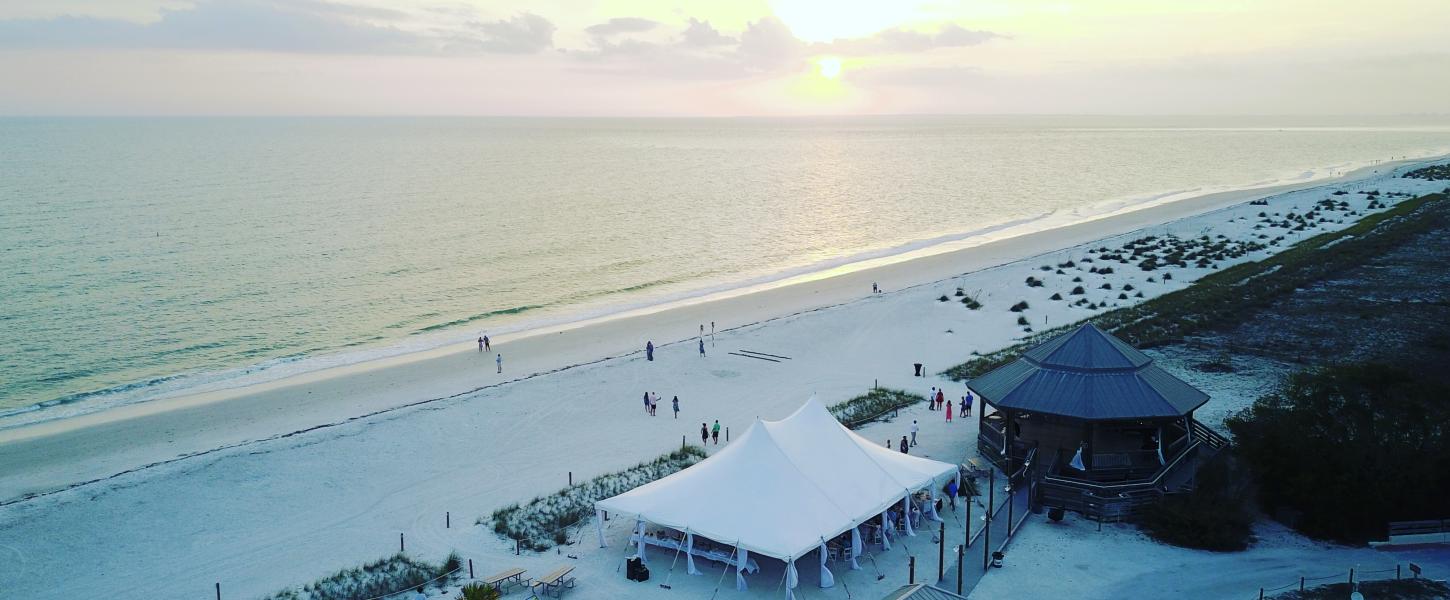 Lovers Key State Park
A lovely location with an untarnished two-mile stretch of beach
Hours
8 a.m. until sundown, 365 days a year
Location
Contact Info
239-463-4588
Welcome to Lovers Key State Park
Once a collection of secluded barrier islands reachable only by boat, Lovers Key, in recent years, has become a romantic destination for spectacular, beachside weddings.
Destined to become the site of luxury condominiums, the land that is now Lovers Key State Park was donated to the people of Florida so that its beaches and mangrove forests can be preserved for all to enjoy.
Hop in a kayak or lounge under an umbrella on the shore. Explore serene canals and lagoons that are favorite grazing spots for manatee and shorebirds. You may see the calm, turquoise waters broken by a dolphin's dorsal fin or by the strike of an osprey's talons. 
Wildlife is abundant and the key is a haven for many native species. The islands and their waters are home to West Indian manatees, bottlenose dolphins, roseate spoonbills, marsh rabbits and bald eagles.
The untarnished two-mile stretch of beach, accessible by boardwalk or tram, is perfect for swimming, shelling or sunbathing. Away from the shore, there's even more to love as you can hike the trails or kayak the canals of this genuine tropical paradise. Black Island has over five miles of multiuse trails for hiking and bicycling. Anglers and boaters can launch their vessels from the park's boat ramp.
The park's concession offers kayak tours, as well as bicycle, canoe, kayak, paddleboard, beach chair and umbrella rentals. For tour reservations, rentals and to plan your next event at the park, call 239-765-7788.