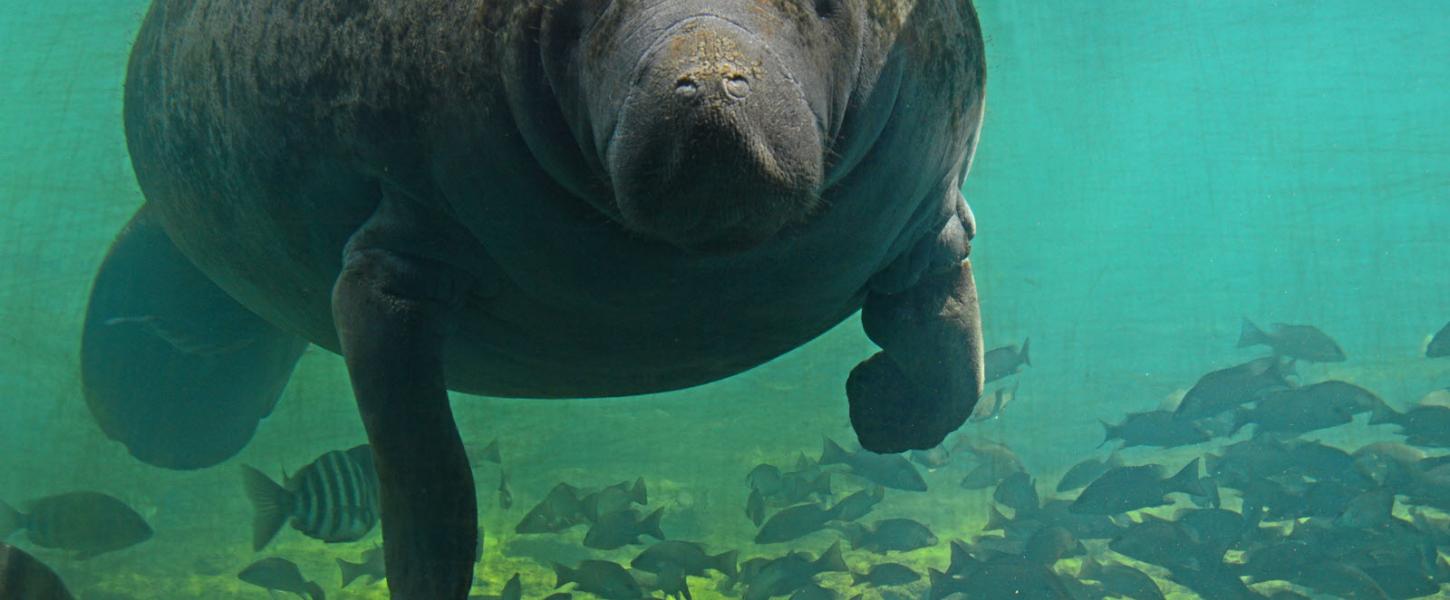 Ellie Schiller Homosassa Springs Wildlife State Park
An up close experience with Florida's vibrant wildlife
Temporary Boardwalk Closures
You may encounter a temporarily closed section of boardwalk during your visit as staff work to re-deck the existing walkway. We apologize for any inconvenience and appreciate your patience during these park improvements.
Hours
9 a.m. - 5:30 p.m. Ticket counters close at 4:45 p.m.
Fees
Adults (age 13+) $13, Children (ages 6-12)  $5, Children 5 and under, free.
Location
Contact Info
352-628-5343
Welcome to Ellie Schiller Homosassa Springs Wildlife State Park
Discover the wild-side of Florida with endangered Florida panther, red wolves, manatees and whooping cranes, plus black bears, bobcats, and, of course, alligators.
When Homosassa Springs was a popular train stop in the early 1900s, passengers could picnic and take a dip in the spring while train cars were being loaded up with cedar, crabs, fish, and spring water. On a 1924 visit, Bruce Hoover of Chicago called it "The most beautiful river and springs in the world." In this regard, Homosassa Springs hasn't changed much.
An astounding number of fresh and saltwater fish still congregate in the natural spring bowl—large jacks, snapper, snook, and others. A unique underwater dome allows visitors to "walk underwater" beneath the spring's surface and watch the various fish and manatees swim about. Thirty-four different fresh- and saltwater species have been identified. The fish are wild and free, looking in on the people who are inside the fish bowl! The park also features a variety of captive animals such as alligators, black bears, red wolf, key deer, flamingoes, whooping cranes and the oldest hippopotamus in captivity.