Maximus the Bear Grows Up
Meet Maximus the Florida black bear.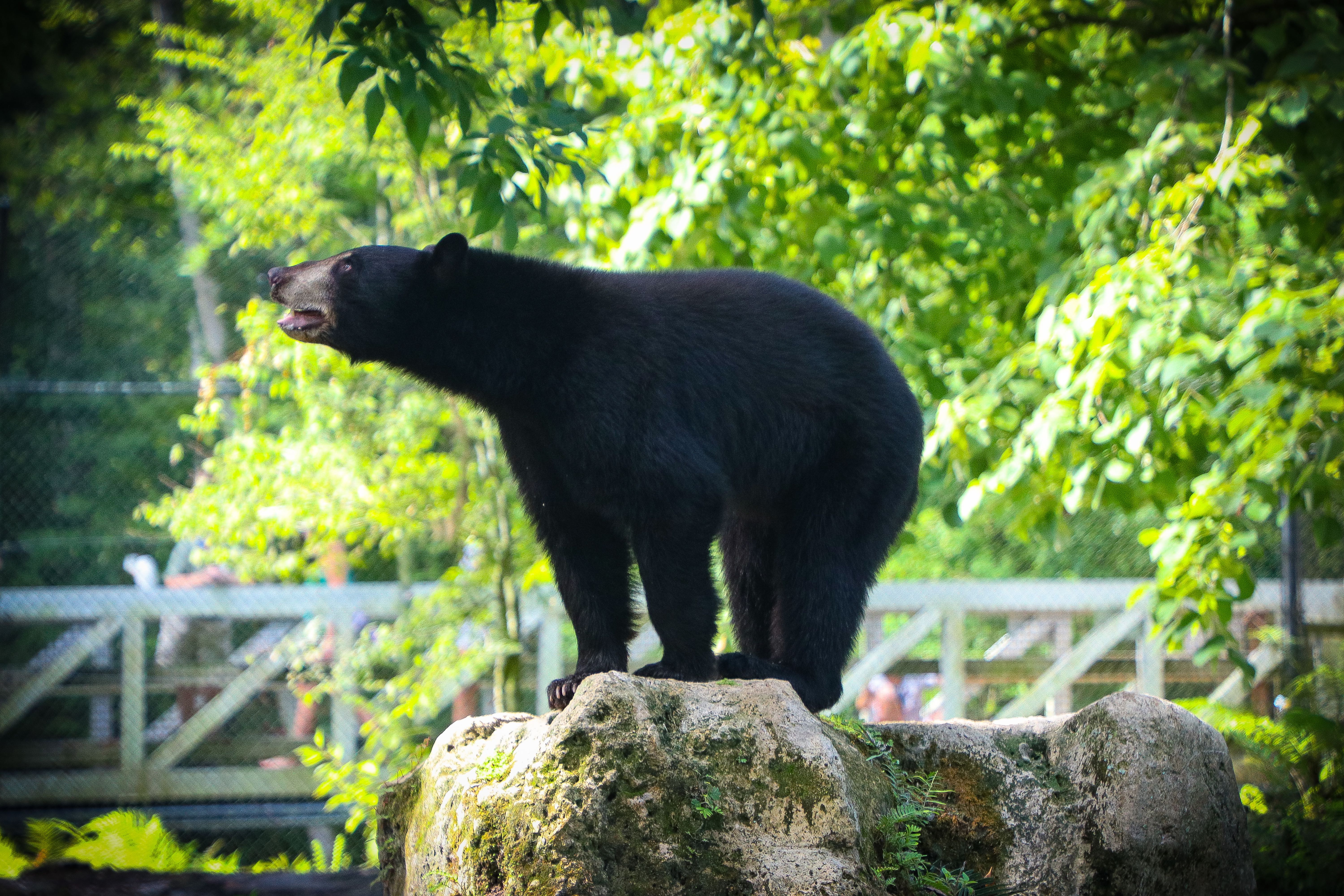 Born in the wild in February 2019, young Maximus was abandoned by his mother for unknown reasons. The juvenile Florida black bear weighed a mere 4 pounds when he was rescued by the Florida Fish and Wildlife Conservation Commission.
The tiny bear received medical care, around-the-clock supervision and frequent feedings.
Despite the best efforts of caregivers, FWC deemed the young bear non-releasable because he had imprinted on humans. Fortunately, there was space available for a resident bear at Homosassa Springs Wildlife State Park. Florida's only wildlife state park works in cooperation with FWC to rehabilitate orphaned black bears and release them back into the wild and has facilities to house several non-releasable bears.
Max is no longer a tiny bear. As a young adult, he's acclimated to the sounds and smells near the park's public areas and learned to shift from his night house to his daytime enclosure. 
The Florida black bear is one of 16 subspecies of the American black bear and the only bear species in Florida.
While they may look slow because of their shuffling walk, black bears can sprint up to 35 mph! Olympic gold-medalist Usain Bolt can reach 27 mph.
Florida black bears live mostly solitary lives and travel large distances in search of food. Now limited to under half of their original range, these bears depend on state parks and other public lands to survive in urbanized Florida. Programs such as Florida Forever and the Florida Wildlife Corridor connect natural lands to help give bears and other wildlife the space they need.
Are there bears in your community? Check out tips to be BearWise.