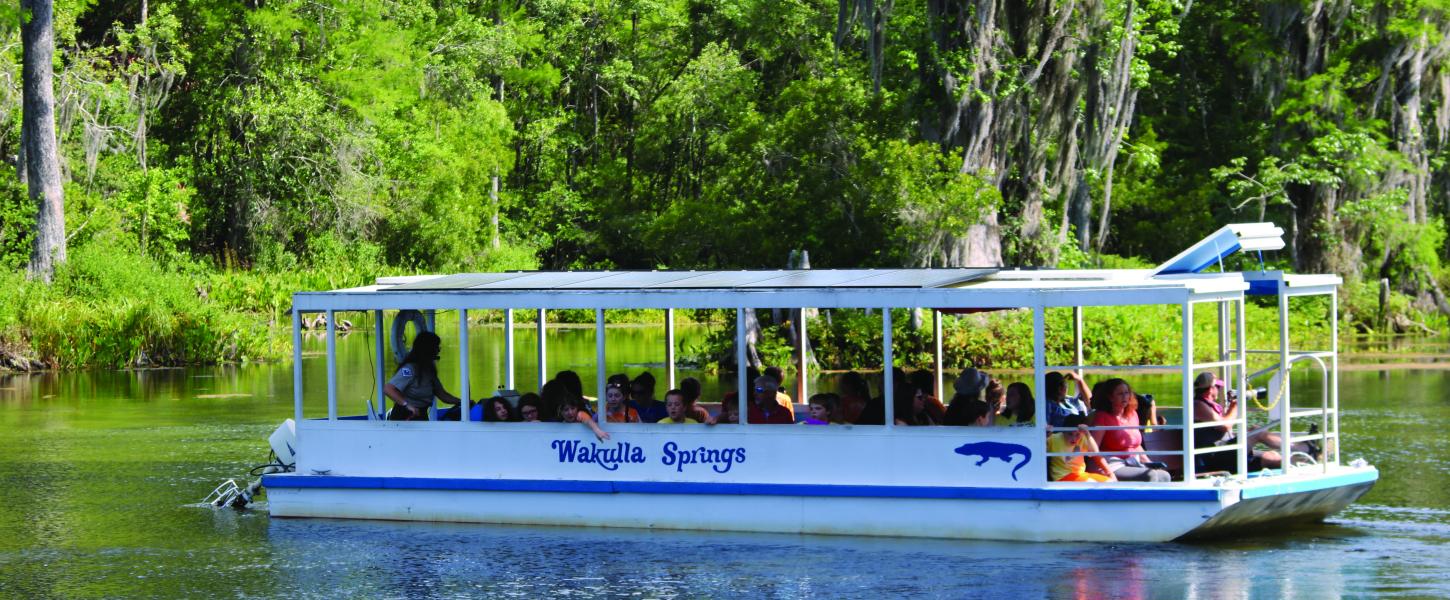 Edward Ball Wakulla Springs State Park
The world's largest and deepest freshwater spring rimmed by an ancient cypress swamp
Hours
8 a.m. until sundown, 365 days a year. The Lodge is a full-service hotel facility, open 24 hours a day.
 
Location
Contact Info
850-561-7276
Welcome to Edward Ball Wakulla Springs State Park
Home of the world's largest and deepest freshwater springs, the sapphire water of Wakulla Springs boasts manatees, alligators and a host of diverse wildlife that can be viewed from a riverboat or atop the diving platform.
The invigorating 70 degree waters are sure to refresh you on even the hottest summer days. The historic lodge is an elegant remnant of old Florida, and the ancient cypress swamps made the perfect backdrop for old Hollywood movies.
Daily guided riverboat tours provide a closer view of wildlife and are perfect for the wildlife photographer. This 45 minute boat tour of the spring and downriver ecosystem is a bird lovers paradise, with a multitude of bird species seen on virtually every trip. Alligators are always visible on the cruise as well as the possibility of viewing one of our seasonal residents the Manatee. Glass bottom boat tours are offered when the water is clear to a depth of 75 feet (an event that rarely occurs in the present day).
Swimming is a popular activity during the hot summer months with its 2 story tower and two sunbathing platforms amid the clear, cool spring waters. Fall, winter and spring are the best times to enjoy the nature trails where visitors walk beside remarkable karst features and among rare and unusual plants in its old-growth forests.