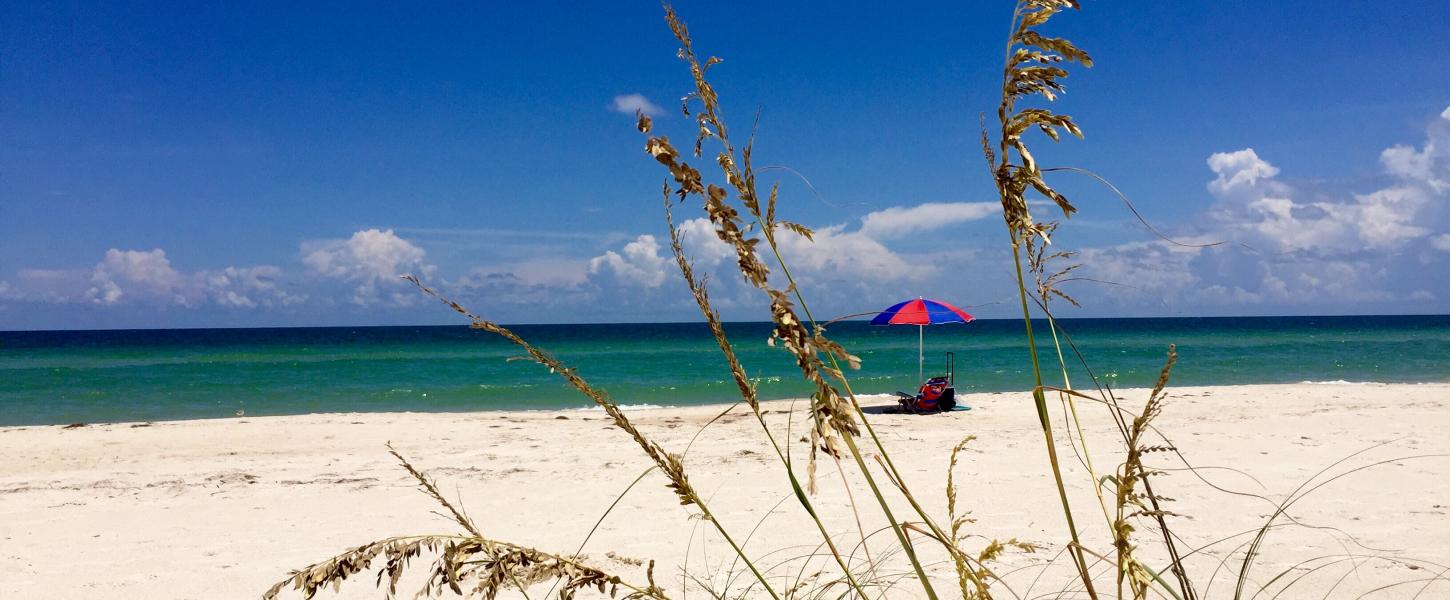 Dr. Julian G. Bruce St. George Island State Park
Glorious daytime sunshine and nighttime stargazing on St. George Island
Temporary Power Outage
There will be temporary power outages at St. George Island State Park each day, Monday through Friday, between October 22 through November 20, 2018 between 10 a.m. to 2p.m.  We apologize for any inconvenience this causes.  There will be power at the entrance station if you have any special needs.
Hours
8 a.m. until sundown, 365 days a year
Location
Contact Info
850-927-2111
Welcome to Dr. Julian G. Bruce St. George Island State Park
On a barrier island fronting historic Apalachicola Bay, this park offers visitors a little strip of paradise.
St. George is a favorite destination for beachgoers, birdwatchers, year-round fishing, spectacular Gulf sunsets and the best stargazing in the Panhandle. Miles of undeveloped beaches on this barrier island provide the perfect setting for the park, which offers ample opportunities for sunbathing, swimming, canoeing, kayaking, boating, fishing, hiking, camping and nature study.
On the Gulf side of the island, enjoy perfect blue waters, miles of sugary white sands, and perhaps even catch sight of a pod of dolphins. On the bay side healthy marshes are home to wading birds and abundant saltwater fish. Nature trails thread through vast scrubs and pine forests, where red cockaded woodpeckers and bald eagles linger in the canopy and brilliantly blue five-lined skinks dart through the undergrowth.
Few parks offer better opportunities for shelling and beachcombing. The shoreline is active during the summer months when sea turtles and shore birds such as the snowy plover, least tern, black skimmer, and willet lay their nests within the park.