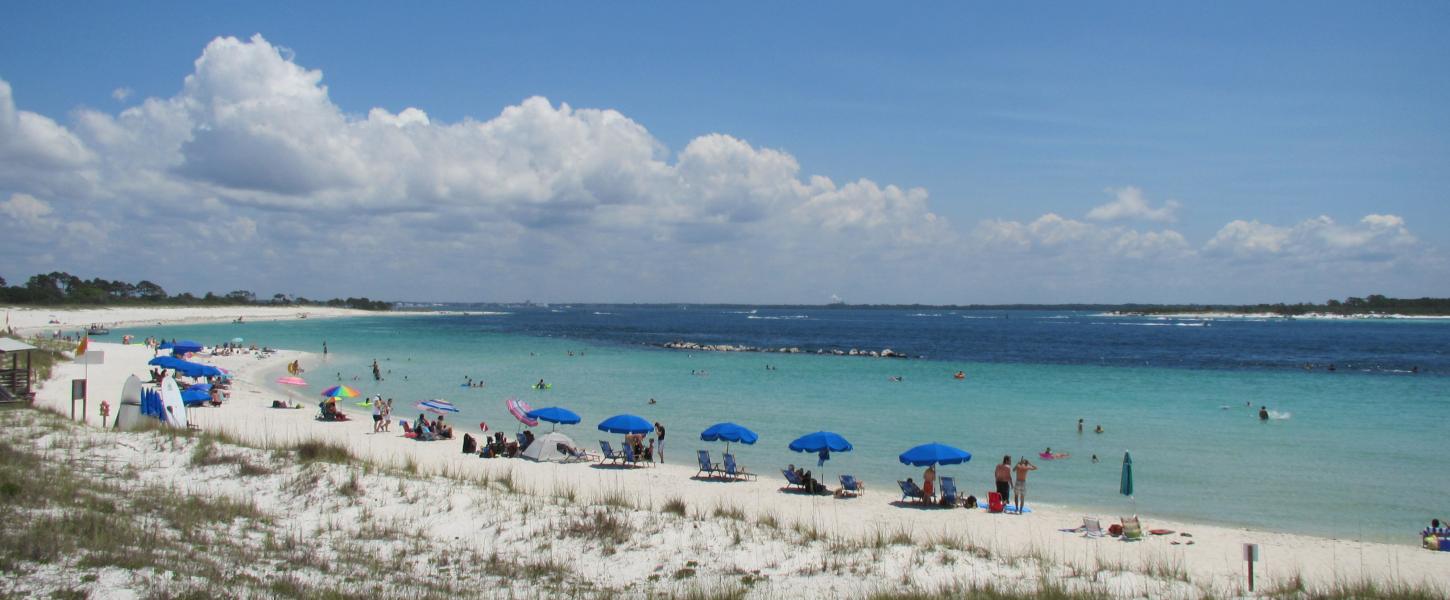 St. Andrews State Park
Enjoy five distinct ecological landscapes in one stunning location
Boardwalk Closures
The Surfer's Boardwalk and the Overlook Boardwalk are closed until repairs can be made due to beach erosion and visitor safety. Please call the park office if you have any questions.
Campground Reinvestment Project
Our campground will be undergoing improvements, so reservations for this park will no longer be available after September 2, 2019, until upgrades are complete. During construction, approximately 75 campsites that will be available on a walk-in, first-come first-serve basis.
Hours
8 a.m. until sundown, 365 days
 
Location
Contact Info
850-708-6100
Welcome to St. Andrews State Park
With the Gulf on one side and St. Andrews Bay on the other, those that crave swimming, snorkeling or surfing will be more than satisfied.
Theodore Tollofson evidently liked what he saw when he shipwrecked on what is now St. Andrews State Park during a 1929 hurricane. He homesteaded in his derelict boat for the next 25 years. Now, state park visitors can experience what kept "Teddy the Hermit" at St. Andrews—sugar white sands, emerald green waters and a vast array of ever-changing winged creatures since the park is a popular migratory stopover for numerous bird and butterfly species.
Besides boasting a mile-and-a-half of pristine beaches for fishing and swimming, St. Andrews also offers the chance for visitors to stroll through pines, dunes and coastal plant communities, or set up camp in the campground or primitive group area.