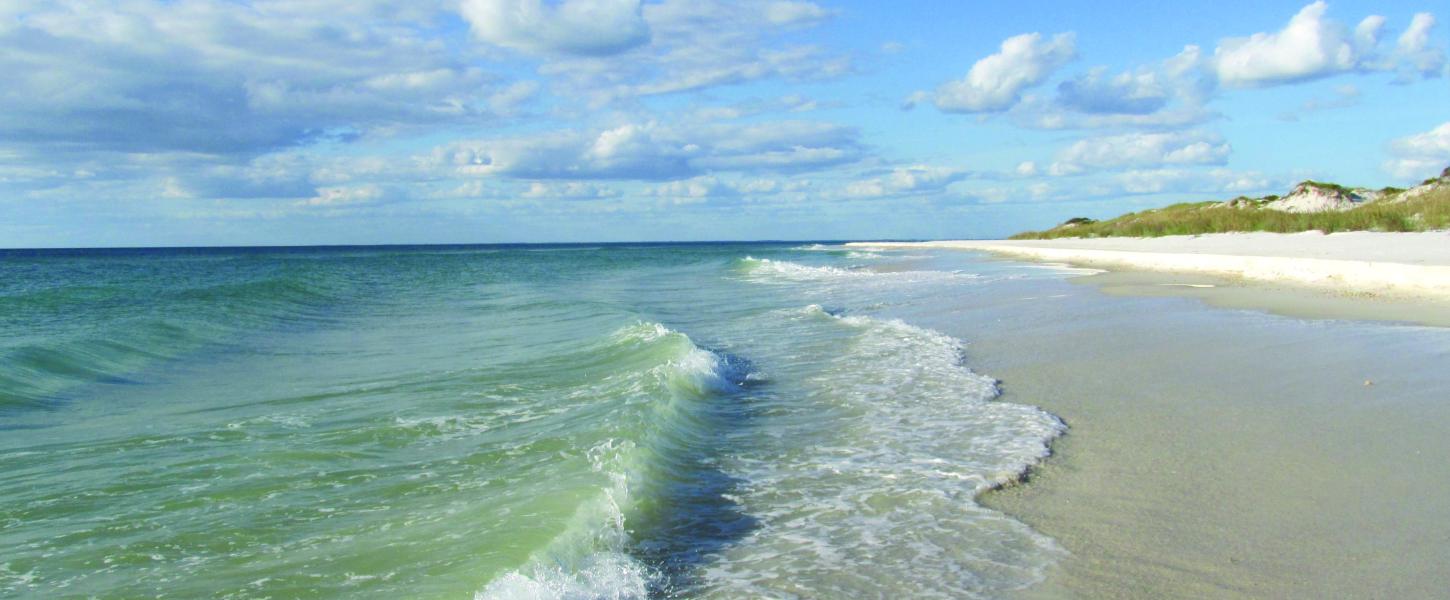 T.H. Stone Memorial St. Joseph Peninsula State Park
A quaint beachside and bayside wildlife haven
Park Status After Hurricane Michael
The park suffered significant damage from Hurricane Michael, including a breach that connected the Gulf to the Bay severing the park just north of the boat ramp in the Eagle Harbor area. Roads, utilities and several facilities were destroyed and are not accessible. It will be some time before camping or cabins are available. Visitors wishing to camp or stay in a cabin should make arrangements at another park. The southern end of the park opened on January 19, 2019 for day use beach access and the boat ramp is open as well. There is limited space for parking for visitors. The concession opened May 1, 2019. For more information, contact the park office at 850-227-1327. 
Hours
8 a.m. until sunset, 365 days each year
Location
Contact Info
850-227-1327
Welcome to T.H. Stone Memorial St. Joseph Peninsula State Park
Stretching 20 miles into the blue waters of the Gulf of Mexico, St. Joseph Peninsula is a true wildlife haven.
The St. Joseph Peninsula stretches 20 miles into the Gulf of Mexico with sandy white beaches and tall dunes on the Gulf side and marsh on the bay side. The park is teeming with wildlife, providing vitally important habitats for beach nesting birds including the snowy plover, three species of sea turtles, and two remaining "core" populations of endangered St. Andrews beach mouse
The park is a favorite for getting away, swimming, fishing and enjoying Florida's Gulf coast and spectacular sunsets.