Aaron Miller, Park Manager
I'm excited to announce that reservations are open for eight vacation cabins at the park. Additionally, 14 primitive campsites are available in the Wilderness Preserve area of the park.
Every day is a beautiful beach day at T.H. Stone Memorial St. Joseph Peninsula State Park, rated as one of the top beaches in the nation. Ten miles of white sandy beaches make this park popular for swimming, fishing, shelling, snorkeling or just relaxing on the beach.
Wildlife abounds, and the dunes and beaches are home to many species of unique and threatened wildlife. Sea turtles nest on the beaches from May to October each year. The elusive and imperiled St. Andrews beach mouse live among the dunes. Migratory birds and butterflies rest here, and the beach is a crucial nesting site for native Florida birds like the snowy plover. 
Bring your boat and enjoy a day on the water. Launch your own boat from our boat ramp or venture into the St. Joseph Bay on a kayak, canoe, SUP board or pontoon boat available for rent at Scallop Cove Too. Located at the Eagle Harbor Boat Basin, Scallop Cove Too has snacks, ice, beach towels, sunscreen, bait and tackle. Free Wi-Fi also can be accessed here.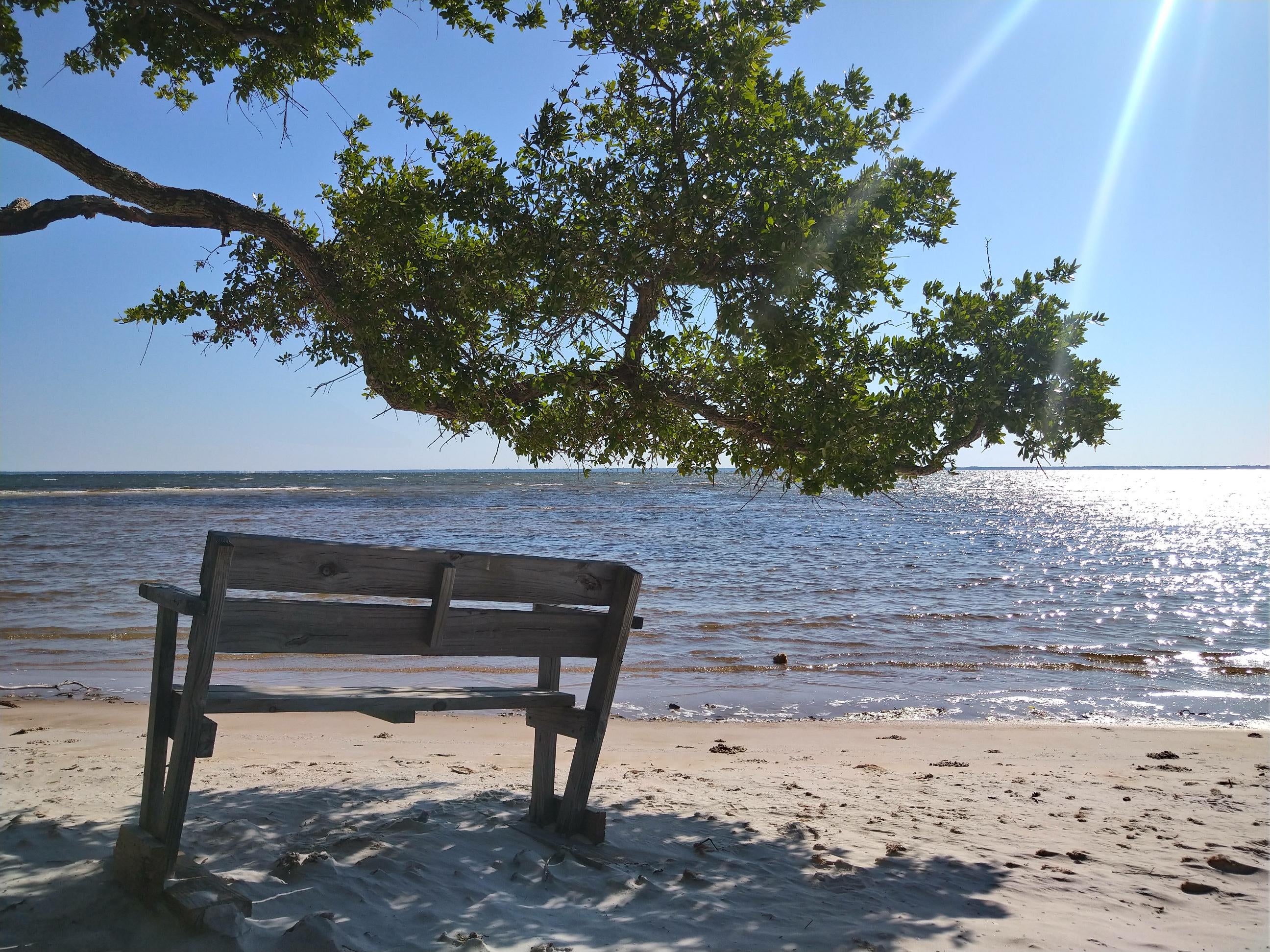 Take a hike on the scenic half-mile Maritime Hammock Trail. Winding through sand scrub and coastal hammock, hikers are rewarded with a fantastic view of the St. Joseph Bay along the way.
As the healing process after Hurricane Michael continues, the park's staff, volunteers and contractors have been working to make the park safe, provide visitor access and restore wildlife areas. You might notice several projects happening in the park, including, two camping loops and another new day-use area. Thank you for your patience as staff and volunteers are working hard to make the park safer and more enjoyable for you. 
If you would like to help keep the park beautiful or with recovery efforts, please contact us at 850-229-1595. We have several volunteer opportunities available and training is provided. One of those opportunities is to join the Friends of St. Joseph State Parks, a dedicated group of volunteers who serve as the park's nonprofit citizen support organization. They assist the park with programs, special events and fundraising. They are an extremely important part of the park, and we would love to have new members who share the same passion and love for St. Joseph Peninsula. You can see their good work by following them on Facebook or at their website.
Thank you for your interest in T.H. Stone Memorial St. Joseph Peninsula State Park. We hope to see you and your family in the park soon!