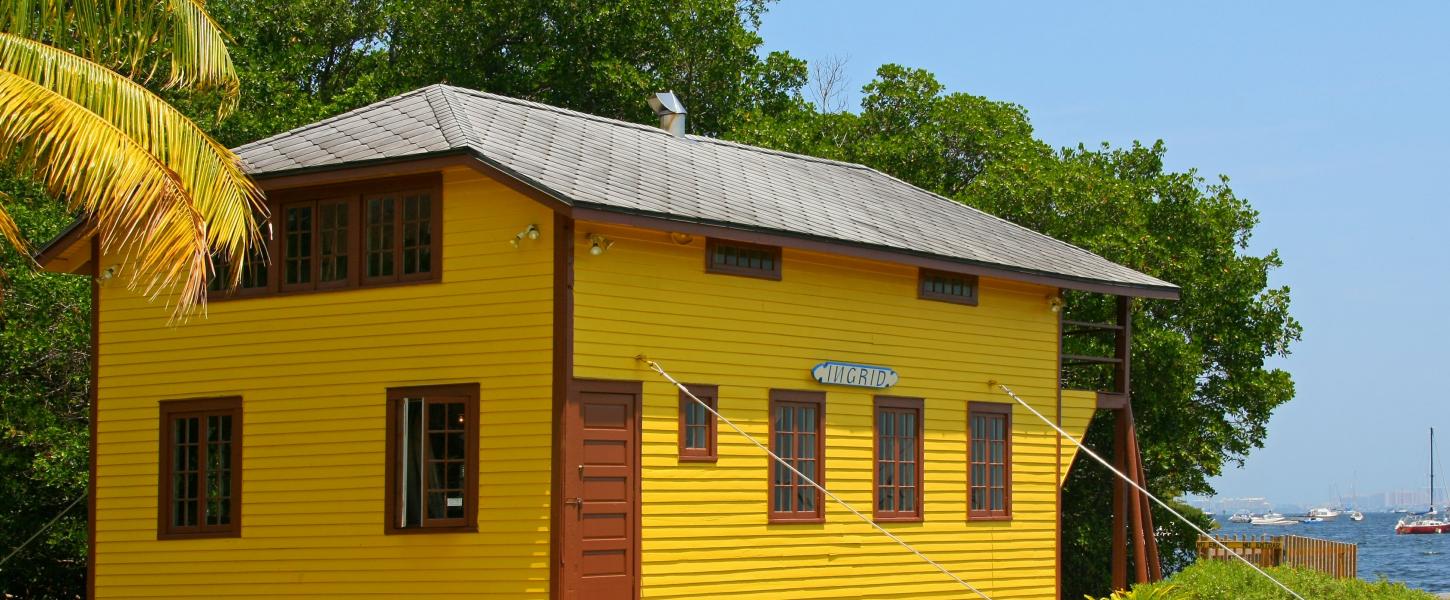 The Barnacle Historic State Park
HISTORIC COCONUT GROVE HOME ANCHORED ON THE SHORE OF BISCAYNE BAY INVITES GUESTS TO REMEMBER A SIMPLER TIME
Hours
Wednesday through Monday from 9 a.m. to 5 p.m. Closed on Tuesdays. 
Location
Contact Info
305-442-6866
Welcome to The Barnacle Historic State Park
This beautiful house with a whimsical name dates back to a simpler time. 

The Barnacle, built in 1891, offers a glimpse of frontier life during the Era of the Bay, when all travel to and from Miami was by boat. Situated on the shore of Biscayne Bay, this was the home of Ralph Middleton Munroe, one of Coconut Grove's most charming and influential pioneers. Munroe preserved the forest on his land, cutting out only a winding buggy trail through the hammock — barely wide enough for one vehicle. As a result, the property contains many large, old trees.
Left in its natural state, The Barnacle Historic State Park appears much as it did in Munroe's day, complete with replicas of two of his sailboats: Egret, a 28-foot (8.5m) sharpie ketch, designed in 1886, and the Flying Proa, designed in 1898. It is a great place to enjoy simple pleasures: a tour with new or old friends; a picnic on the lawn; walking with the family dog down a tree-lined path; or just rocking in a chair on the spacious front porch and watching the sailboats go by.