Built in 1891, The Barnacle is the oldest house in Miami-Dade County standing in its original location.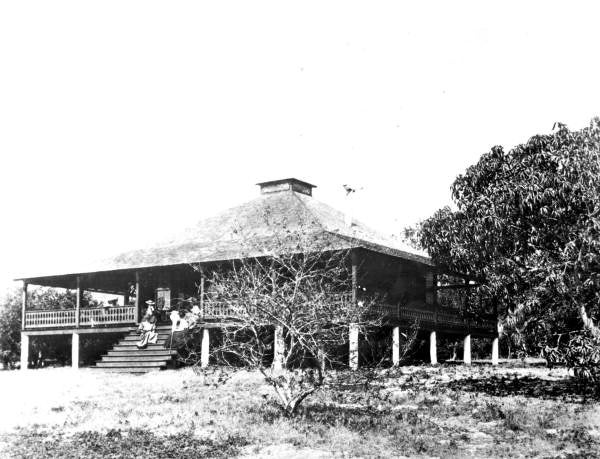 Ralph Middleton Munroe, a widower from Staten Island and first Commodore of the Biscayne Bay Yacht Club, initially designed his home as a simple bungalow and named it The Barnacle because he thought the shape of the roof resembled one.
Constructed for him by neighbors, Charles Peacock, Joe Frow and Ben Newbold, his design included an octagonal central room with an open attic and a cupola fitted with transom windows operated by long ropes for ventilation.
Large porches provided protection from sun and rain. He used shipwreck timbers, sawn on the mill next door, for the framework and brought in siding, flooring, ceiling, shingles and millwork from Pensacola.
Photos by Bill Sumner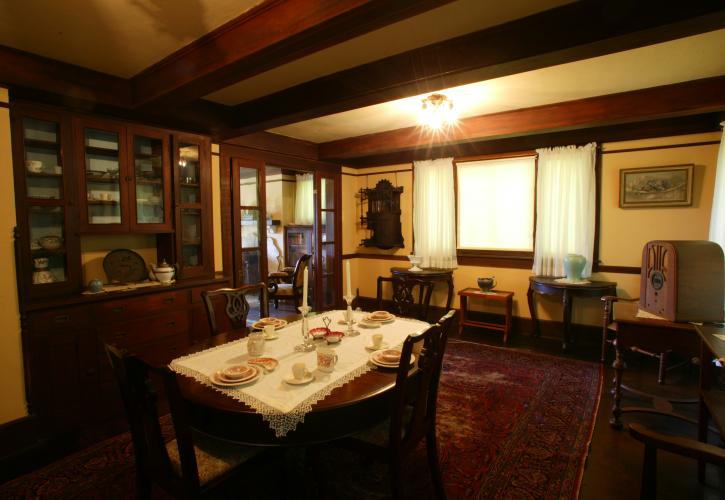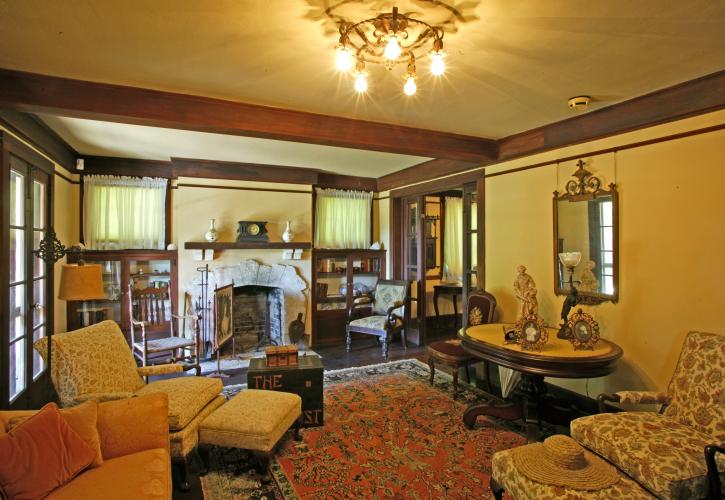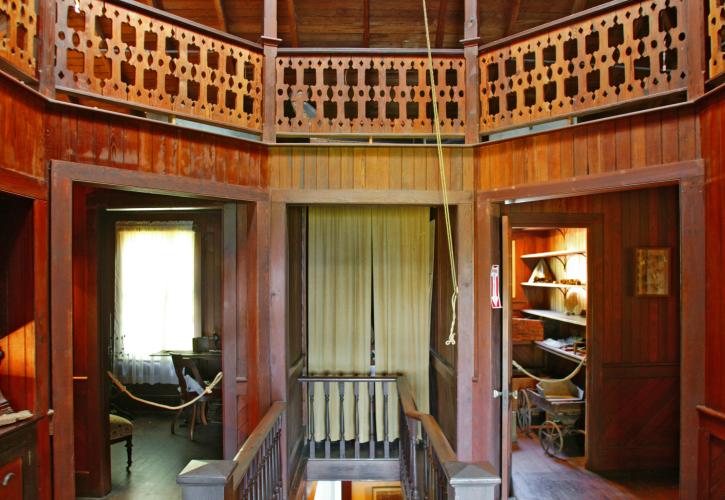 Munroe married Jessie Wirth four years after The Barnacle's construction and invited her unmarried sister, Sarah Josephine Wirth, to live with them in 1901 to help care for the couple's two children, Patty and Wirth, who were born inside the house.
Munroe liked his roof design, but a growing family required more space. In 1908, he solved the problem of building an addition without altering the roof by using railroad jacks and blocks to lift the whole house. He constructed a new first floor underneath and the original bungalow became the second floor.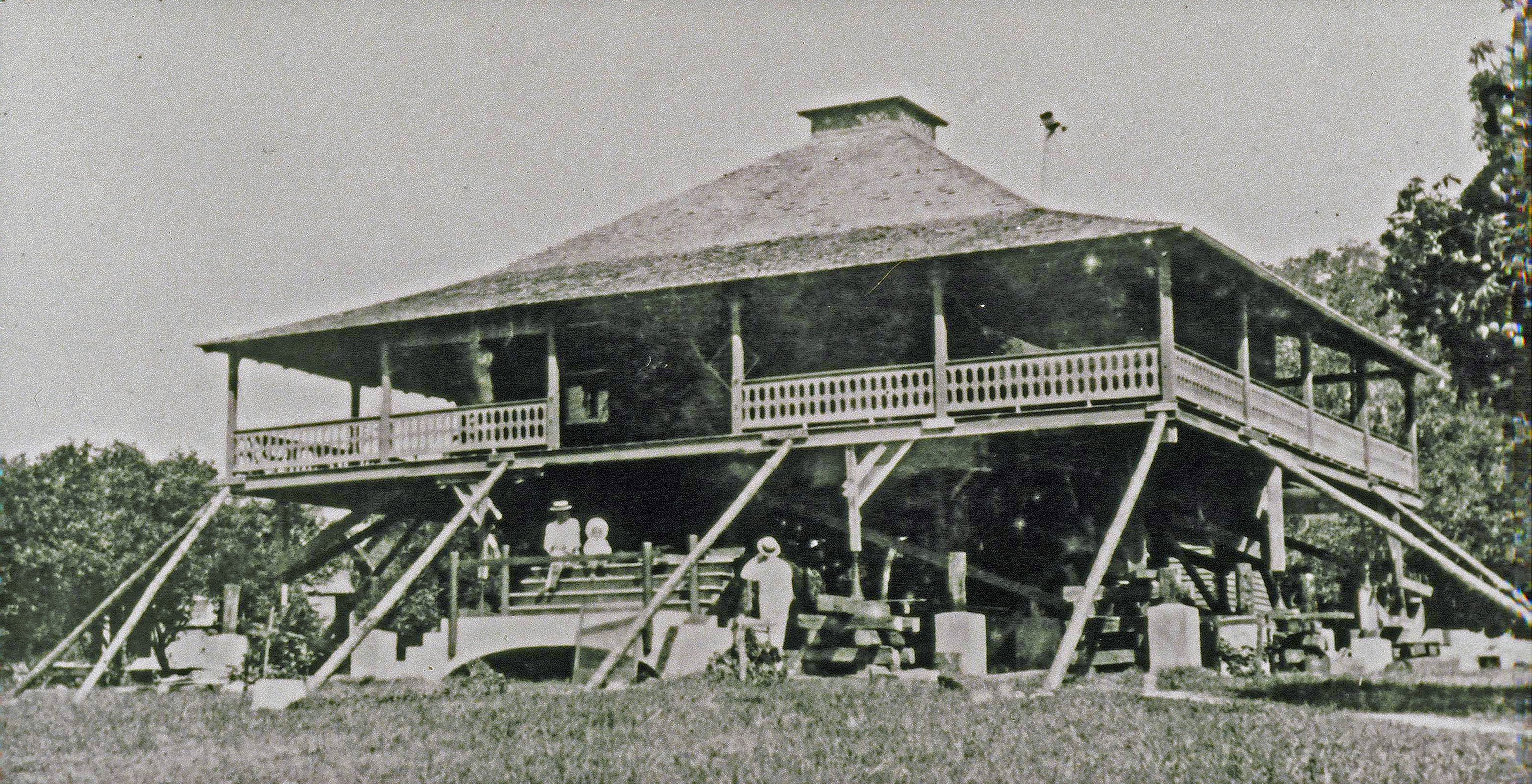 Later he added electricity and a semi-attached library and replaced shingles on the roof with the distinctive orange Ludovici tiles seen today.
The house survived the Great Miami Hurricane of 1926 with minimal damage, and the last major structural changes took place soon after. The house attained its present appearance by 1928 after the last major renovation that included stuccoing the exterior walls, remodeling the kitchen and second floor, and adding contemporary plumbing and heating systems.
After Ralph and Jessie Munroe died, subsequent generations lived in the house until 1973, when they sold it to the State of Florida to be preserved in perpetuity as a museum.
This historic home is fully furnished with many original heirlooms donated by the Munroe family, and visitors may enter during guided tours that take place each day The Barnacle Historic State Park is open.
Regular tour times are 10 a.m., 11:30 a.m., 1 p.m. and 2:30 p.m.