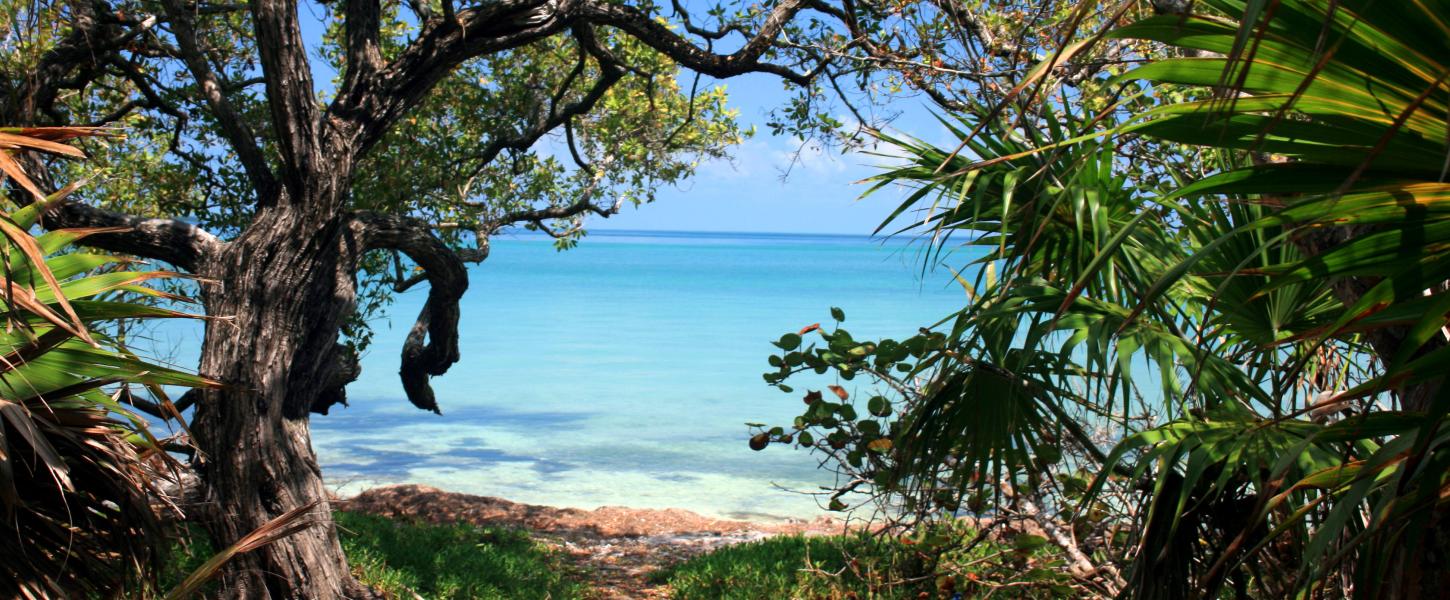 Lignumvitae Key Botanical State Park
A tropical island hideaway covered in hardwood hammock and surrounded by turquoise waters
Main Dock Closure
Hurricane repairs have begun on the Lignumvitae Key main dock, which will be closed to all boats until the repairs are completed. Repairs are estimated to be completed by the first week of April. During this time, the kayak landing will remain open. Tours will continue to be offered on Friday, Saturday and Sunday at 10 a.m. and 2 p.m. We look forward to having a new, improved dock for our visitors!
Hours
8 a.m.  to 5 p.m. Thursday through Monday
Fees
$2.50 per person visitors fee, $2 per person tour fee
Location
Contact Info
305-664-2540
Welcome to Lignumvitae Key Botanical State Park
The virgin tropical hardwood hammock that thrives on this island was once common on most of Florida's Upper Keys; most of these forests have been lost to development on other islands.
In 1919, William J. Matheson, a wealthy Miami chemist, bought this tiny island and built a caretaker's home with a windmill for electricity and a cistern for rainwater. Today, his hideaway is the visitor center for this island forest.
Ranger-guided tours are given December through April. Tours are available at 10 a.m. and 2 p.m., Friday through Sunday.
Due to the hurricane repairs on the main dock, the Lignumvitae Key is only accessible by kayak. During the repairs the kayak dock will remain open. Kayak rentals are available through several local vendors:
Kayak Rental Providers